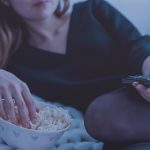 A song request with a difference:
Music is deeply personal. As the soundtrack to our lives, it provides joy, comfort, heartache, hope, -all the feels.
This is a different kind of request feature.
We are starting a feature which highlights River songs that have a special meaning to you.
We want to know why these songs have importance and meaning for you.
Let us share your story and a song.
This contest is expired.