Treefort Music Fest site has put together a survival guide that includes what to pack, what to expect, how to get around and how to "do" Treefort even if you don't have a wristband. Here's my kit.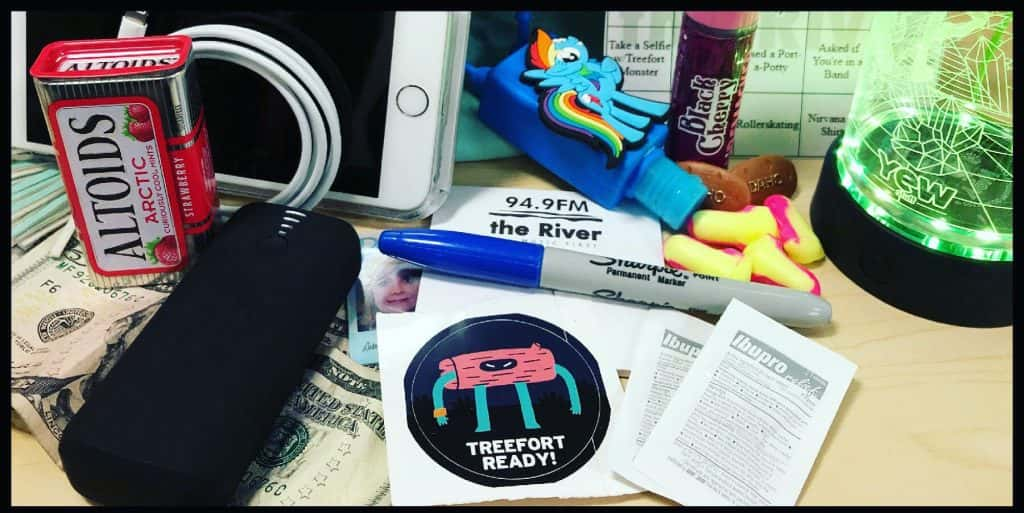 Hand sanitizer-[in the My Little Pony carrier]
Lipsmacker
Treefort Bingo card
Phone
Charging cord/battery pack
Cash/credit cards
ID
Earplugs
Ibuprofen
Breath mints
Idaho potato souvenir pins to share
Sharpie
Sticky notes
Water bottle
Here it is all nestled into a fanny pack.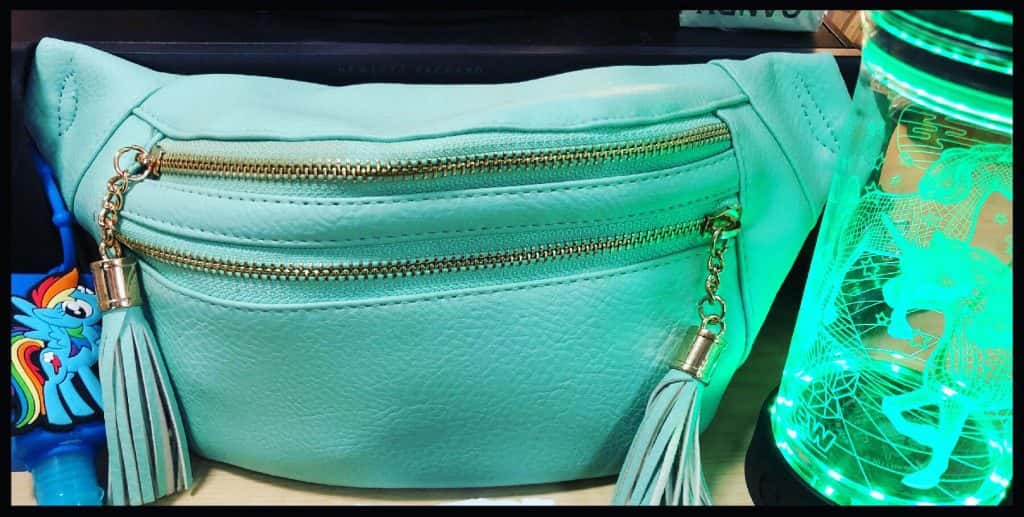 Sunscreen may be a good idea, and/or a hat.
Dress in layers. Wear comfortable shoes.
Anything I've missed? Let me know.
Oh, and my water bottle lights up in multi-colors. Unicorn magic!
~Debbie