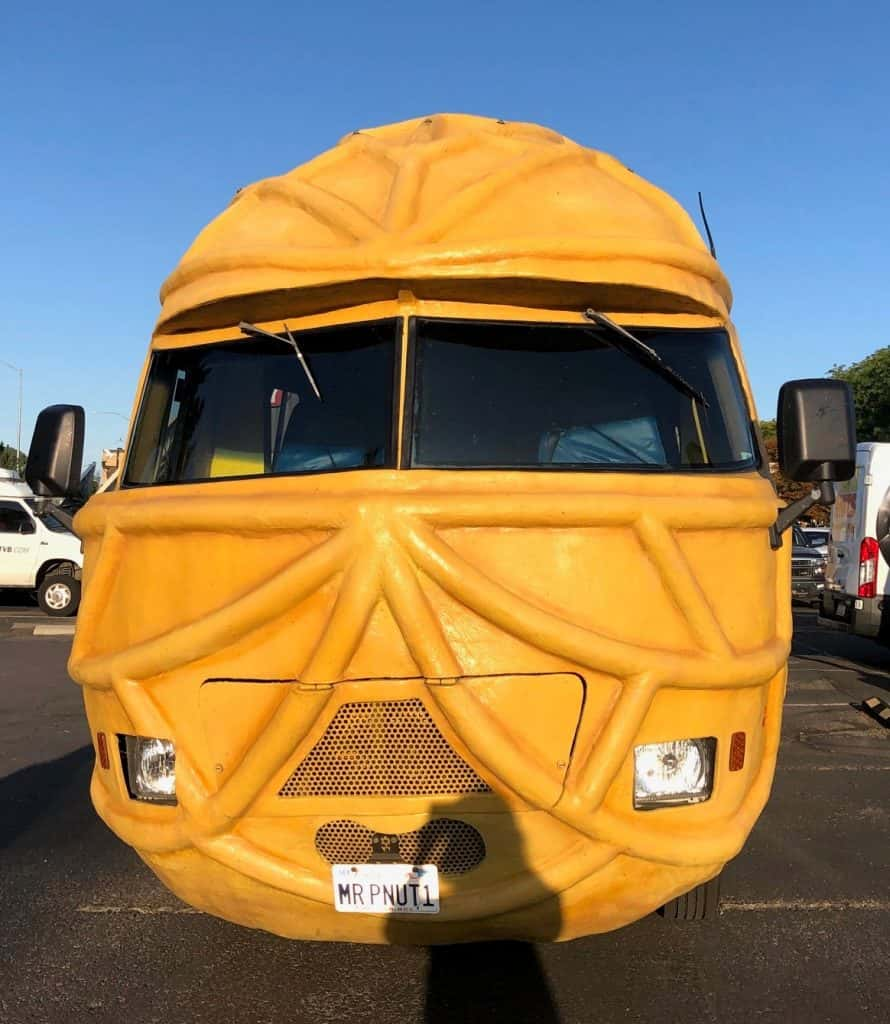 In case you see this in your rear-view mirror today, it's the Planters NUTmobile – in town for a few days.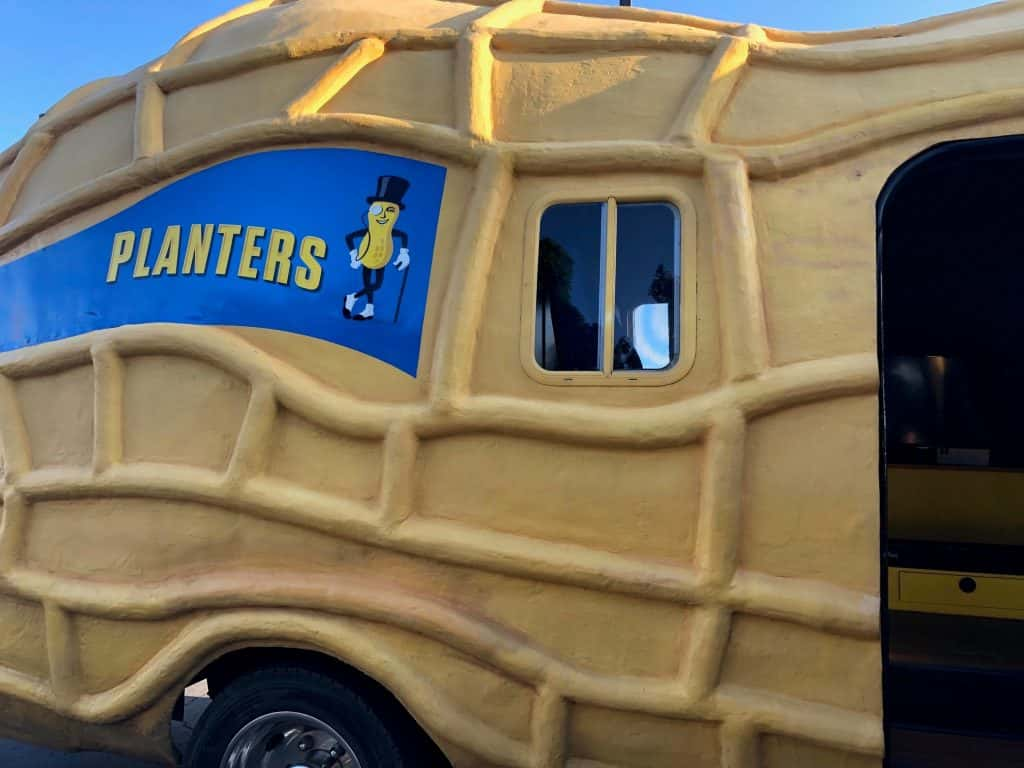 A team of three recent college graduates are touring the West, and will be at Albertsons on Ustick at Five Mile, 10 am to 1 pm today. Then, at Albertsons at 36th and State 2 to 5 pm.
Fun details inside, including a timeline of Mr. Peanut on the ceiling.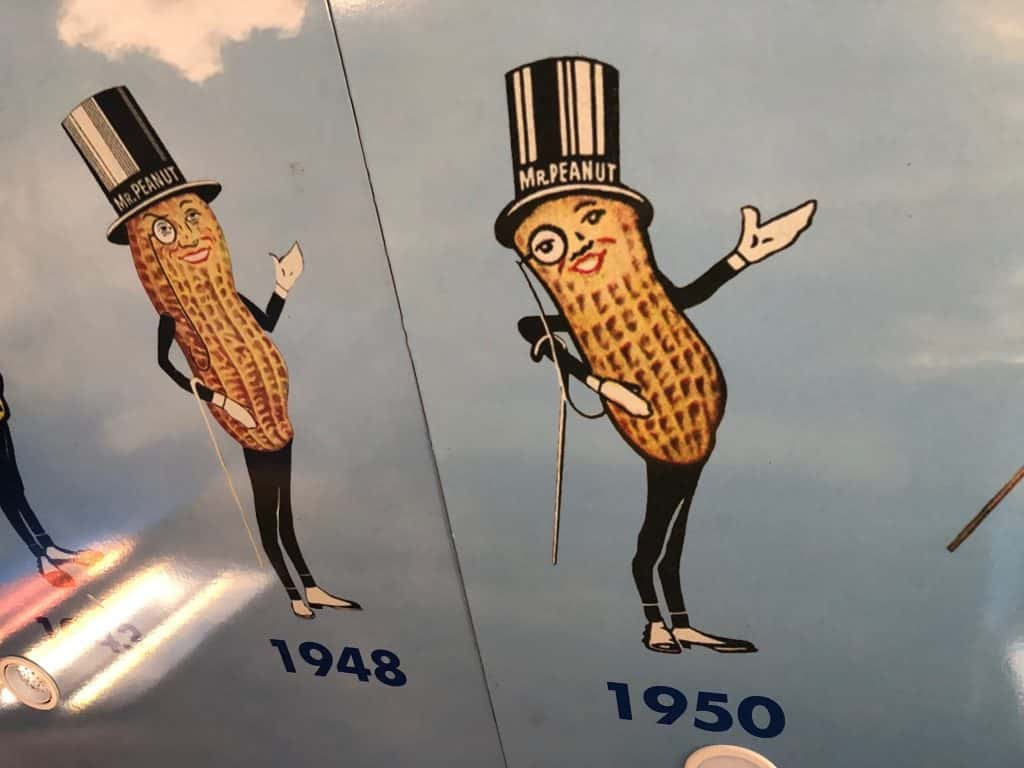 Other NUTmobile appearances this week:
Thursday – 10 am to 1 pm at Albertsons on Overland; 2 to 5 pm at Albertsons on Lake Hazel.
Boise Open at Hillcrest Country Club Saturday.
The NUTmobile is not only loaded with peanut samples, but Cheez Balls, too. A product recently back after disappearing in the '90s.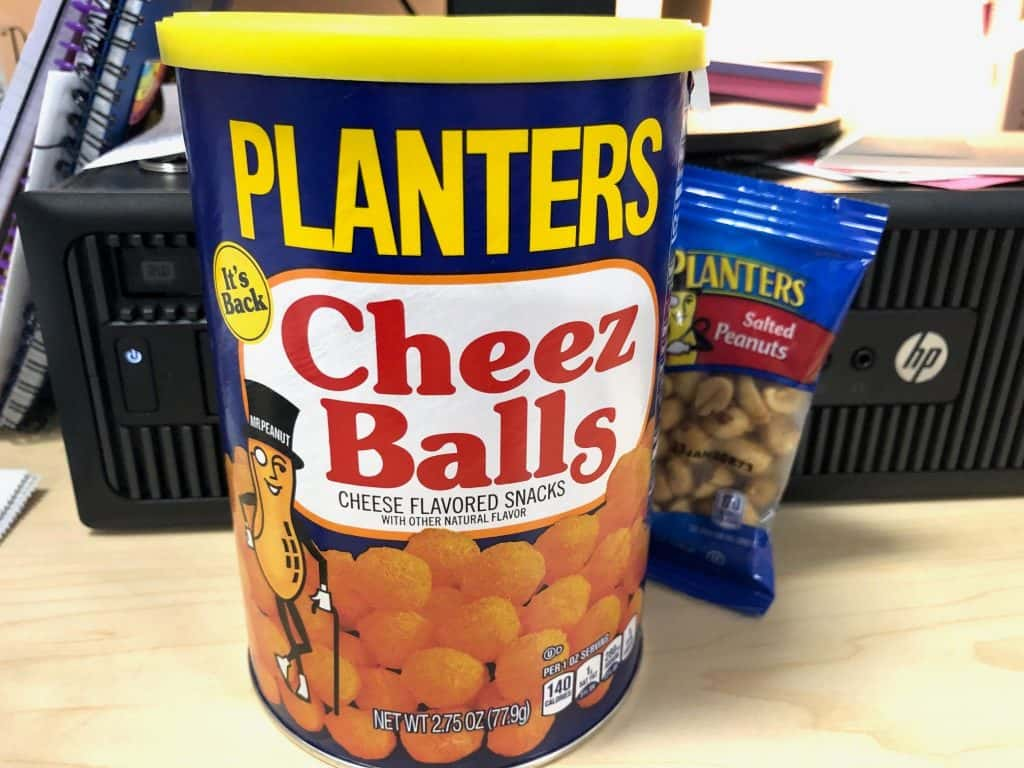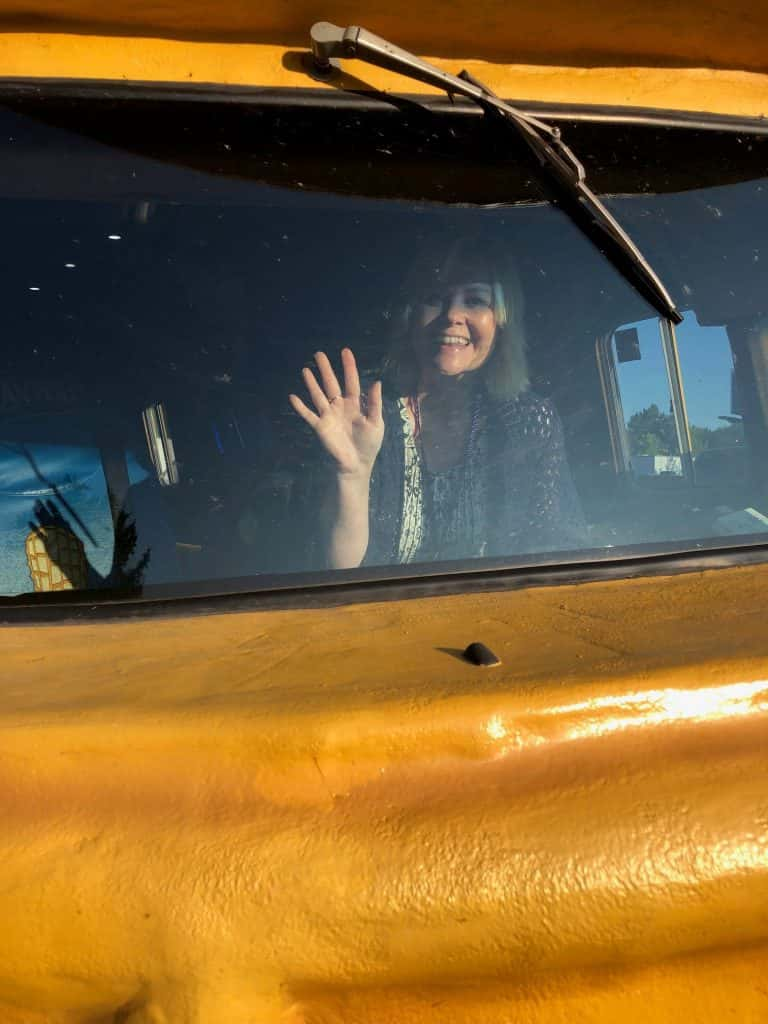 ~Debbie