Feeling so grown up today. I actually did the orange bag thing. The Hefty Orange Energy bag program has been available in Boise for a year and I finally participated. Yeah. I hesitated. I had heard it was complicated and that paralyzed me. Turns out, it can be simple. Just focus on a few things that go into the bag. For our family that means plastic lids, wrappers, bags and cups.
Recently, I became a volunteer with the City of Boise's CurbIt program. There are a lot of details to learn about plastics recycling but there is no need to know them all. Just a little bit recycling from everyone is enough. It's a permission that took away the pressure I was feeling about being a good steward of the planet.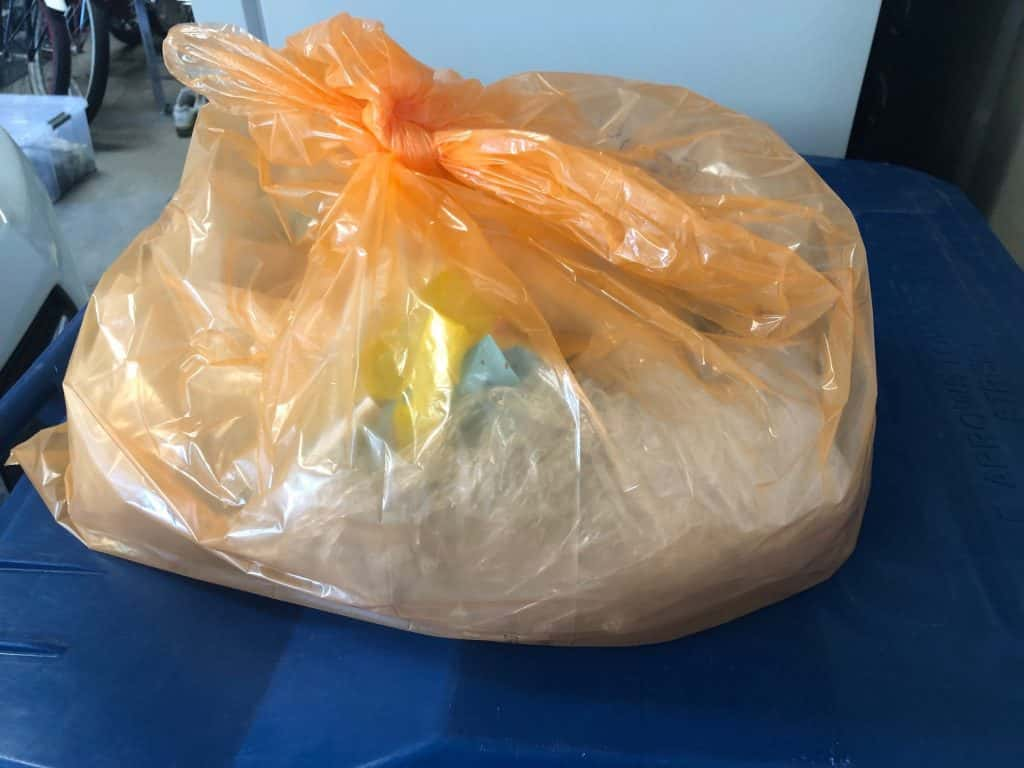 The items in the orange bag are very light, so I taped the bag to the side of the freezer next to the recycle bin for two weeks. Double-checked the contents, tied it up and placed it inside in the blue bin, on the top of the non-sorted items. When rolling the cart out on collection day, do not leave the orange bag on top of the cart.
I'm not feeling smug about this victory, though, because these plastics – numbers 4,5,6 – aren't really being recycled. They're being burned and melted to become diesel fuel, which is also burned.
The awareness of unneeded plastic is much more on my radar. Especially because I also took a Plastic Diet pledge for May. Trying to avoid purchasing items in plastics that can't be recycled or placed in the orange bags. Usually, those are clamshell containers and crinkly drink bottles. Into the trash bin with them.
Got questions about plastics and recycling. Or compost? Ask me. Email: Deb Courson
Did you know the City of Boise is the ONLY place in the country offering the orange bag option to all residential service customers?