News surfaced recently that the body of 1930s gangster John Dillinger is going to be exhumed, as part of a History Channel special. Probably to determine if it's really HIM buried in the grave, since there have been rumors, myths and legends surrounding his demise all these decades.
John Dillinger is the star character on one of my pinball machines, called Old Chicago.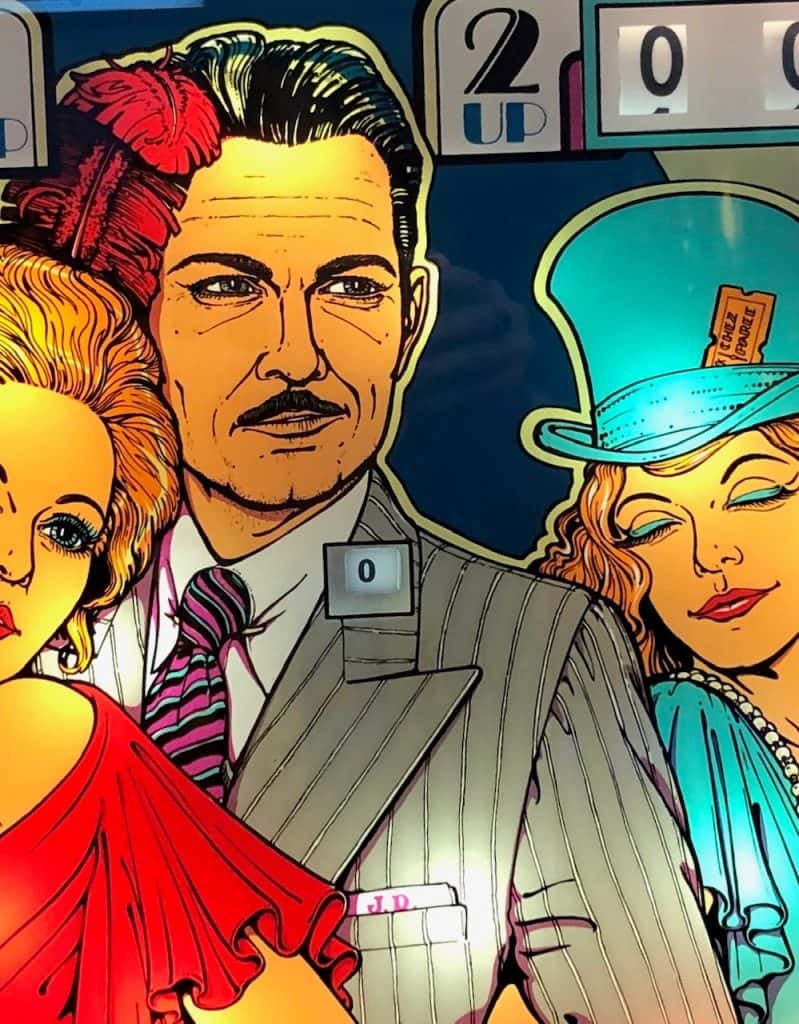 Which is something I didn't realize when I purchased the machine in Tacoma a couple of years ago. The Old Chicago machine had long been a favorite of mine when I got to play at conventions and pinball shows. The game is challenging. I like the artwork AND there are trombone players featured. I used to play trombone, so it spoke to me.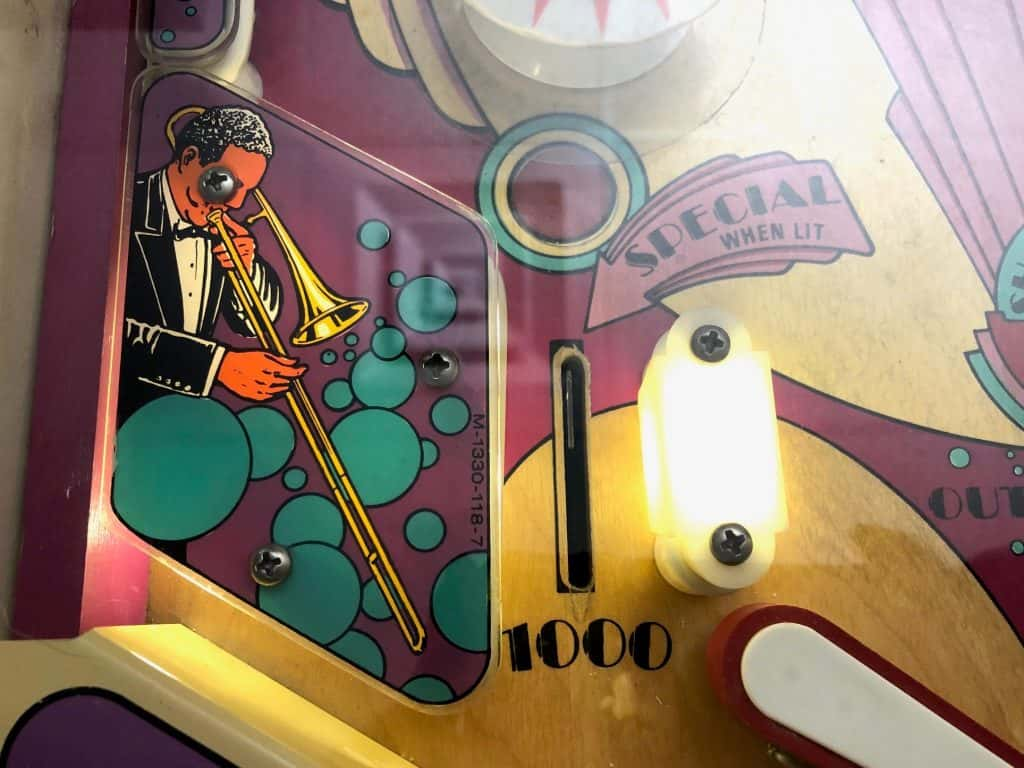 While this is a vintage pinball machine, it does not date back to the Dillinger era. It's from 1975, made by the Bally company. The artists behind the theme did not plan to tell the story of Dillinger. It was supposed to be a generic gangster amid jazz and Art Deco elements. Dillinger was added late in the design phase.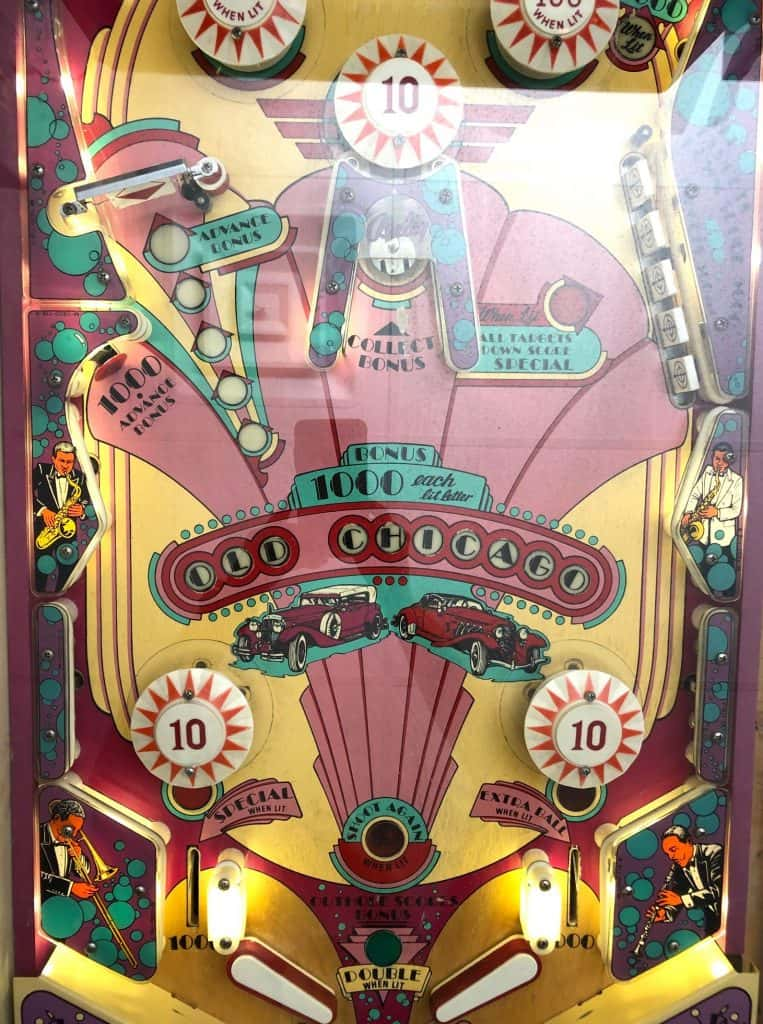 More about the theme and art development from the Internet Pinball Database:
"The center backglass figure with monogrammed pocket handkerchief is meant to be gangster John Dillinger. He was gunned down by federal agents in front of Chicago's Biograph Theatre in 1934, betrayed by brothel madam Anna Sage (real name Ana Cumpanas), the legendary "Woman in Red".
Sage is also depicted on the backglass, wearing a red dress and looking youthful, although she was 45 years old and reportedly wearing a bright orange skirt and white blouse when she, Dillinger, and his girlfriend Polly Hamilton exited the theater into the FBI ambush.
In the Encyclopedia of Pinball Volume 1, Sage is misidentified on the backglass as Billie Frechette, another Dillinger girlfriend who, after his death, toured with members of his family. Artist Dave Christensen concurred at Pinball Expo 2004 that he intended his Woman in Red to be Sage and no one else.
Also on the backglass is a reference to the SMC Cartage Company garage at 2122 North Clark Street, where the St. Valentine's Day Massacre occurred in 1929. When the garage was torn down in 1967, Christensen took some bricks from the site to display on his fireplace mantel."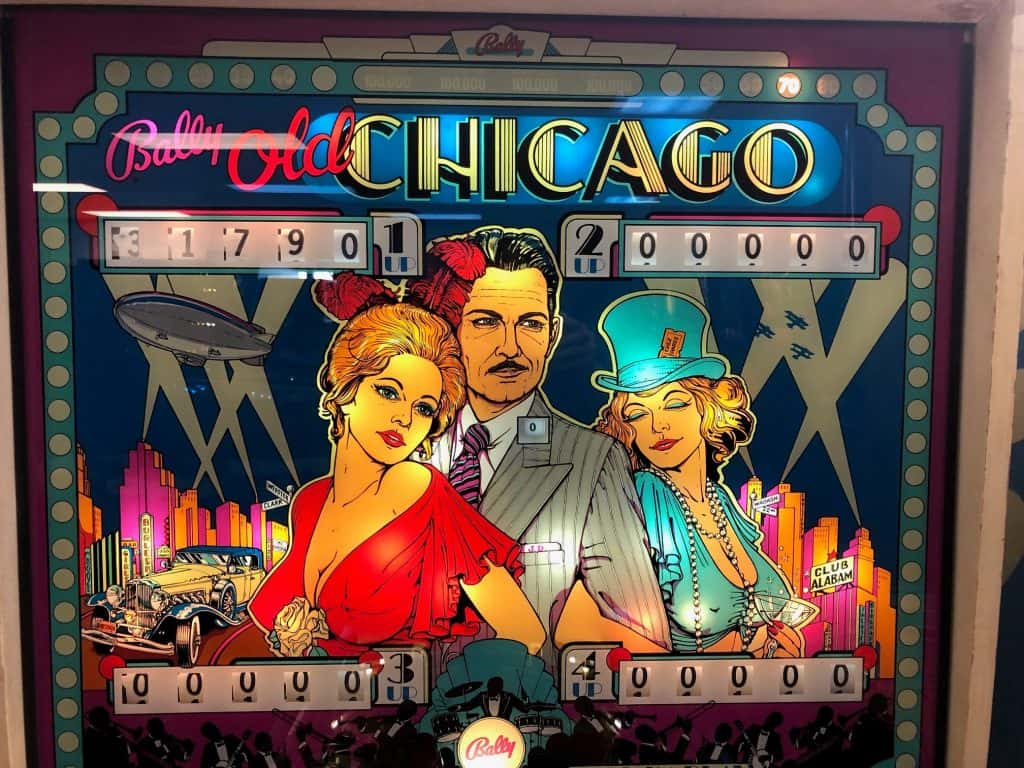 Notice, too, that the artist put his name on car's license plate, although I cropped off the first part of his name in this photo (oops). Pinball artists often incorporate their names, and sometimes their faces, in subtle ways.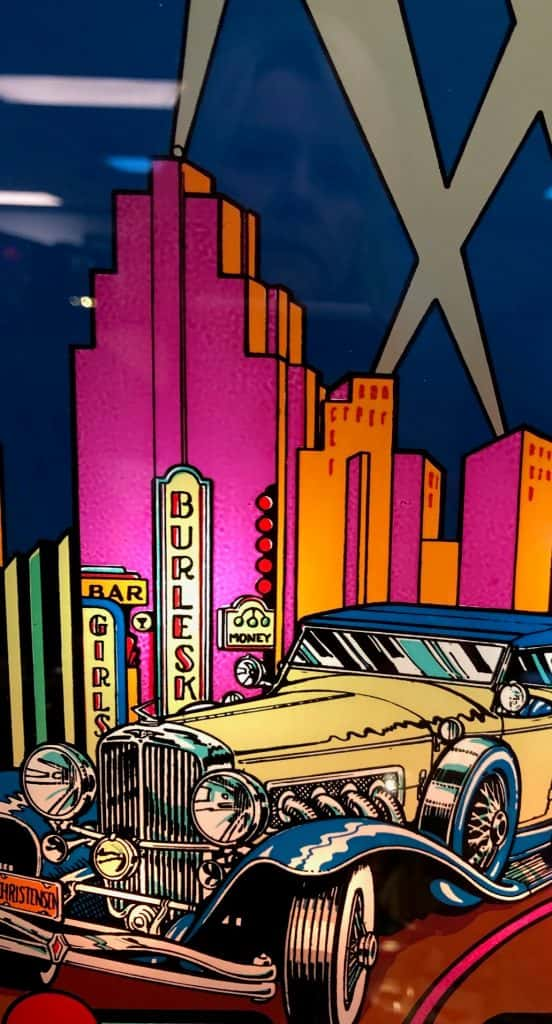 This machine lived in my house for a few years, and now is available for the public to play at Ugly Gold Couch -Treasure Valley Pinball Museum in Garden City.
~Debbie