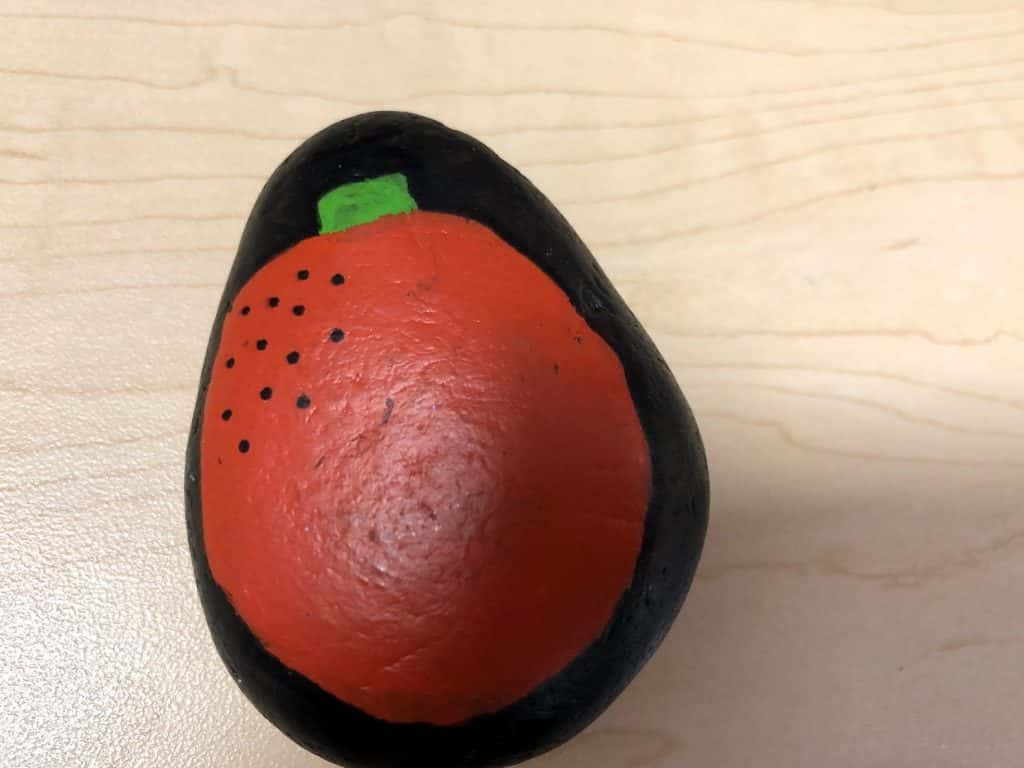 Painting rocks and leaving them in public spaces for others to find and keep, or trade, or hide elsewhere, is a THING. There are several local groups and pages on Facebook dedicated to design and hiding inspiration. This rock with an orange painted on it was nestled in a planter at the Boise Airport. The airport plant care person is a friend of mine who gave it to me. Turns out, it was part of a collection of rocks about to take a trip.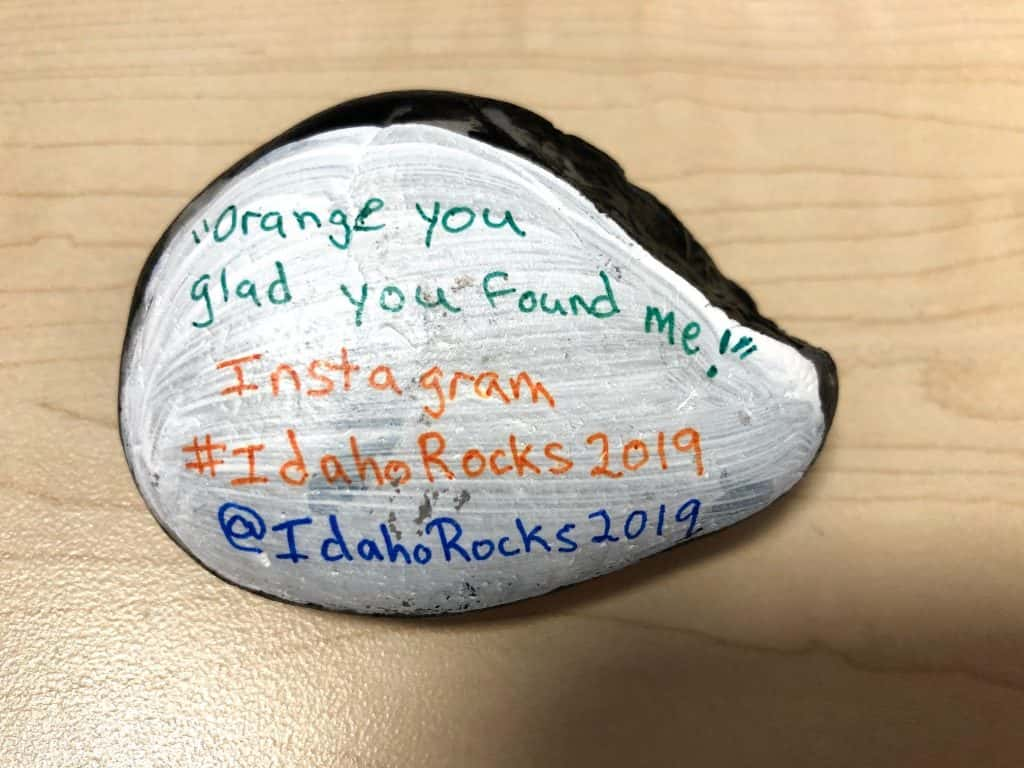 I looked up the info on the back and found this account on Instagram.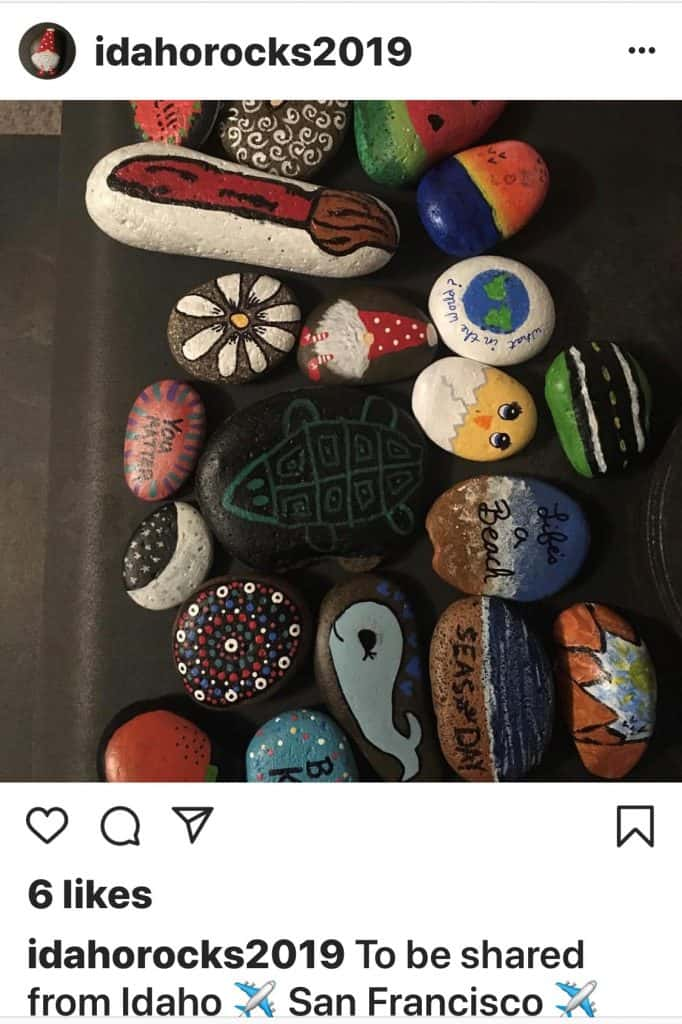 The account encourages people to post pics and #idahorocks2019 to track the locations where the rocks are found, or left for others to find. I am traveling next month and will take this little gem with me and leave it in a new town. You can see the orange rock at the bottom of the photo above, and at the top, there's this one.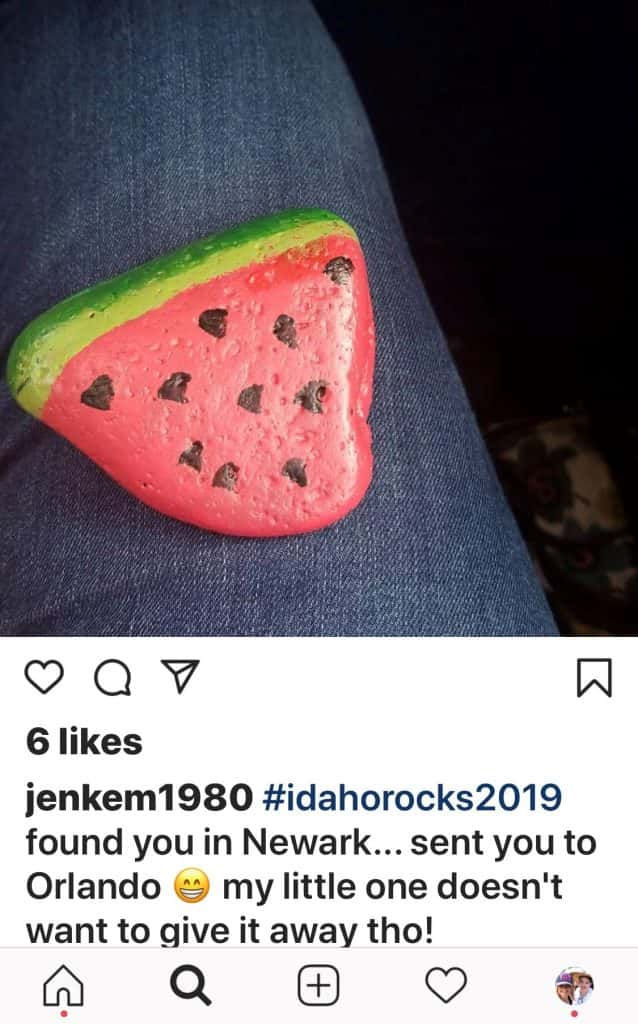 Haven't seen a status update from Orlando, yet.
~Debbie