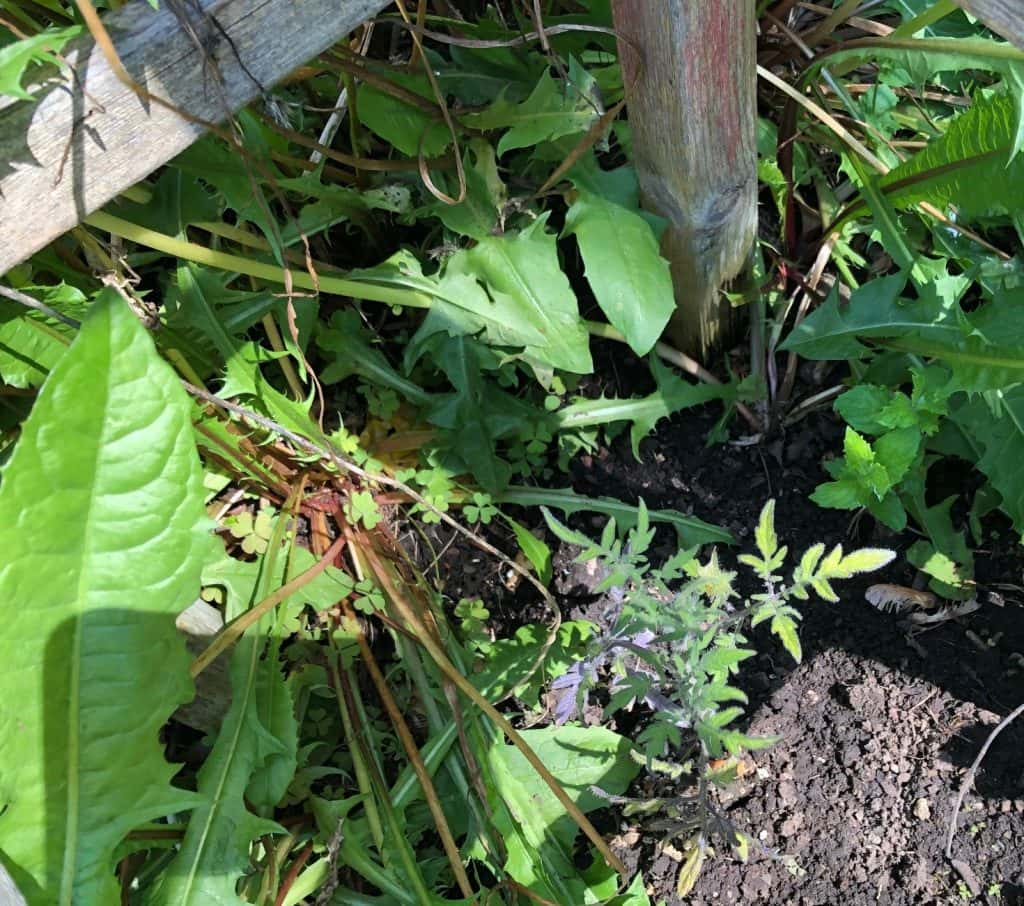 Look. I planted a tomato seedling. What? You can't see it because of the….weeds? It's there. A mortgage lifter tomato plant that will grow big, beautiful fruits. Normally, I pull all the weeds in my garden beds before planting tomatoes, cucumbers and squash. This year? Well…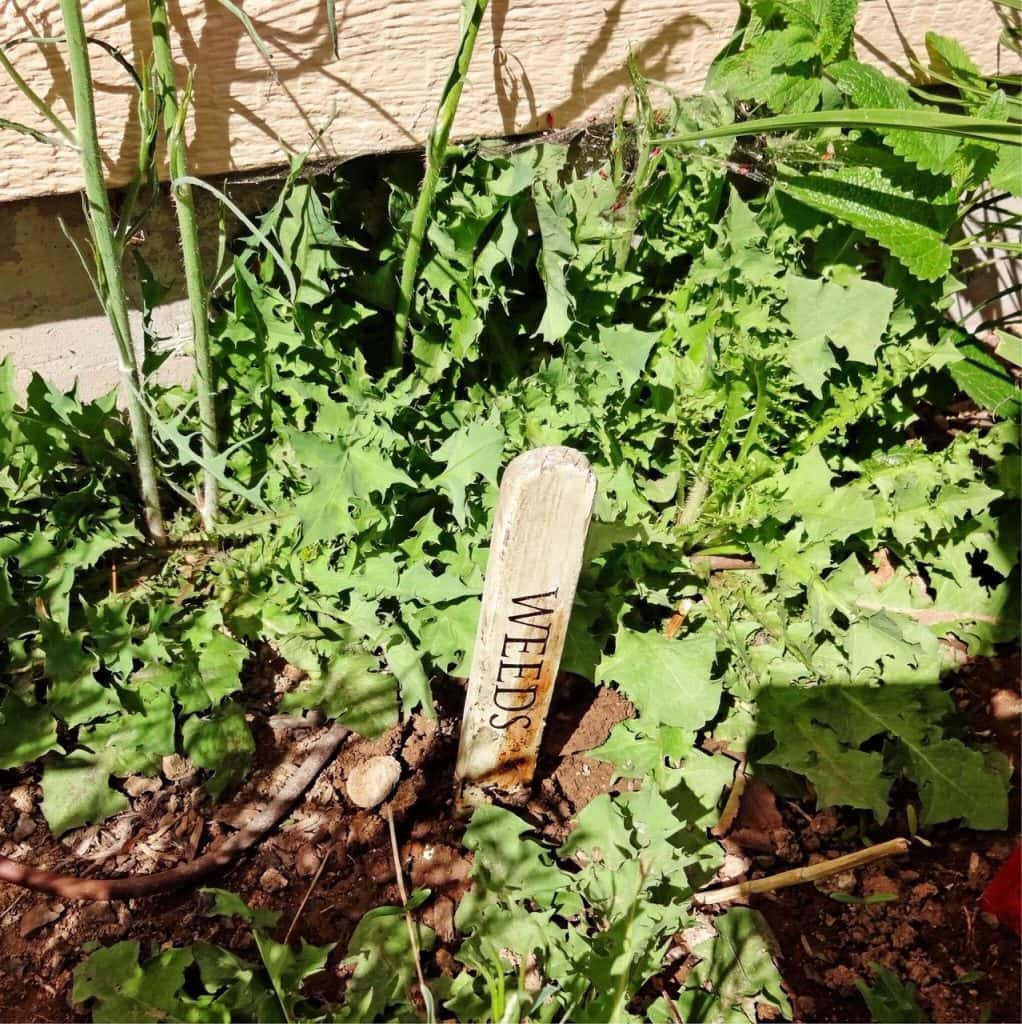 It rained. I was out of town. I have had no free weekends for months.
It's a long list of excuses. I'm thinking this year, the garden will have to fend for itself. I bet I STILL get goodies to eat.
On the plus side, the rain hasn't just led to spectacular weeds, but the flowers are gorgeous, too. All perennials in these photos.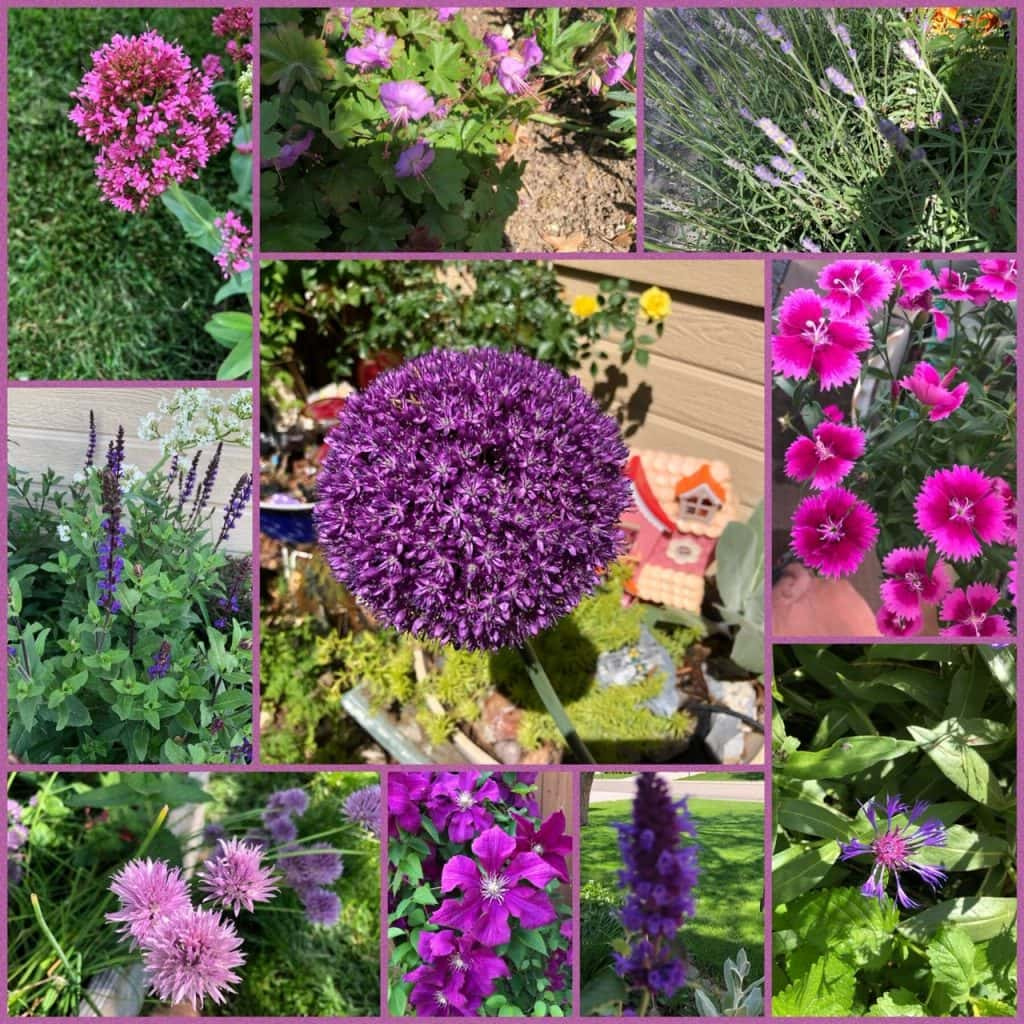 Jupiter's beard, Hardy geranium (cranesbill), lavender, dianthus, knapweed, agastache, clematis, chives, salvia, allium.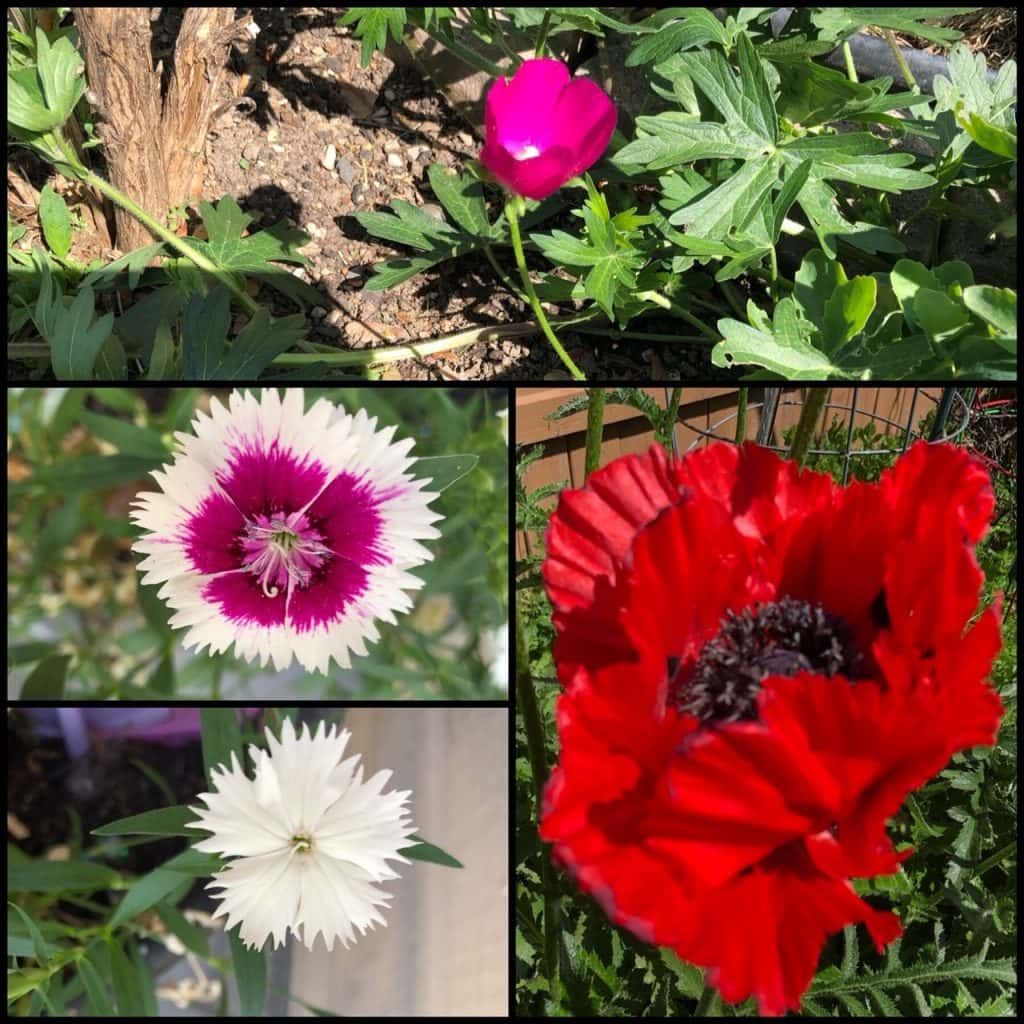 Wine cups, poppy, dianthus.