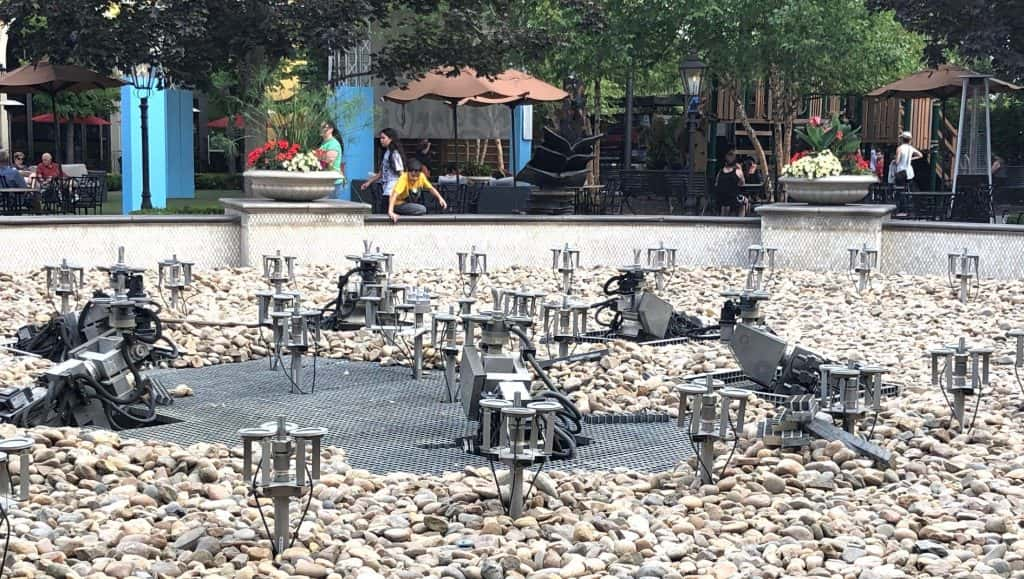 After my live broadcast at Panache Hair Studio and Day Spa at The Village at Meridian Thursday, my daughter and I were going to sit by the fountain. But it was dry. Maintenance is being done, so it's been drained.
Interesting to see the equipment, and so many pennies, nickels, dimes and quarters wedged in between the rocks. See that kid in the yellow shirt? He scooped up a couple of lucky coins.
We popped into The Donut + Dog and got the last donut available of the day, the parrot head key lime creation. Charming Charlie is closing. Store display items and furniture is half off. Merchandise still available, too. They will be gone at the end of August. Can't wait to see what will be in that space next.
By the way, you can enter at any Panache location for a possible spot on the VIP list for the Fall is in the Bag party next month, where we will give away 10 designer handbags filled with gift certificates – including from Panache.
~Debbie