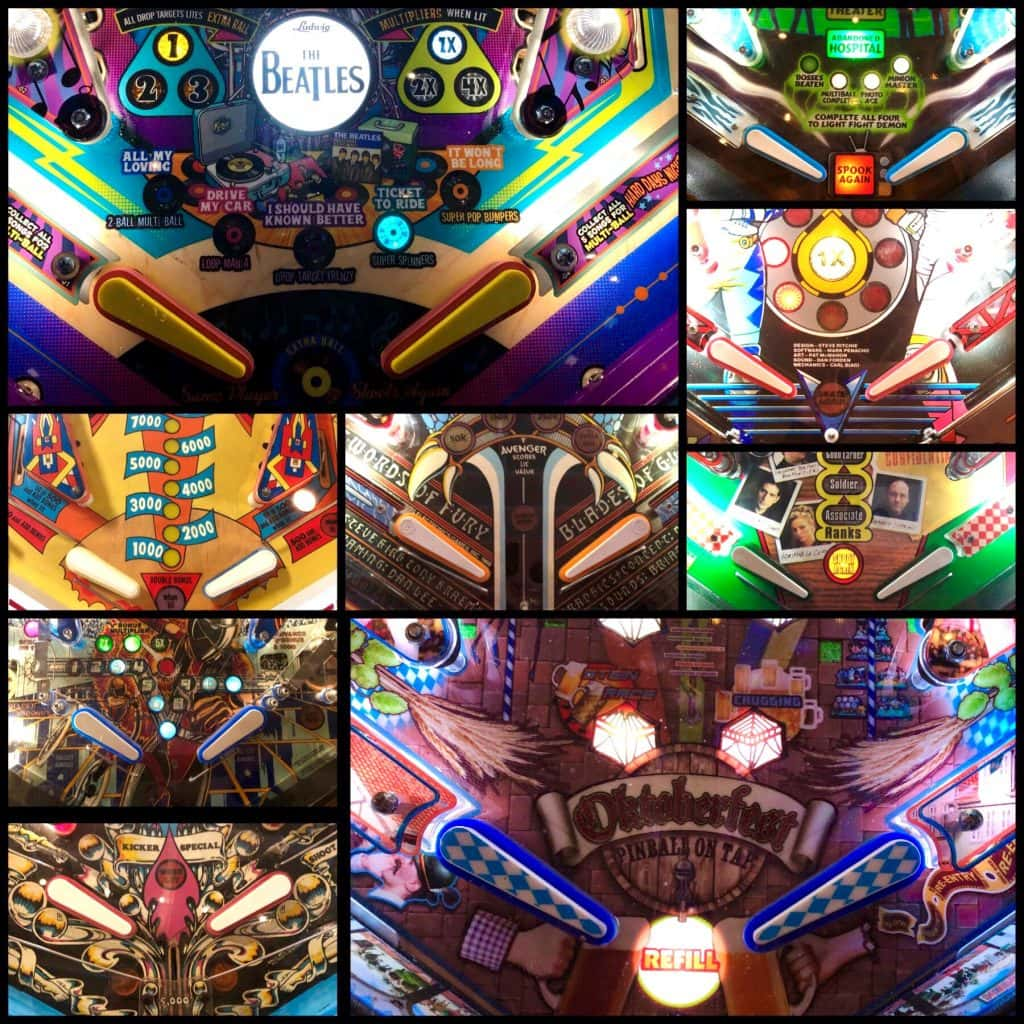 A couple of flipper bat galleries from the Golden State Pinball Festival last weekend. Some people call them flippers. Some people call them bats. Technically, they're called flipper bats. Three inches long is the standard size. The shape is basically the same from brand to brand, unless there are specialty designs. On the Wizard of Oz pinball machine, they have ruby slipper art attached on top. Underneath, they're the same as standard flipper bats.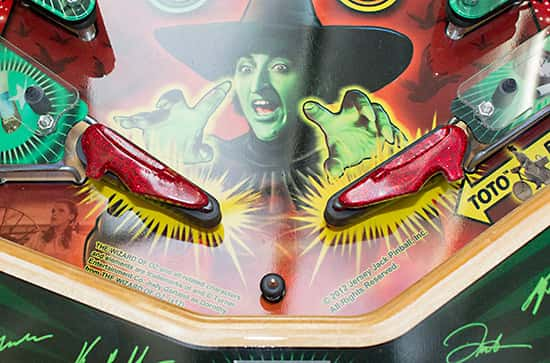 Each bat has a rubber around it so the ball bounces off the bat. Lots of styles and colors of rubbers. "Super bands" are extra bouncy, so it's harder to catch and ball and hold it for strategic play or to line up a shot. Rubbers have to be replaced on flipper bats regularly. They lose their bounce, crack or break.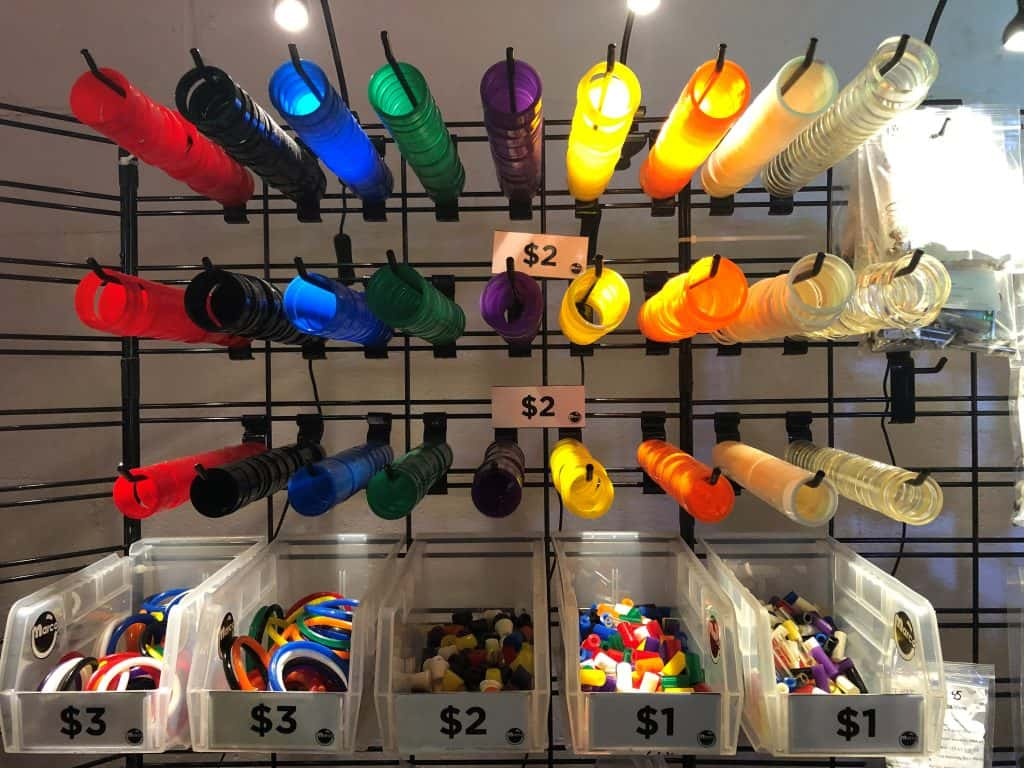 These are standard two-inch flipper bats. They're so little and usually have a larger space between them than the three-inch flipper bats. Hard to keep a ball from going down the drain on the older machines with these flipper bats. New machines will sometimes have a small flipper bat somewhere on a playfield as a novelty.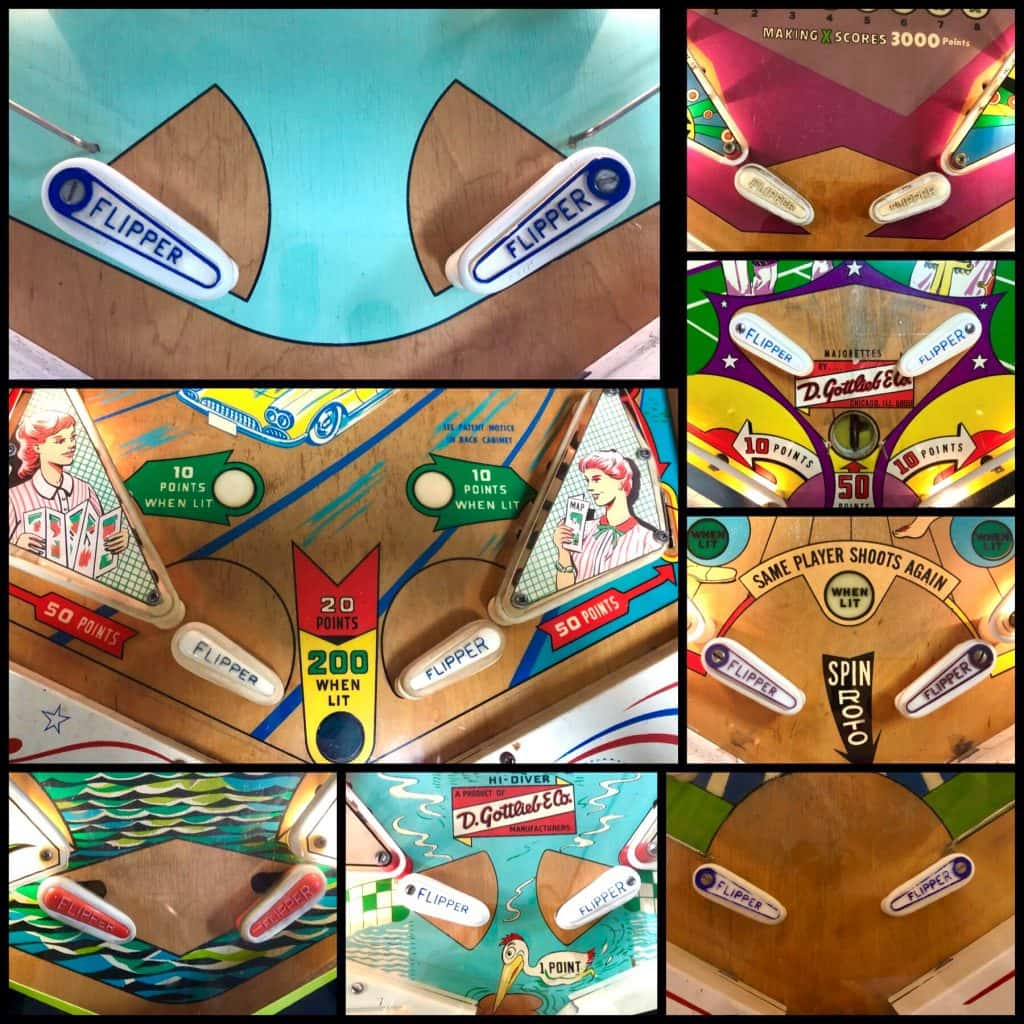 Interesting in learning more about pinball. Join me at a Treasure Valley Pinball event. Events listed on the group's Facebook page, and International Flipper Pinball Association site. We will teach you how to play.
Tournament schedule:
Saturday, May 25 at Woodland Empire, 2 pm.
Saturday, June 15, 10 am at The Potting Shed.
Ask me anything about pinball. Email: Deb Courson
~Debbie