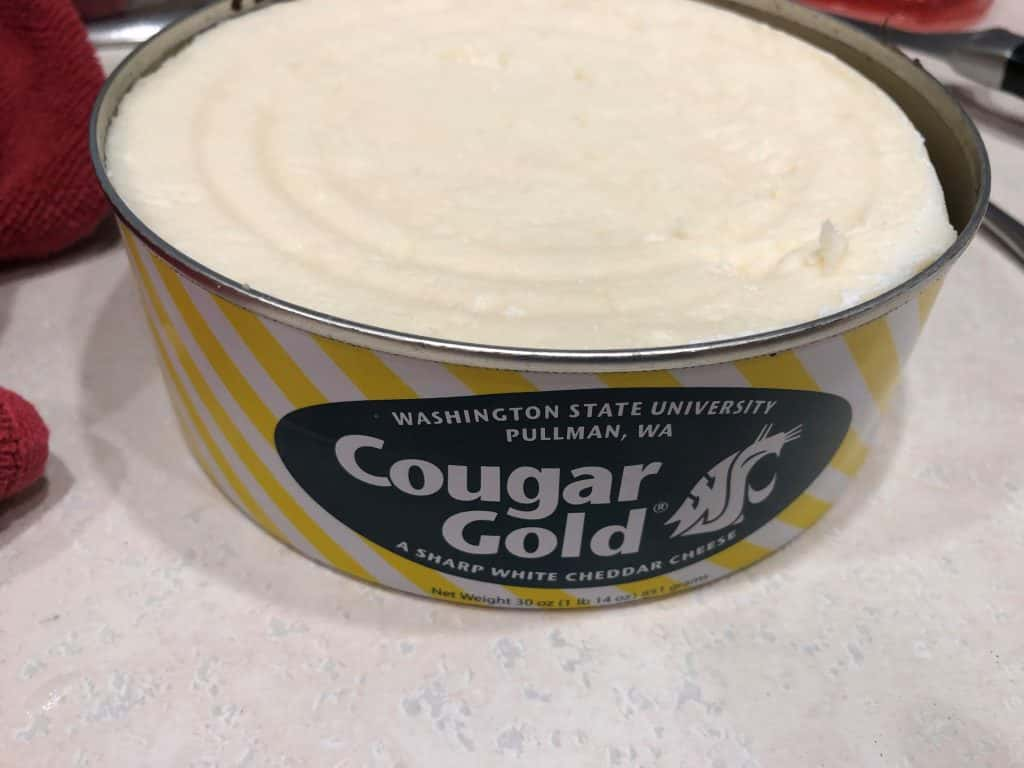 Cheese in a can with a secret 70-year-old bacteria. The description may cause you to take a pass, but don't do it. Eat. This. Cheese.
Cougar Gold recently popped up on a list of underrated cheeses that we discussed on River Mornings. It's a Pacific Northwest treasure that you can only obtain from Washington State University in Pullman, Washington. Either at the school or order online. There are limits on how many cans you can order, which makes it even more mysterious.
Atlas Obscura did a piece about the cheese's history. The bacteria was developed so cheese could be canned as a possibility for shipping to U.S. troops in the 1940s. Cheese bacteria grows and tradition wax coatings expand with the cheese. Modified bacteria in Cougar Gold allow for the cheese to be canned without risk of exploding during expansion.
The Making of Cougar Gold Cheese from WSU CAHNRS Video Production on Vimeo.
Although you might assume it's a soft cheese because it's in a can, it isn't. It's got that same hard-to-slice yet crumbly texture of an aged sharp white cheddar. Flavor is on point as a sharp cheddar with a buttery aftertaste.
Cougar Gold is available in several flavors. The original is my favorite. Perfectly paired with Chicken in a Biskit crackers. <—NOT kidding. Get a big box to go with the big can of cheese.
Thank you to the Vatcher family for bringing a can to the River Studios recently. My family and neighbors enjoyed it during Julius Caesar at the Idaho Shakespeare Festival.
~Debbie