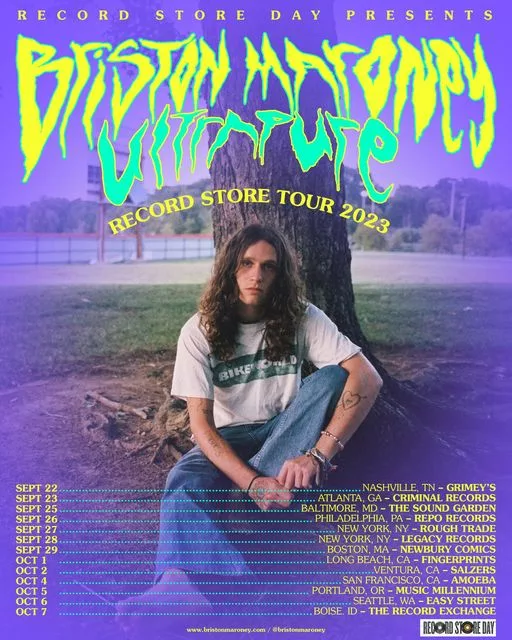 It's been a while since we've had an RX session, hope we get more of these soon! Much love to TEAM TAYLOR for filming this for me, as I had another event to atte
Briston Maroney's only Boise performance was his Record Store Day tour at The Record Exchange. People who purchased his album received a wristband to see the performance. Chad from RX told me that over 200 people attended, with some people coming from as far as Denver, and SLC!
This was Briston's first time in Boise, but he remembered years ago when his band was on tour and drove through Idaho in a huge snowstorm in the night. He said they all downed cold brew coffees listening to AC/DC's "Back in Black," and stared at the snow, hoping they wouldn't slide off
Check out Briston's album "Ultrapure."
Briston says that on the album version of this next song, the producer asked him to ad lib something. The producer hit record and was on his phone. When the part came up, Briston just yelled some nonsense la-las to practice. Later, the producer said, "That's the one!" Briston admits he was singing absolutely nothing, it's so funny it's the take they used. His girlfriend bought him a birthday cake that said, "Oh wa la la la."
Briston was really excited about being given boxed water by The Record Exchange.
Briston listed as playing at Treefort Music Fest next year!
COMING SOON :
EILEN JEWELL NEXT WEDNESDAY AT NOON
ABRAHAM ALEXANDER – MONDAY, OCTOBER 30TH SESSION AT NOON
Have questions or comments? Email me.