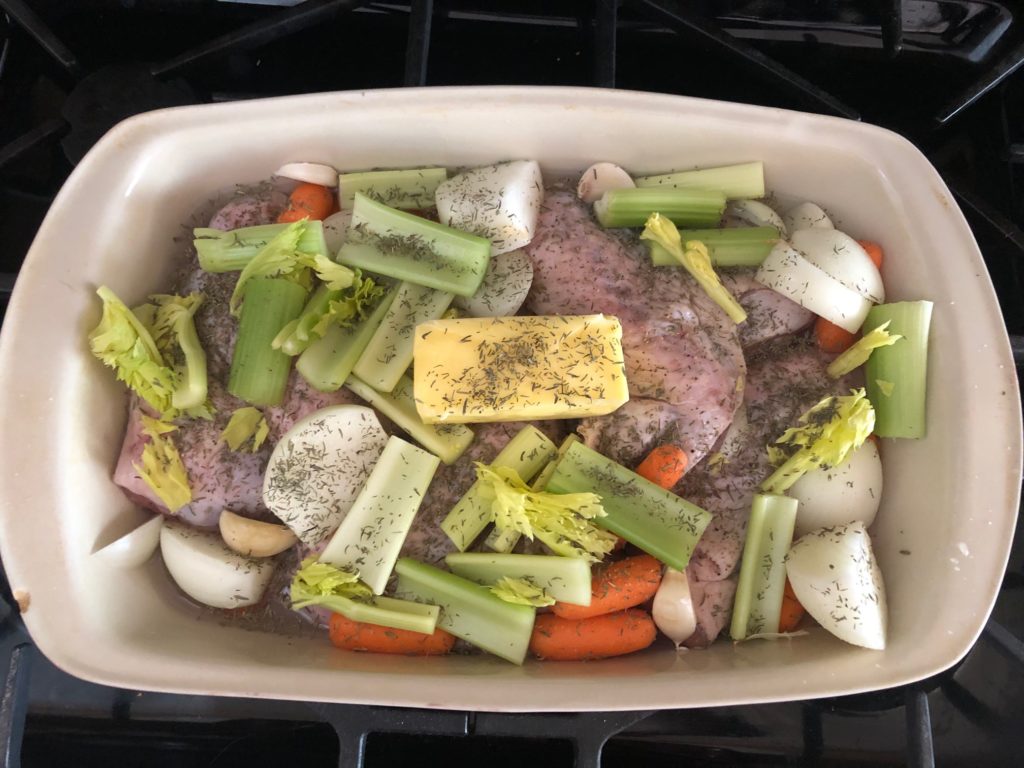 I have had many gravy fails on Thanksgiving Day. There was the one time I misinterpreted a recipe. It said to reserve two tablespoons of fat. I thought that meant use all the rest of the fat to make the gravy. FAIL. Another time, I used the proper two tablespoons and then whisked corn starch into cold water and added it and yes, it thickened and it was grossly anemic and had no flavor. FAIL.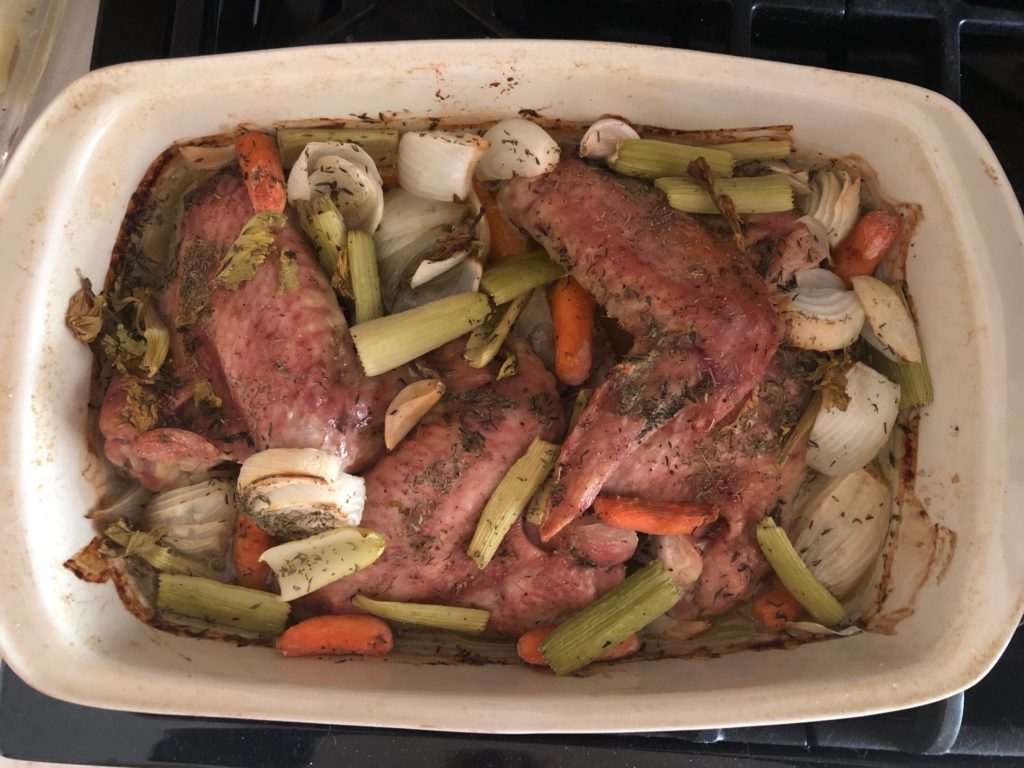 No I made a gravy base ahead of time. Turkey wings from McIntyre Farms in Caldwell, picked up at the Boise Farmers Winter Market. Roasted with butter, water, carrots, onions, celery, garlic cloves, salt, pepper, and thyme. Sometimes I add white wine, but I didn't have any.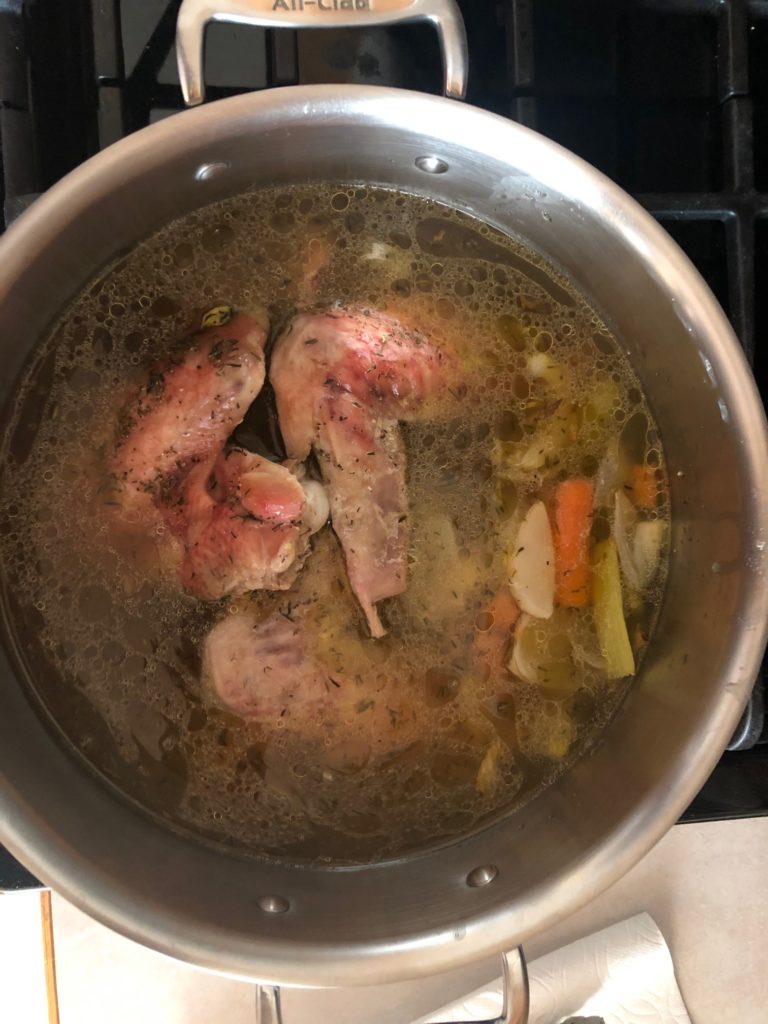 After they're roasted, everything gets a water bath and a long, slow simmer for a concentrated broth after being squished through a sieve.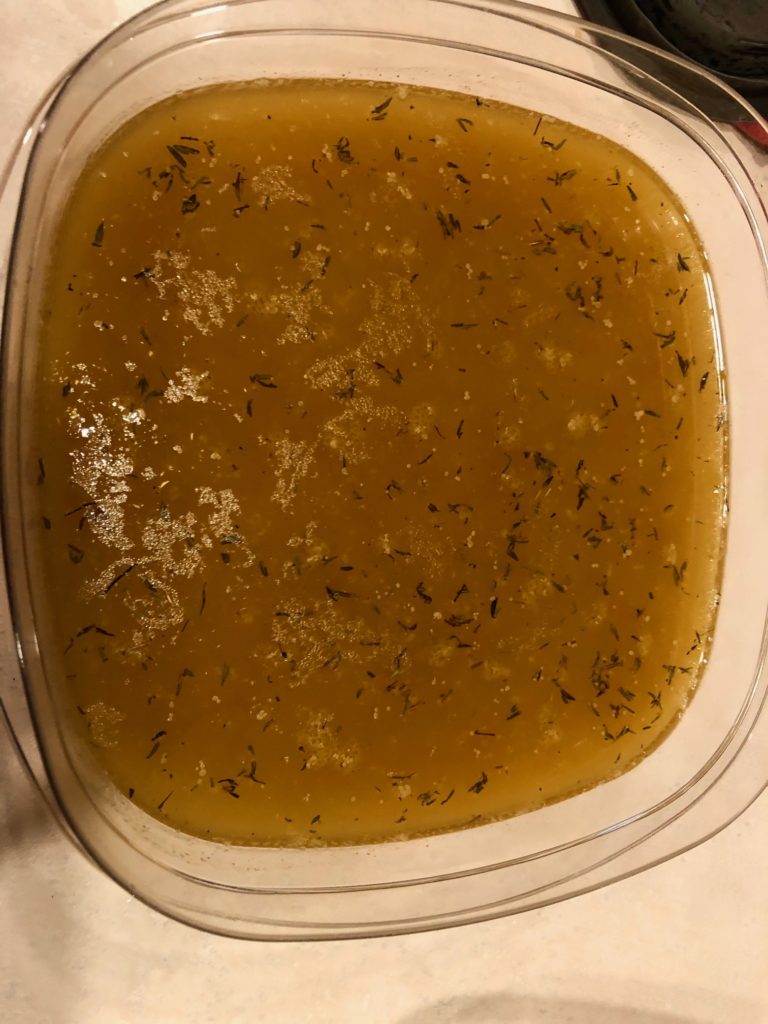 This goes into the refrigerator until I need it. Then I skim off most of the fat and add a whisked two cups of water and cornstarch. And if it fails, Plan B this year is a carton of turkey gravy I got at Trader Joe's. The wing meat is for snacks and to share just a little bit with the kitties.
Happy Thanksgiving
~Debbie