Local artist Kelly Knopp was on River Mornings with Ken & Deb today to talk about the next edition of A While Ago in Idaho. Knopp is the illustrator and Amber Beierle is the author of this book geared for kids in the 4th grade, but enjoyed by any Idaho trivia fan and as a souvenir. Listen to his explanation about the beaver in this podcast.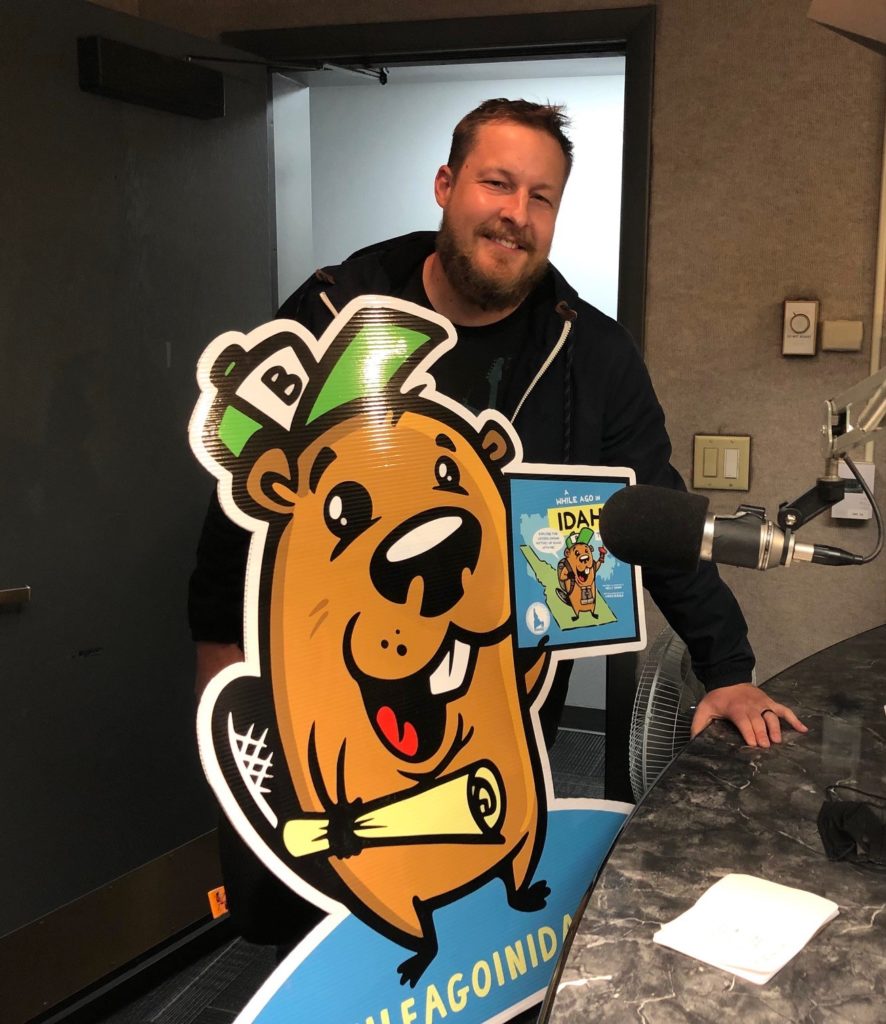 Buy the book at local stores and online at https://www.awhileagoinidaho.com/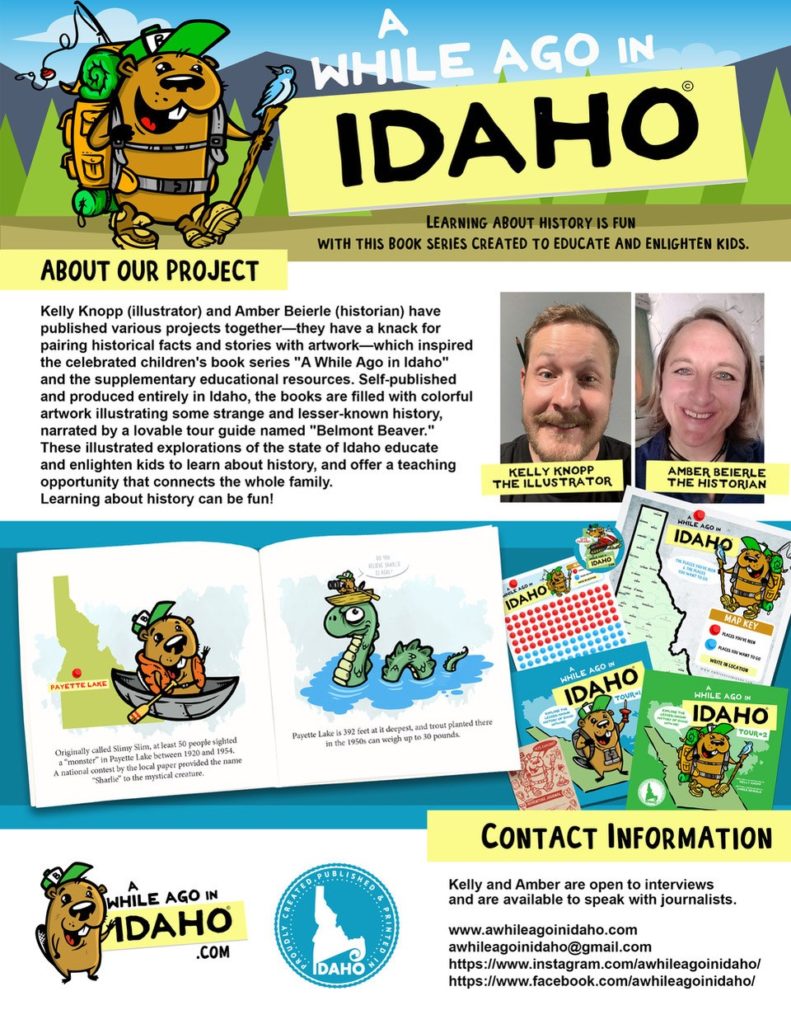 Buy Local. Shop Local. Support Local.
~Debbie