Making gravy right before serving Thanksgiving dinner has not gone well for me in years past. Anemic, oily, lumpy. That's why I make it ahead of time, and today is gravy day.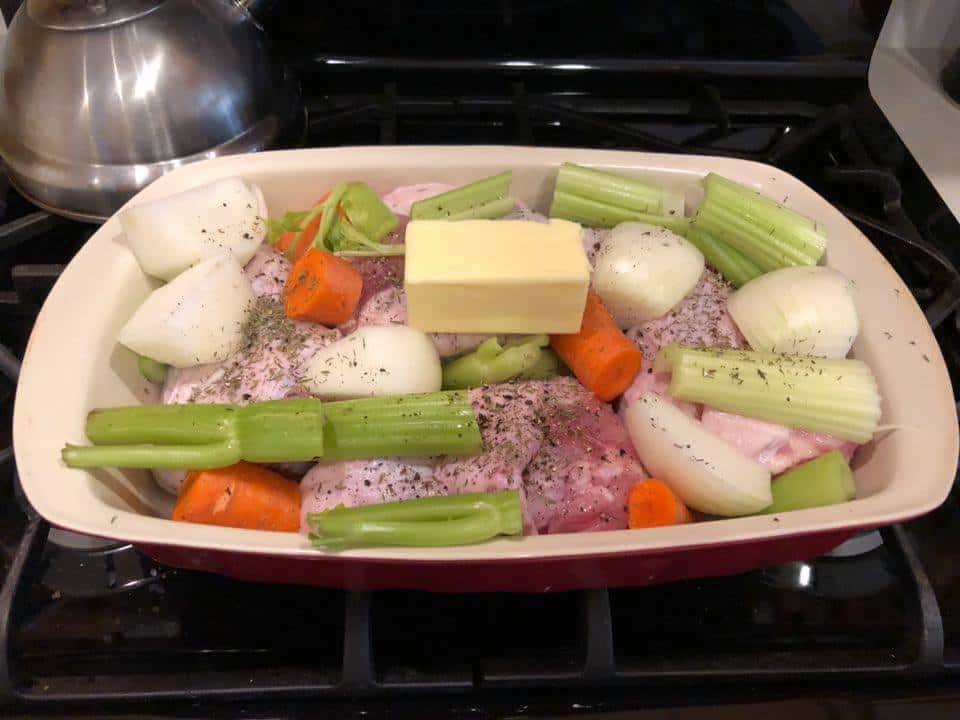 Turkey wings, onions, celery, one stick of butter, salt, pepper and lots of thyme. There are a couple of cloves of garlic in there, too, and about a cup of white wine. Pretty happy to have thyme from my garden to add to the pan. Roast at 350 degrees until everything is browned and bubbly, and the vegetables are soft.
Then, all of this goes into a pot. Cover with water, cover and simmer for about an hour. Remove lid and simmer a little longer to reduce the liquid a little.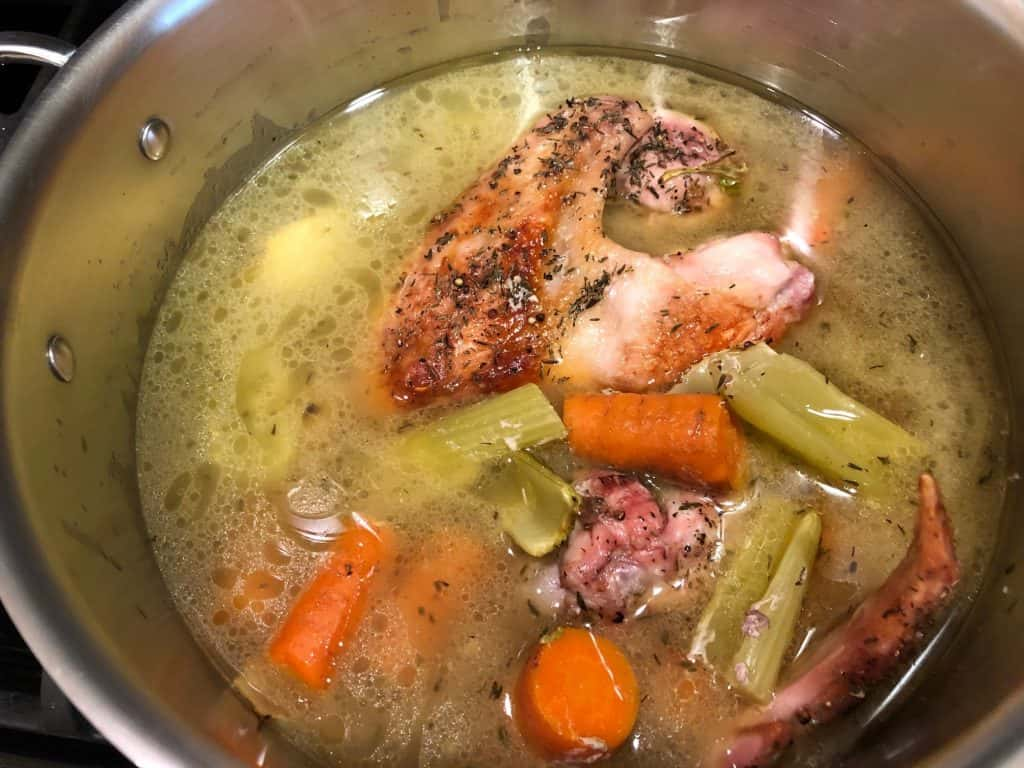 Remove turkey wings, scrape meat and save for other recipes. Maybe pot pies?
Pour liquid through a strainer into a pan, and squish the vegetables against the screen to get all that juice, too. When the liquid is cooled, place it in the refrigerator so the oils solidify and most can be removed before whisking up the gravy.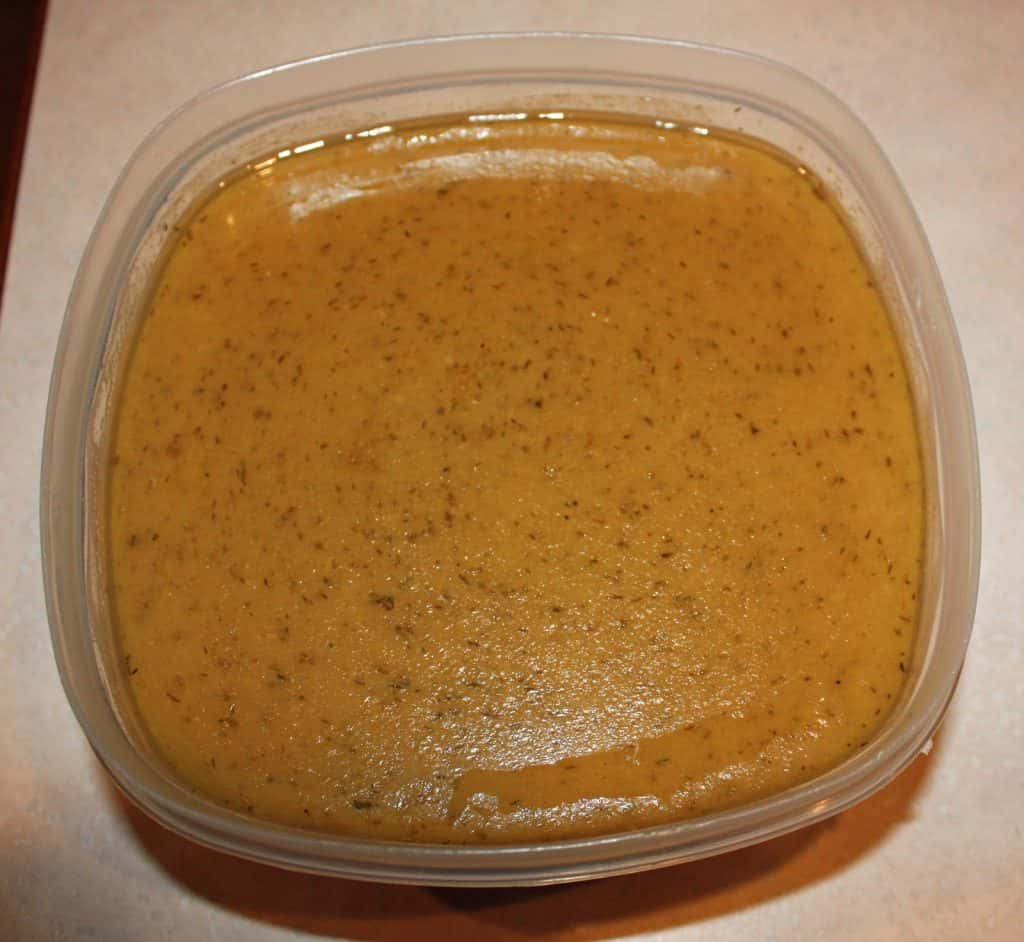 The gravy base ready for the refrigerator. It's so beautiful. It almost looks like pumpkin pie.
Wednesday, I will skim off most of the fat and return the liquid to a pan, reserving about a cup. I whisk in flour or Wondra with the reserved cup – no exact measurement. And then get to whisking that into the pot over medium heat until everything is thickened. Adjust seasonings. I usually add more thyme, salt and pepper. The gravy can be refrigerated for later, or used right away.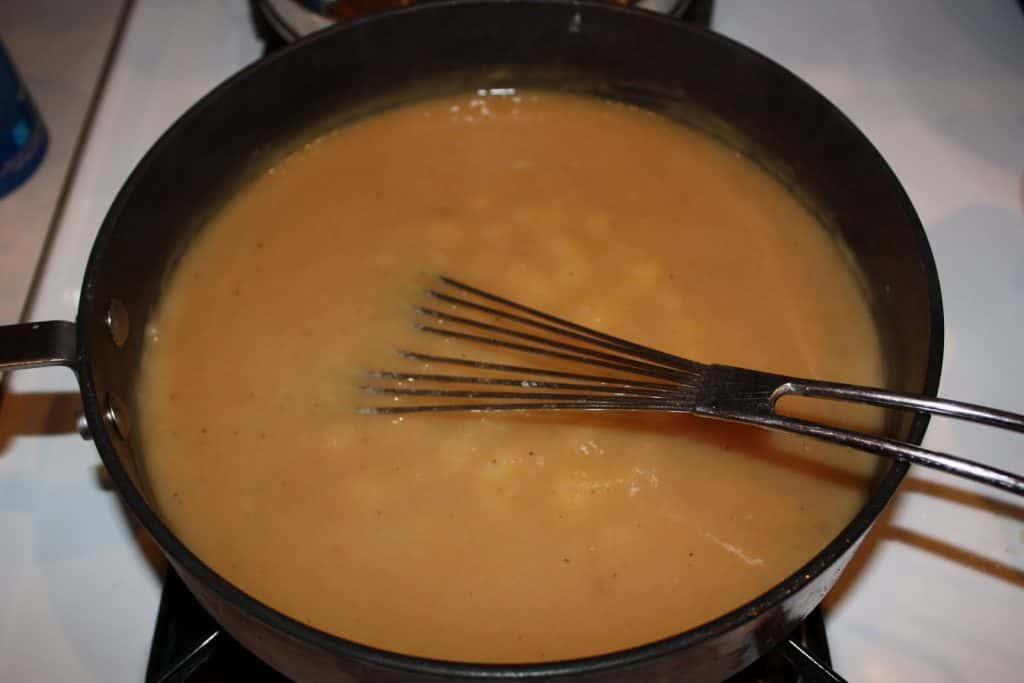 A nice golden color thanks to roasting everything ahead of time. And no stress on Thanksgiving Day.
~Debbie
P.S. turkey thighs can also be used. I usually find wings or thighs at Winco