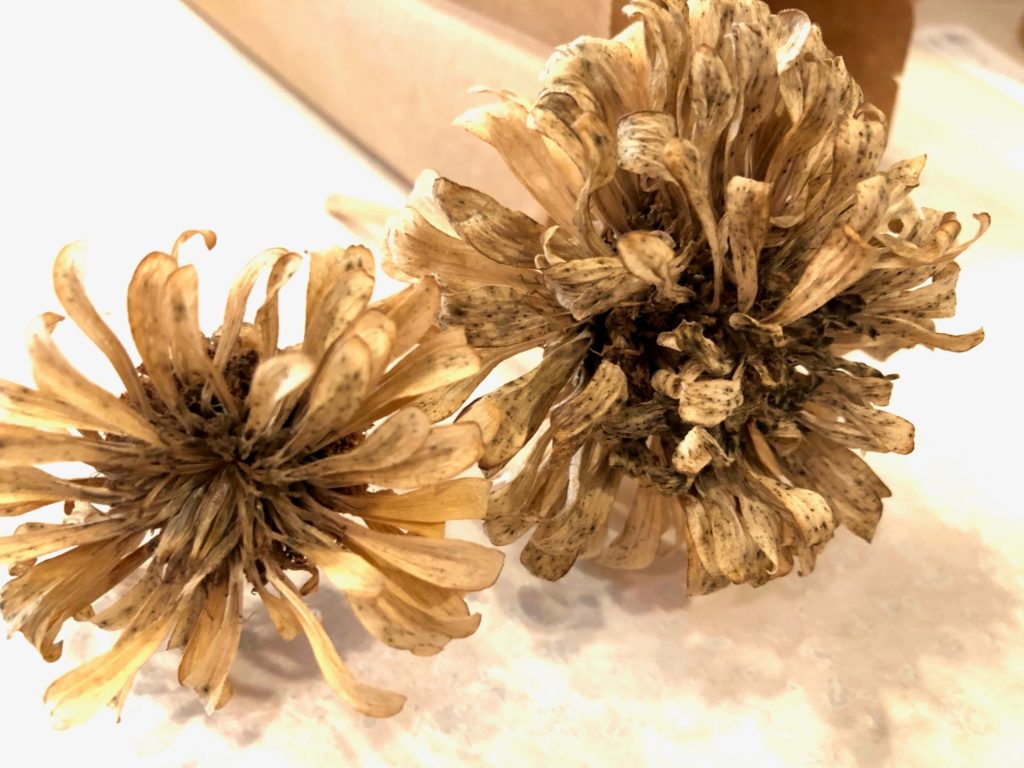 Zinnias are my favorite garden flower. They're annuals, so seeds or seedlings have to be planted every year.
The variety of colors and sizes is endless and they are easy to grow, except for fending off earwigs. Save a few of the dried zinnia flowers so you have seeds for next year. It easiest to clip these off and put them in a paper bag until you are ready to plant next year. Or, pull the seeds out. They're odd.
The seed is the arrowhead-shaped piece at the end of the petal. You can break it off, or store the petal and seed. Remember that zinnias are warm-weather flowers, so start them inside in spring and plant outdoors when nighttime temps are in the 50-degree range,, or plant them directly outdoors when soil temperatures are at least 70 degrees. Plant new rows or add to pots and planters for a couple of weeks, for a nice succession of flowers. They will grow quickly and they bloom until frost.
Zinnias make excellent cut flowers. I mixed them with cosmos and Jupiter's beard this week.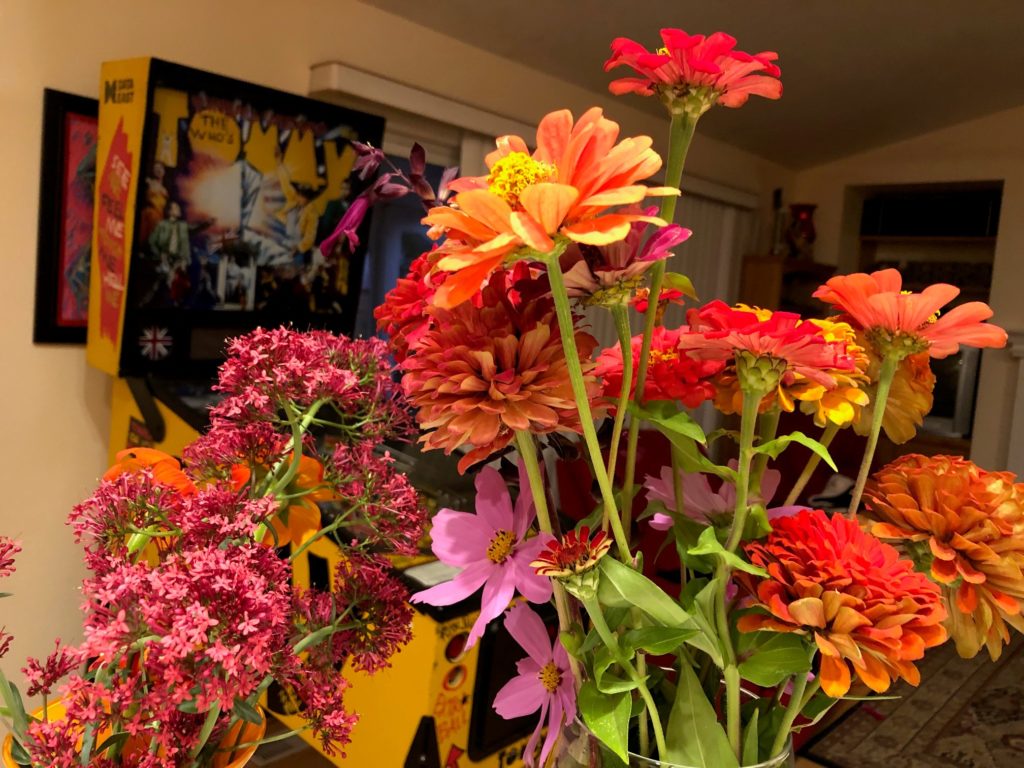 ~Debbie