Basil doesn't like cooler weather. Lows tonight at around 40 degrees in the Treasure Valley may make it unhappy. So time to harvest. Here's part of what I clipped yesterday.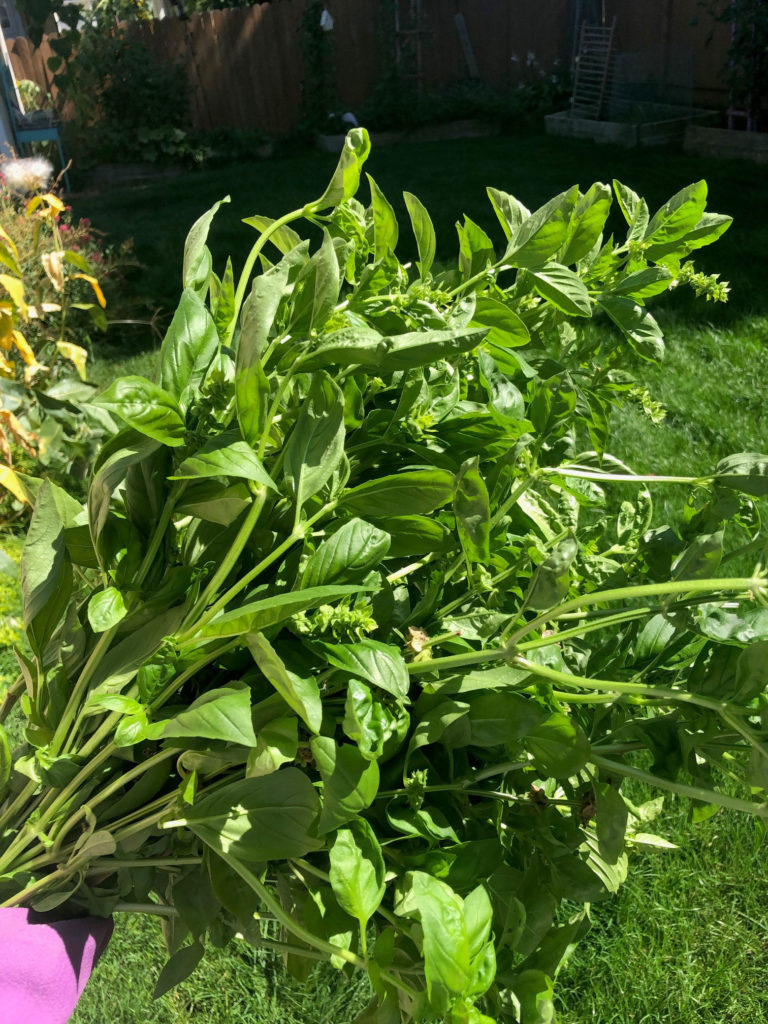 I grow a lot of basil. While it's popular to make pesto for the freezer, I dry mine. I sprinkle it on salads just about every day. This is how I used to do it.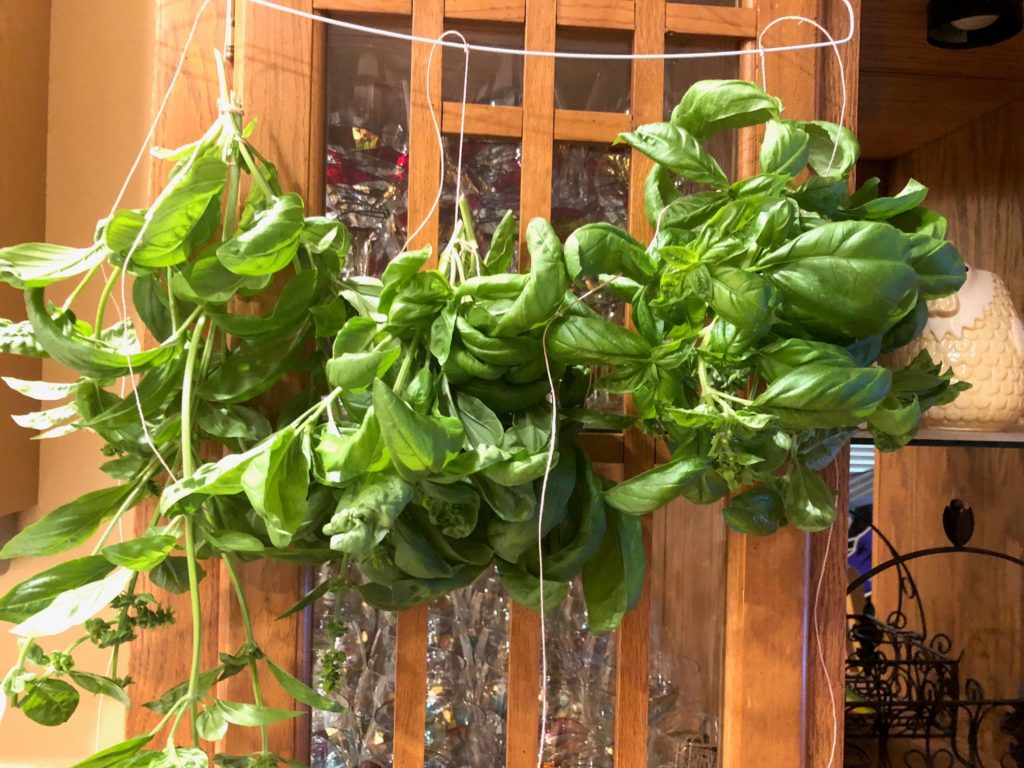 That takes a lot of work. Now I stuff it into paper bags.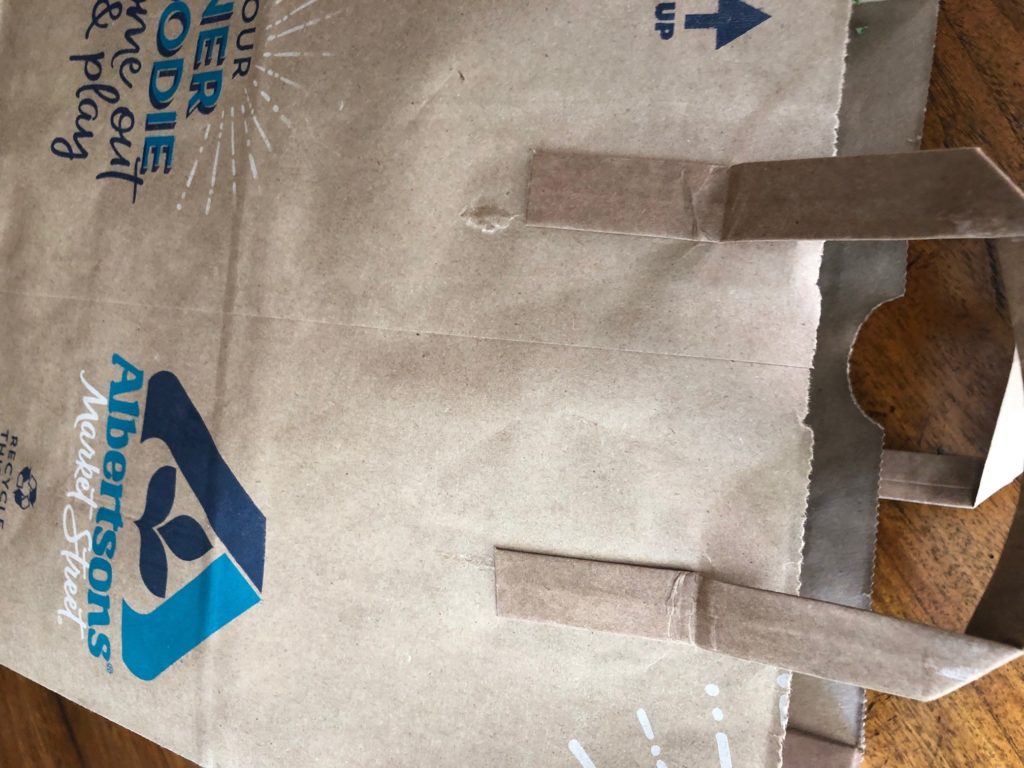 I check the bags in three weeks. Below is a three-week check. Not dry enough yet. You know it's ready when it crumbles easily.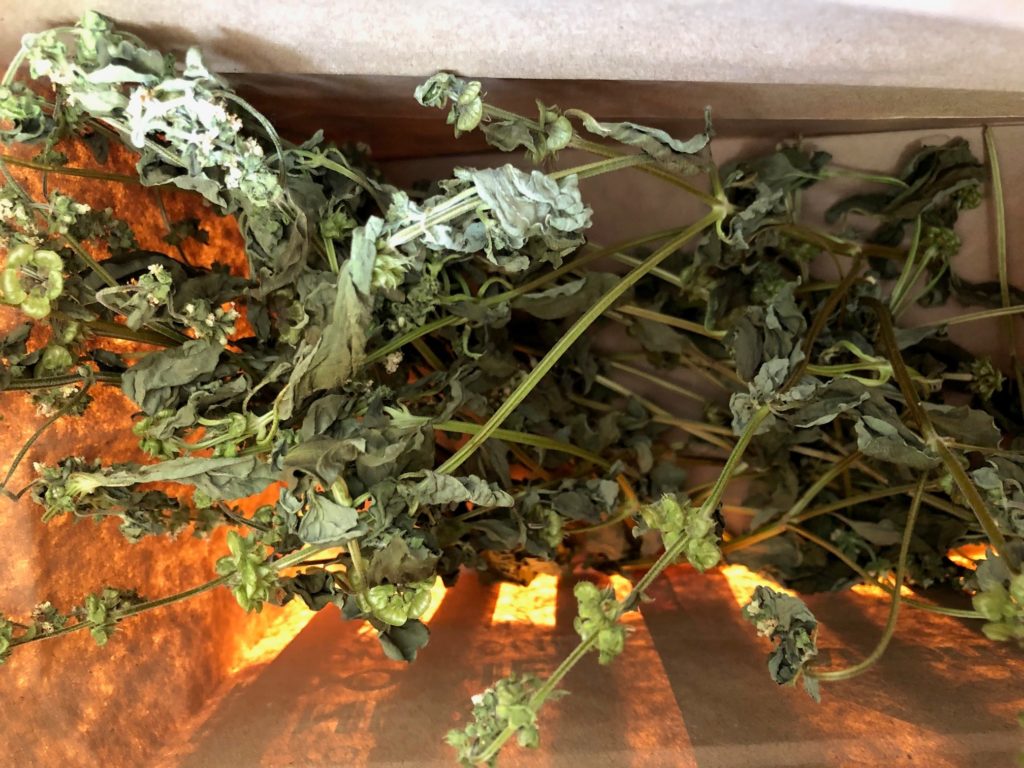 I do like pesto, but since I am the only family member who does, no need to make a bunch for the freezer.
~Debbie