Our foster kitten Mickey, now named Kelpi, is off to his new life. He was the bravest of the three, three-week old kittens we fostered for the Idaho Humane Society. Protective of his brother and sister, and very hissy and spitty the day we brought him home. We wrapped him up purrito-style and taught him how to be a good house panther. He was neutered Friday and went to his forever home Sunday. A family with three kiddos who think he's a cool cat.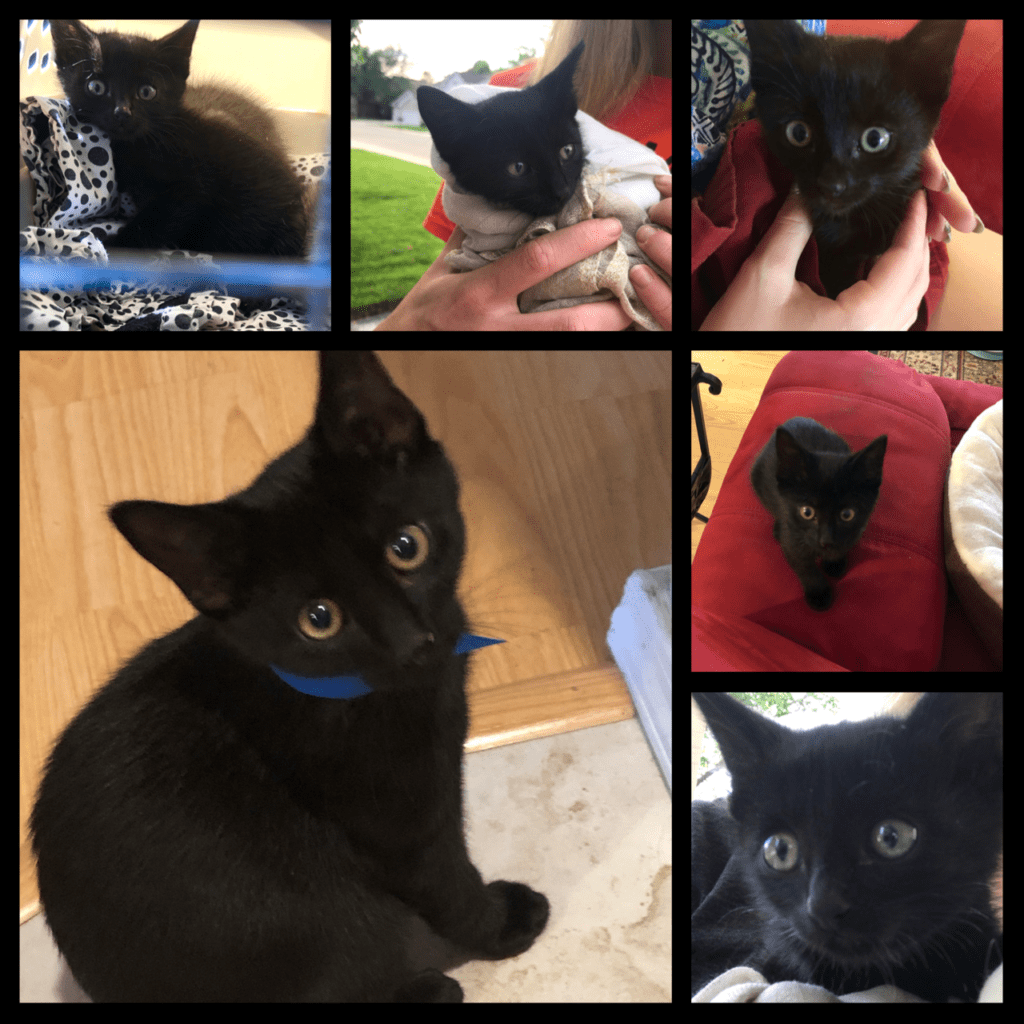 We were so worried about him, but his new family sent photos right away of his sitting on their laps and purring, so all is well.
Meanwhile, the other two are learning how to help with laundry.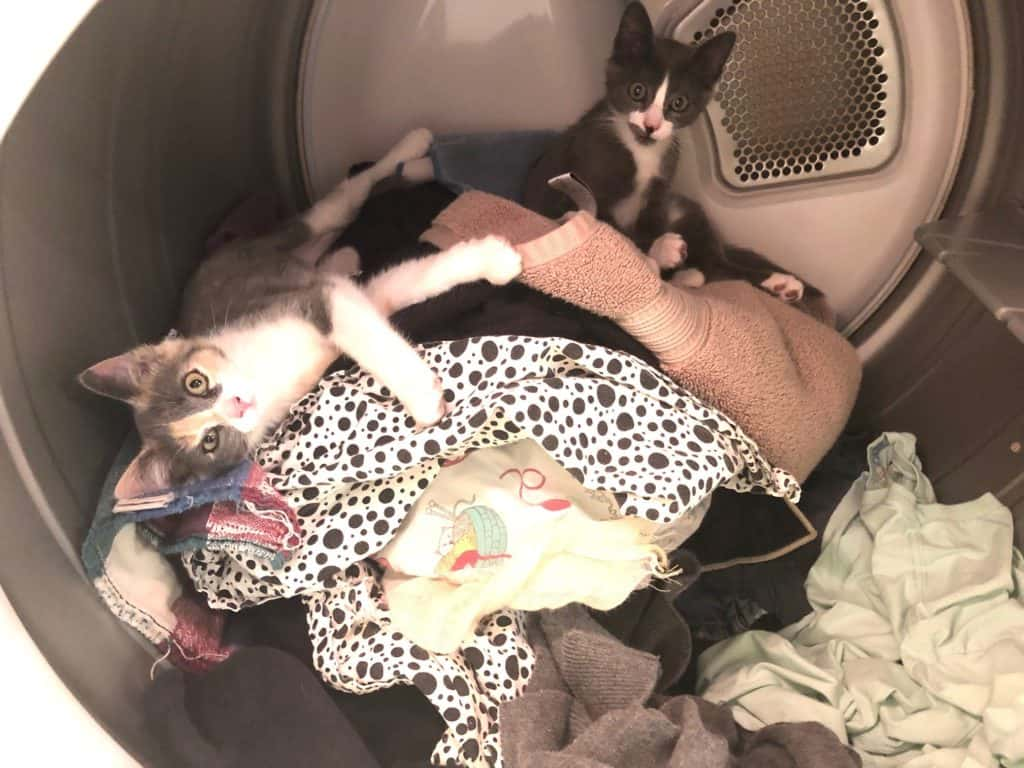 The Idaho Humane Society depends on a network of foster homes for cats and dogs of all ages. Sometimes a pet needs to recover from surgery or an injury, kittens and puppies need to grow a little bigger and be socialized, and other animals just don't do well in a shelter environment. Find out how to become a foster parent here.
~Debbie