Time to make a reservation for this Saturday's Boise Farmers Market Drive-Thru. Click here to reserve, then after the conformation, go back and shop. Watermelon and cantaloupe are new this week, both organic, and there are a lot of potatoes. Reservations open every Tuesday at 7 am. Shopping available through Wednesday at 11 pm.
The BFM crew has this recipe suggestion. Idaho Potato Cake.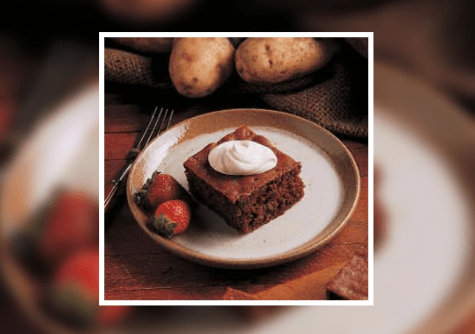 Ingredients
1 cup butter, softened
2 cups sugar
2 large eggs
1 cup cold mashed potatoes
1 teaspoon vanilla extract
2 cups all-purpose flour
1/4 cup baking cocoa
1 teaspoon baking soda
1 cup 2% milk
1 cup chopped nuts
Directions
In a large bowl, cream butter and sugar until light and fluffy. Add eggs, one at a time, beating well after each addition. Beat in potatoes and vanilla. Combine the flour, cocoa and baking soda; add alternately with milk, beating well after each addition. Stir in nuts.
Pour into a greased 13X9 inch baking pan. Bake at 350° for 40-45 minutes or until a toothpick inserted in the center comes out clean. Cool on a wire rack. Top with whipped cream
Nutrition Facts
1 piece: 337 calories, 17g fat (8g saturated fat), 60mg cholesterol, 244mg sodium, 42g carbohydrate (25g sugars, 1g fiber), 6g protein.
~Debbie