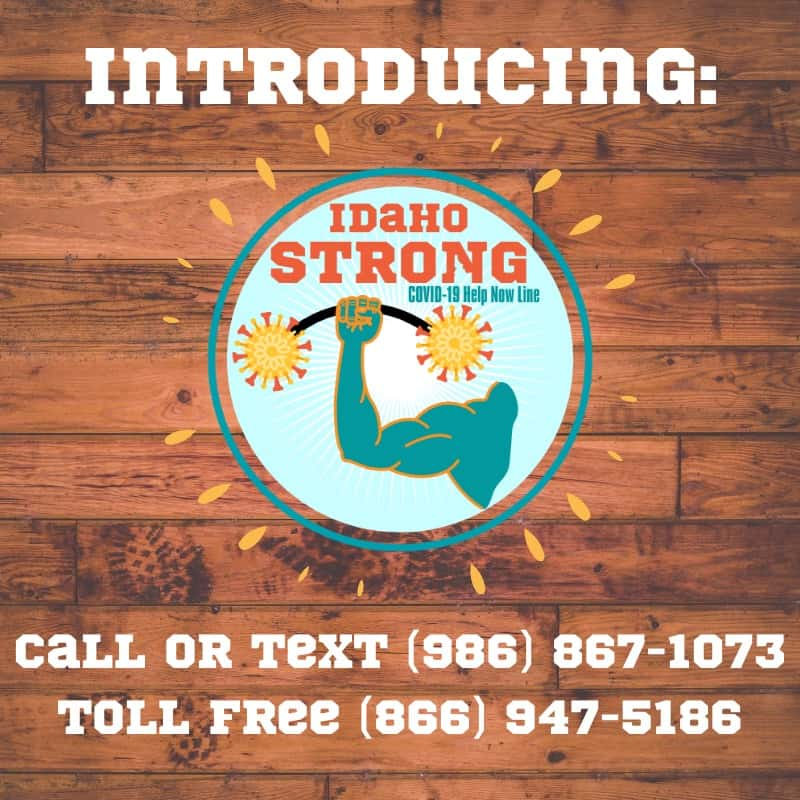 The Idaho Office of Emergency Management's COVID-19 Help Now Line offers statewide support and information on community resources for Idahoans facing the challenges associated with COVID-19.
Call or Text: (968) 867-1073
Representatives are available from 8 am to 8 pm Mountain Time, 7 days a week. Callers may also leave a message during off hours and receive a return call the following day.
Responders do not classify, label, or diagnose people and no records or case files are kept.
~Debbie