Inspired by the social media posts about favorite books, original art and albums, I'm featuring one pinball machine at a time from my family's collection. Today, it's Flash Gordon, a movie-themed game from the Bally Manufacturing Co., 1981. The second game produced with a type of electronics board with real speech recordings. The game doesn't say much, you notice it most at the first plunge.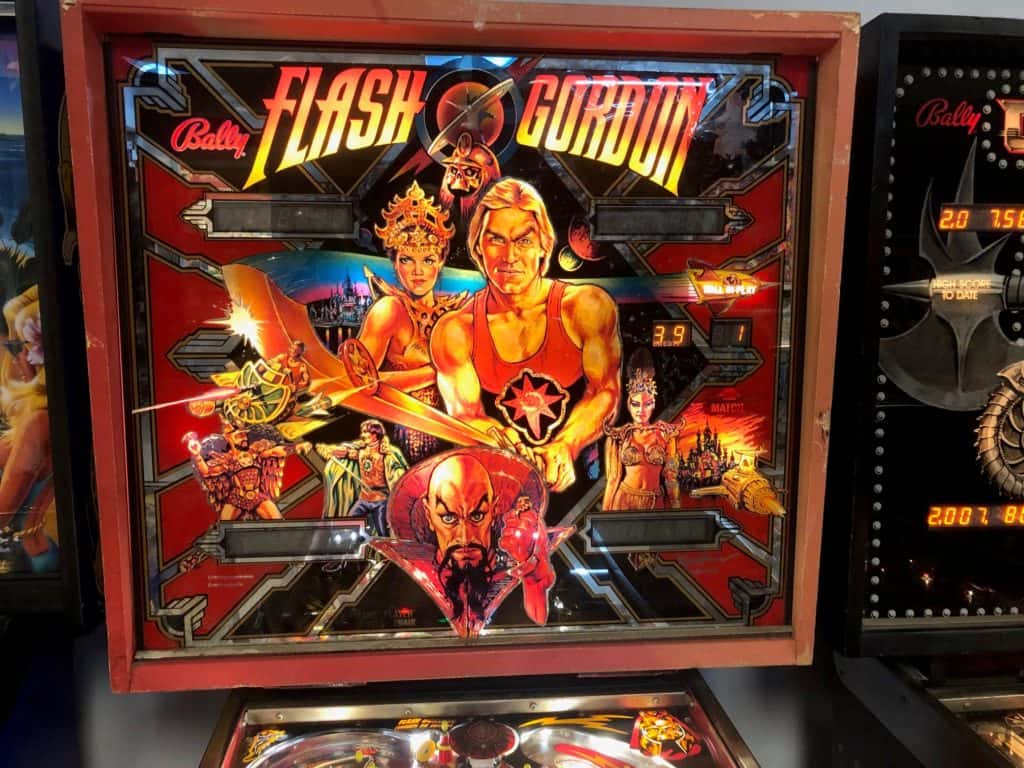 This game was a rescue project. When we first picked it up, it was covered in bird poop. The cabinet is faded on the right side where it was exposed to the sun while it was stored on a porch. A lot of spiders lived in it, too.
It's also what I consider to be a mean game. It plays fast and you have to be focused to ramp up the score.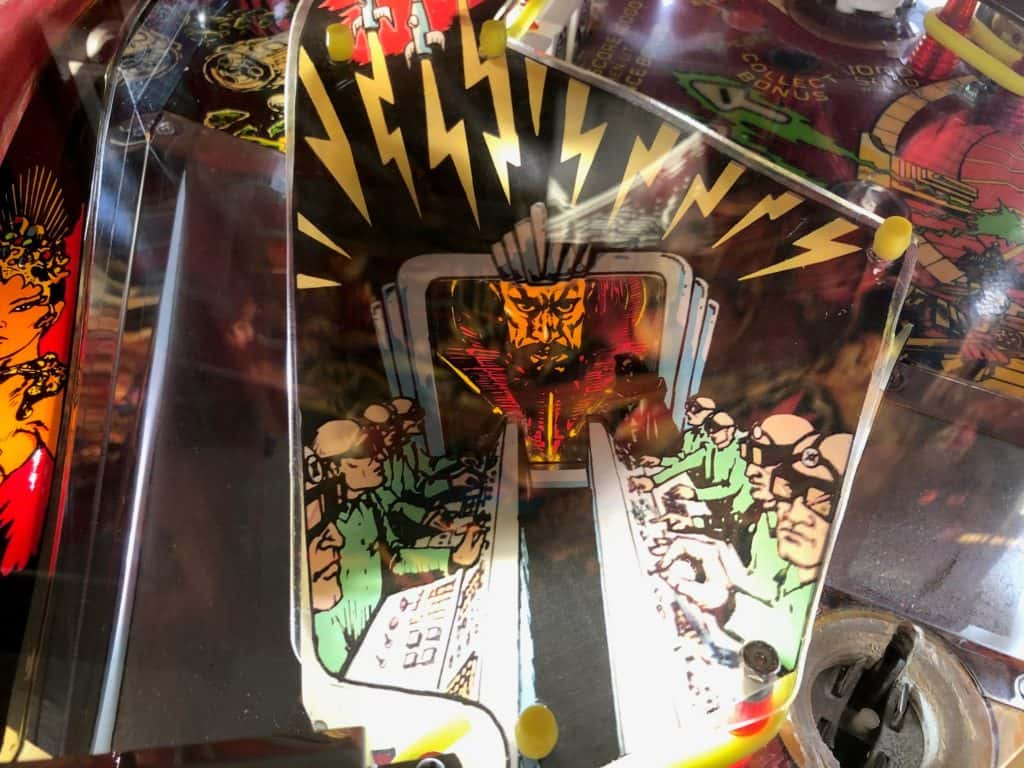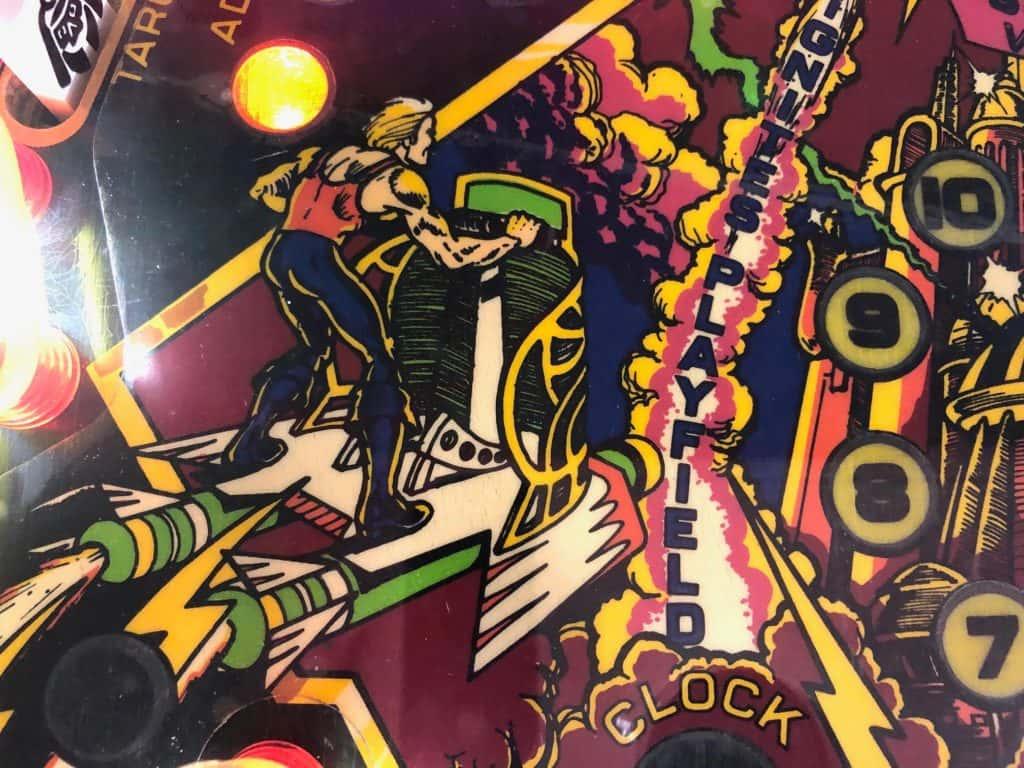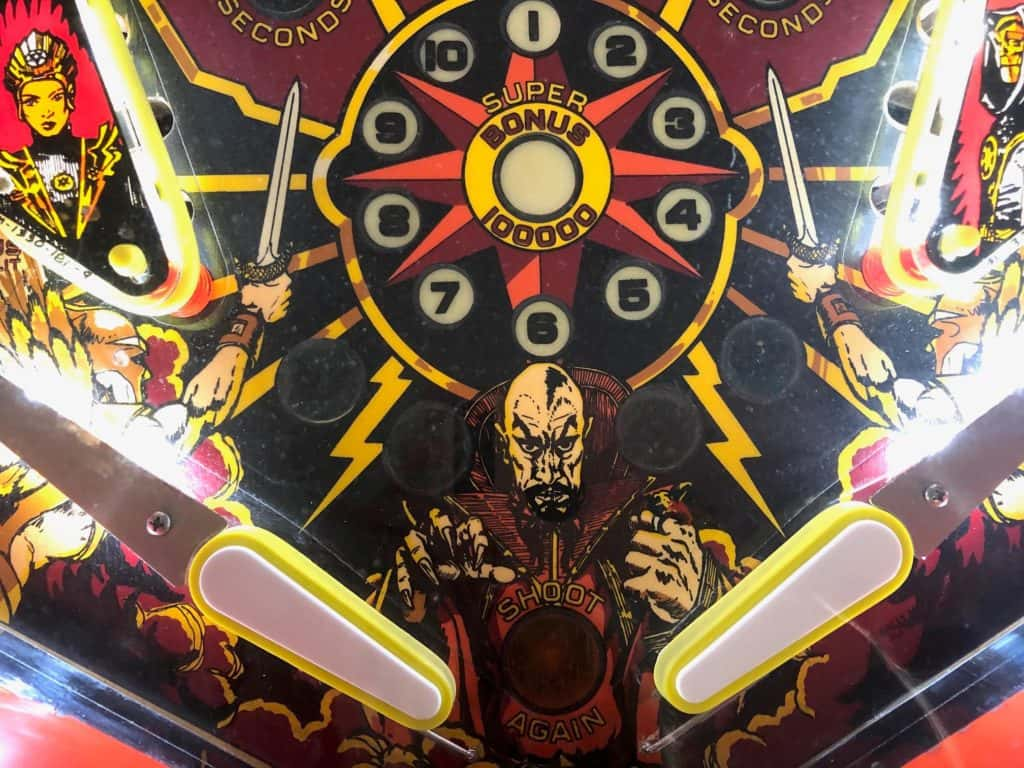 While it is themed after the movie, there's no Queen soundtrack, although you think of it the whole time you play the game. Here are some movie clips edited to the Queen song. You can see how the machine artwork reflects the movie.
This game is at our pinball clubhouse in Garden City. More about that here.
~Debbie