We're fostering three tiny kittens for the Idaho Humane Society. Socializing them and letting them be kittens while they grow big enough for spay/neuters. While you enjoy all these cute photos, think about if you have room for be a foster parent. Help is needed now. More than 90 kittens and cats were surrendered to IHS since Friday. The commitment can be as little as a week, or up to eight weeks for mothers with newborns. Foster families also needed for dogs. Learn about the foster program here.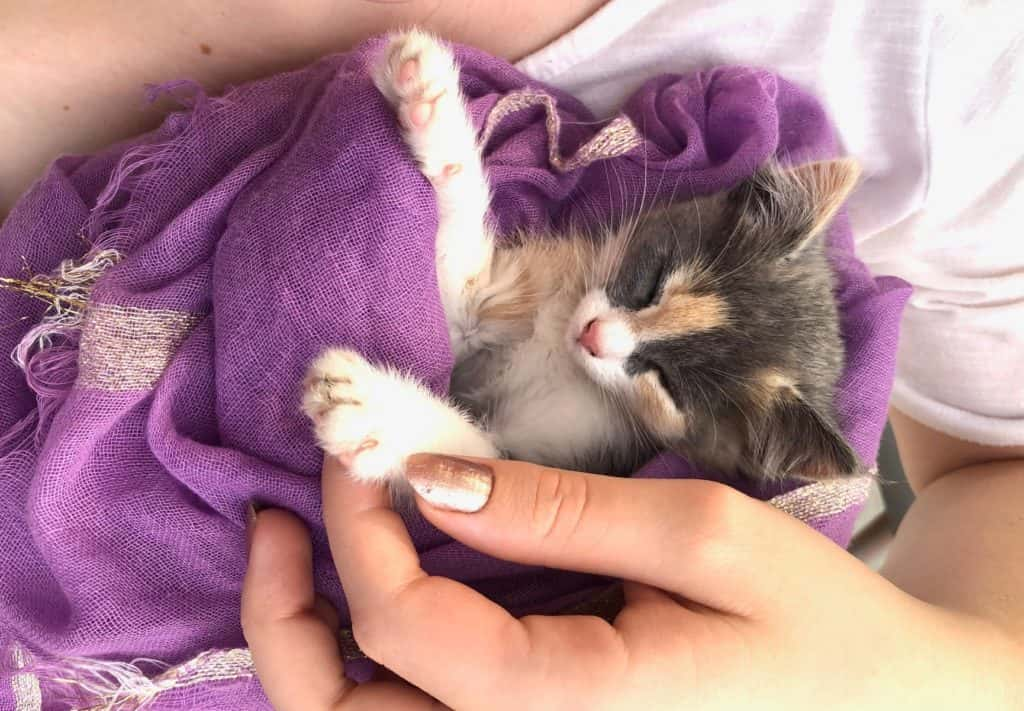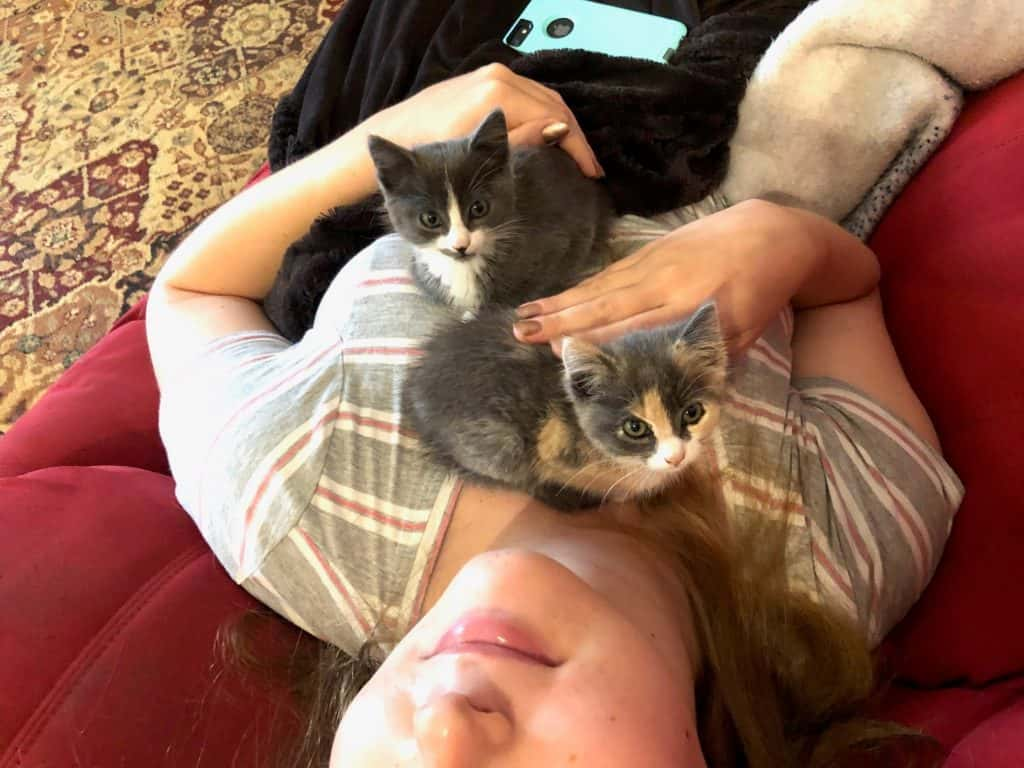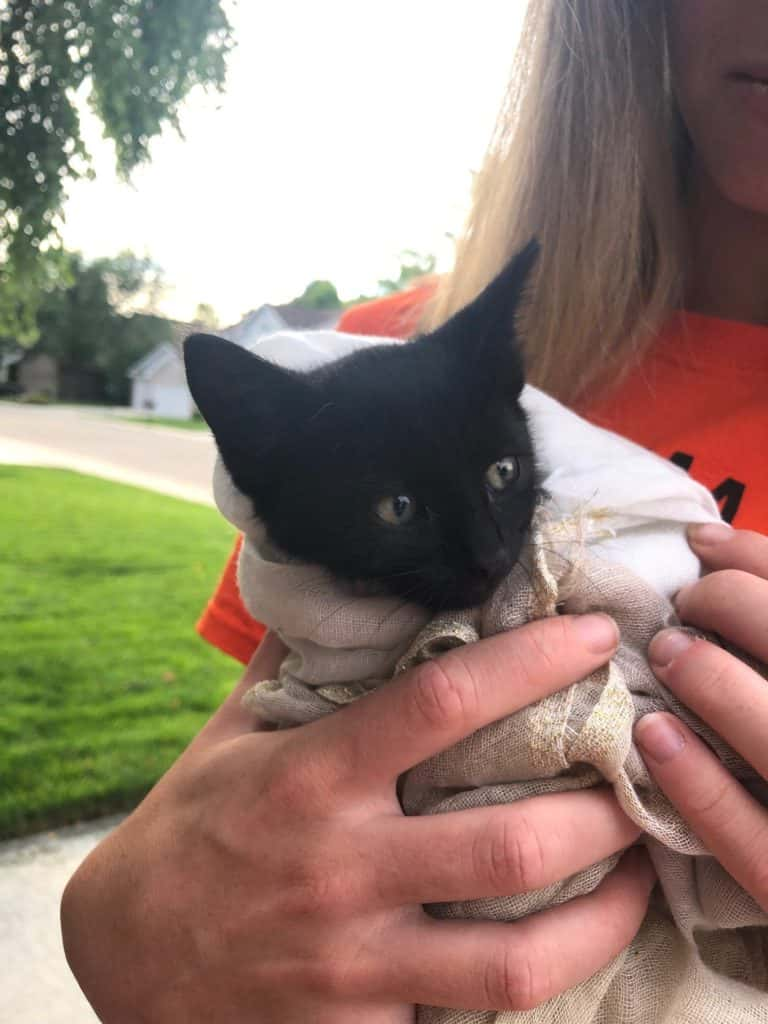 This kittens were semi-feral when we picked them up last week. We wrapped them up like little "purritos" to force them to accept our cuddles. We also pet them while they are eating. It's amazing how fast they turn in their feral cards.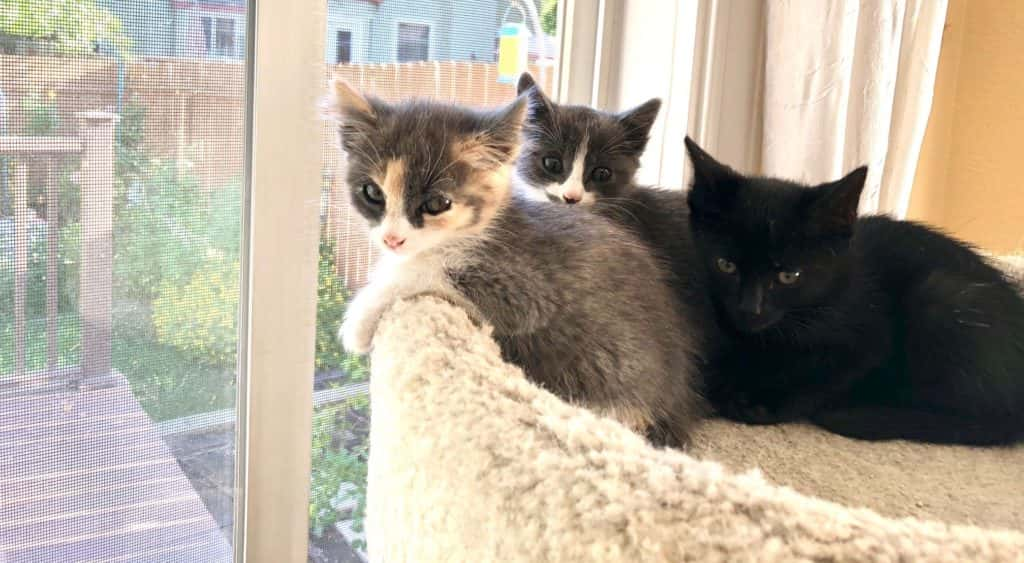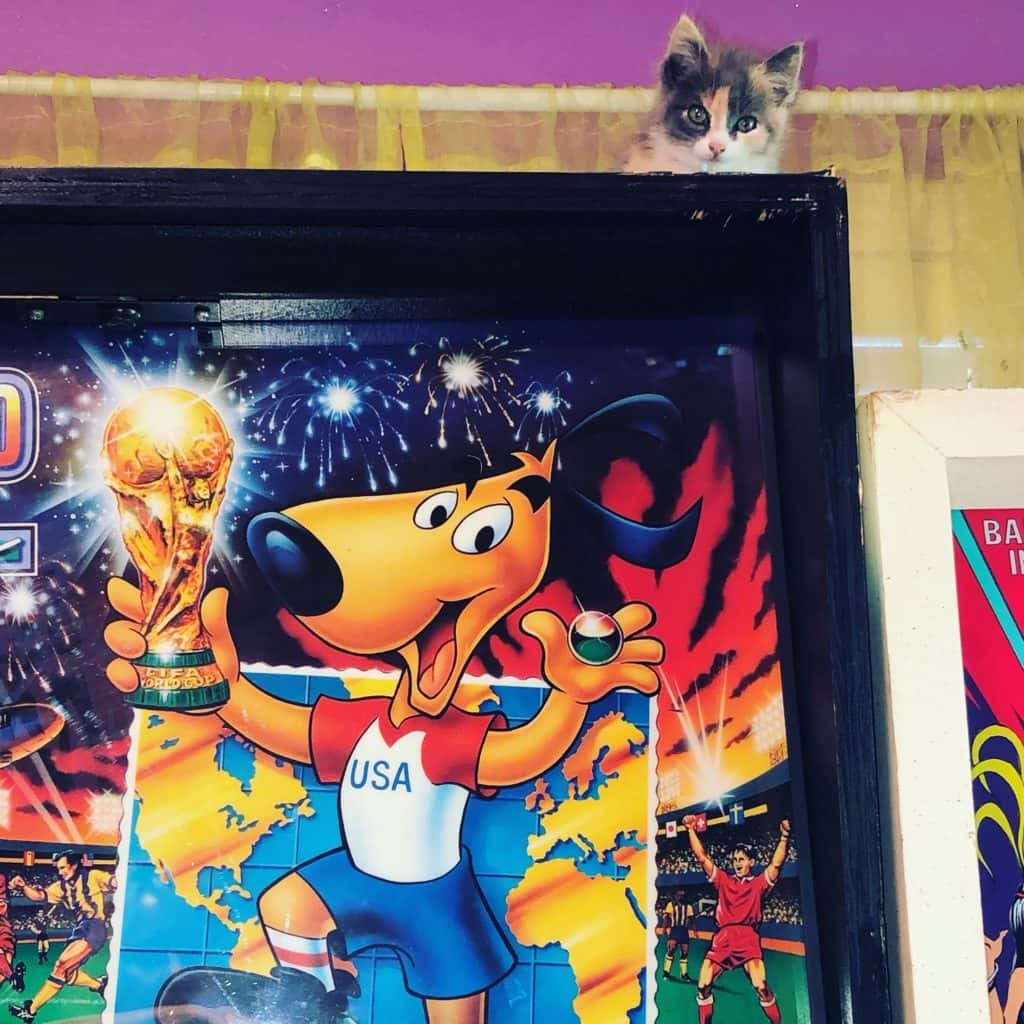 This one figured out to get use the curtains to get to the top of a pinball machine.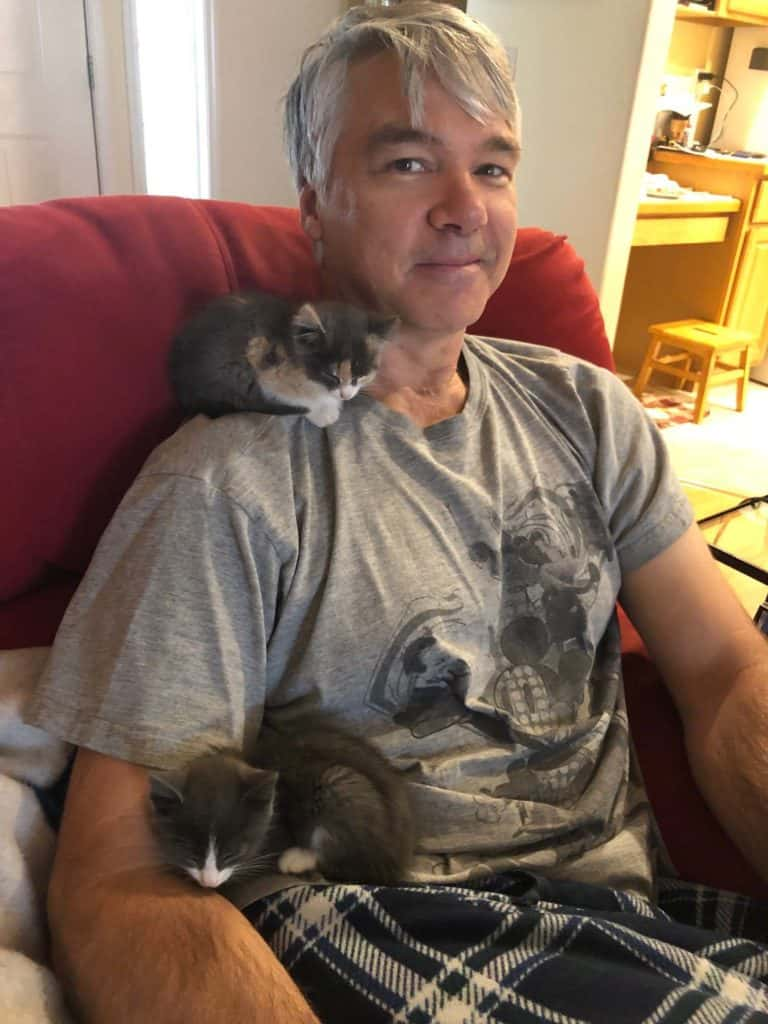 My husband Dwayne will love that I posted a photo of him in his pajamas. He was trapped by kittens for hours.
Look at this precious face below. The runt of the litter. We thought this one was a girl, but it's a boy. Super cuddly. His name is Dottie.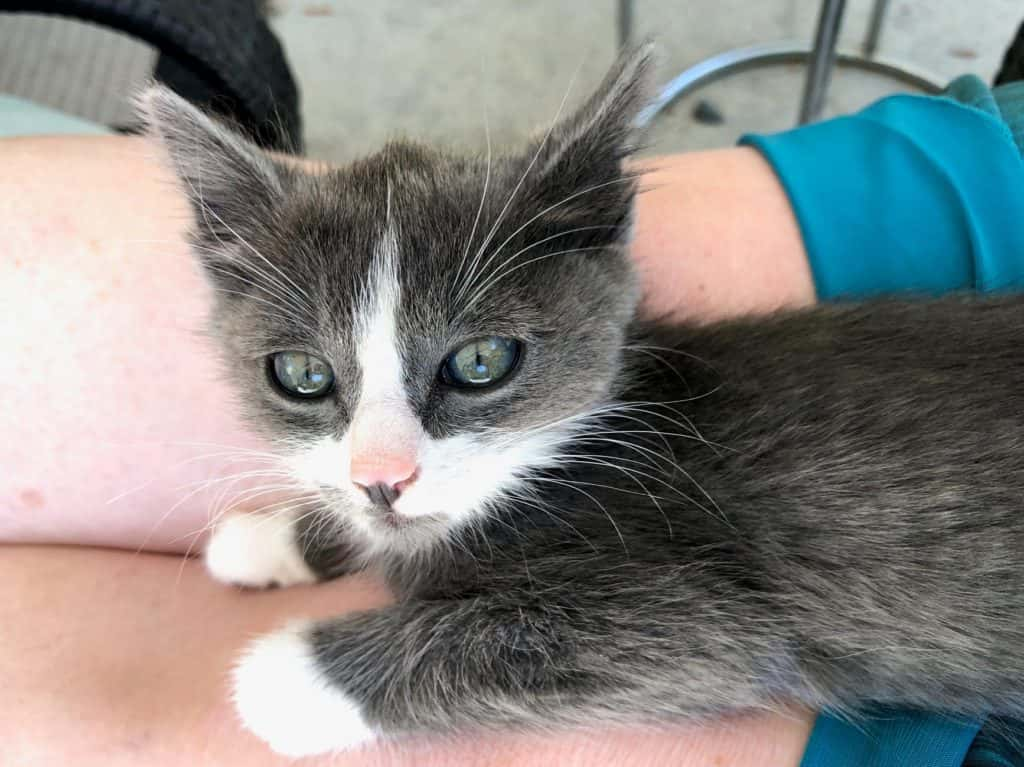 Kittens can be spayed/neutered when they reach two pounds. The black one is almost twice the size of the other two. He will be ready for adoption first.
~Debbie