Inspired by the social media posts about favorite books, original art and albums, I'm featuring one pinball machine at a time from my family's collection. Today, it's Skateball from the Bally company in 1980. All kinds of '80s vibes in the artwork on this machine.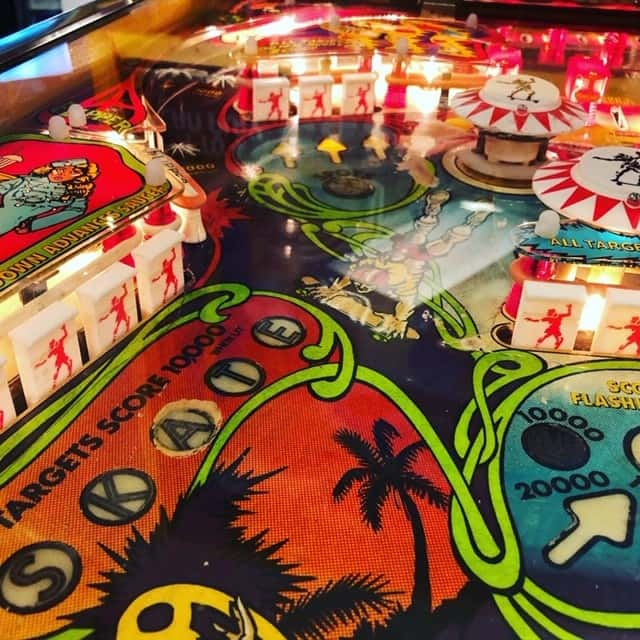 The "skate" theme isn't just skateboarding. It's roller skating, too. .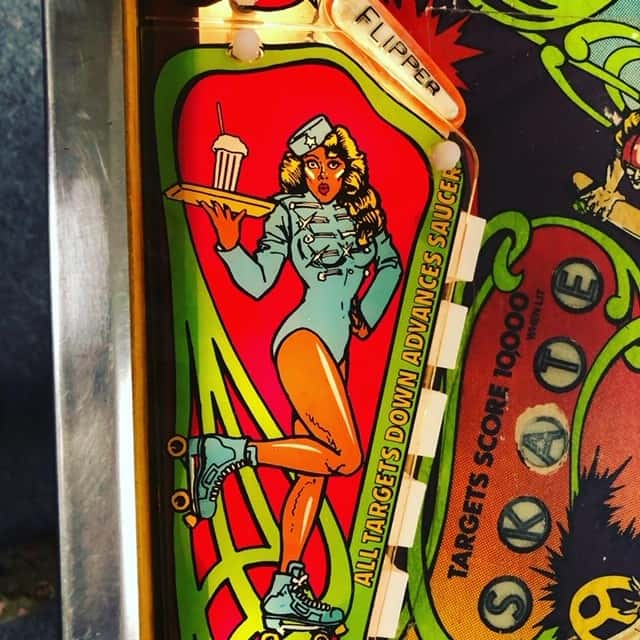 Two banks of drop targets and four flippers. One of them is a tiny flipper. We just picked this one up earlier this month. It needed a little TLC and now it's ready to play. It lives at our pinball clubhouse in Garden City.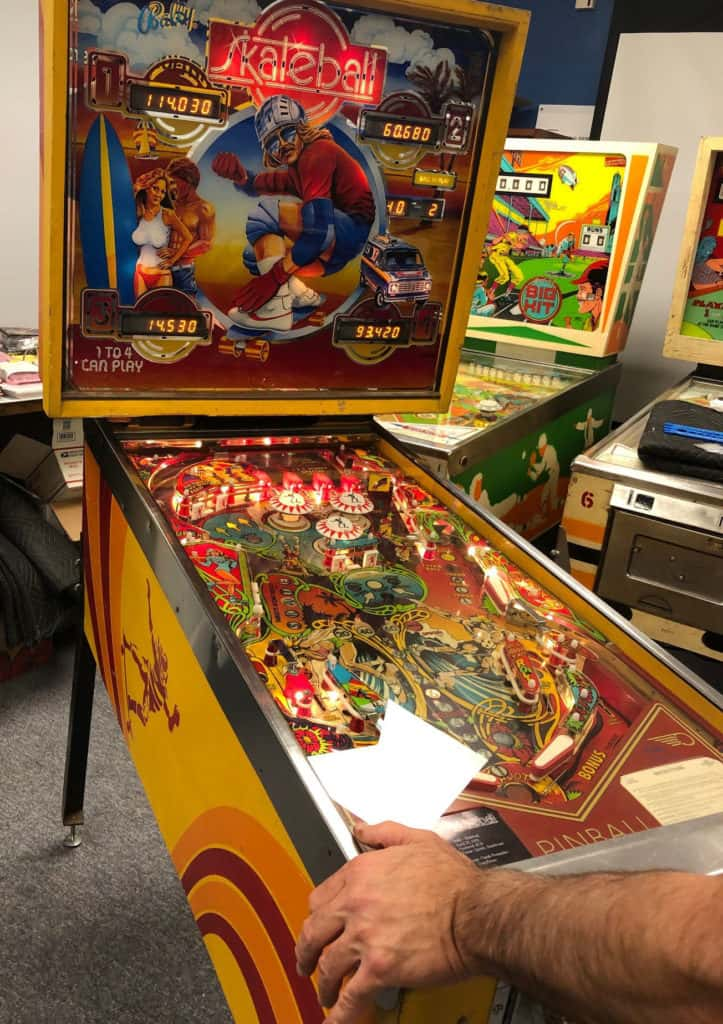 ~Debbie