Free 25-lb. boxes of fruits, vegetables, meat, milk and cheese are available today (June 25) in the Expo Idaho parking lot starting at 3 pm. These are for everyone as part of a federal program to purchase goods from producers and make sure people have nutritious food. You need a car or truck for the drive-thru. I visited the distribution at a YMCA this week. More about the program here.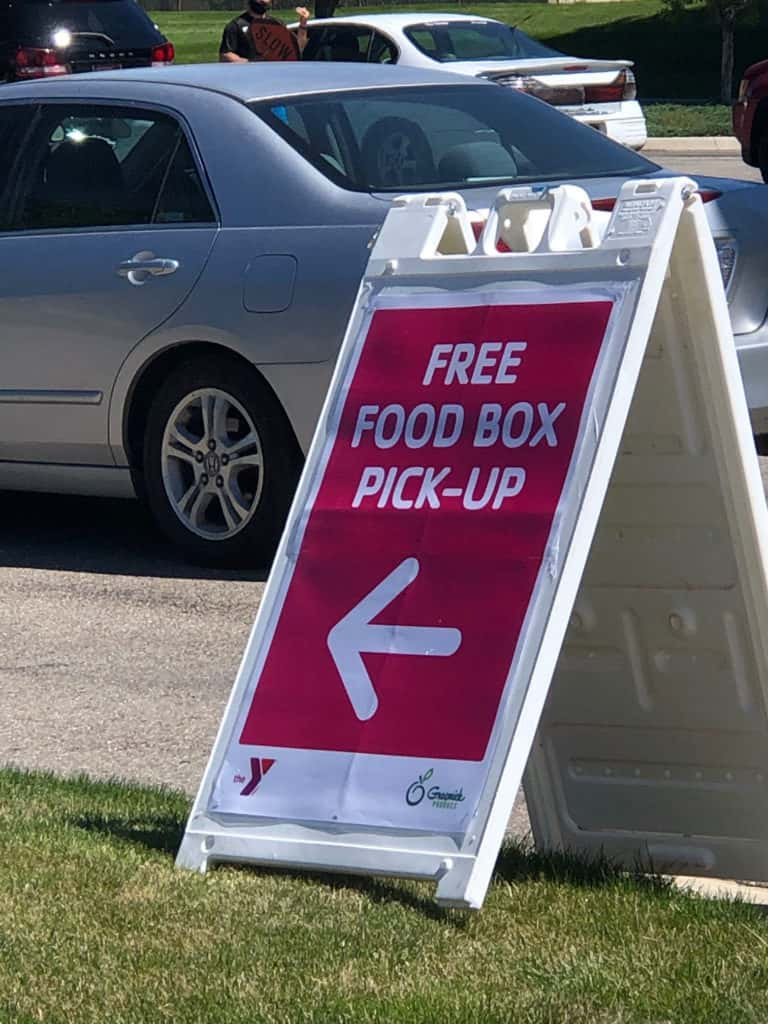 The food boxes have been distributed by employers, too.  The YMCA is distributing boxes every week.
My daughter and I went to the drive-thru Tuesday afternoon at the West Y at around 3:40. The distribution begins at 4 and I'm glad we got there early. We were assigned to the front of the third line of cars. The volunteers directing traffic said there were 275 boxes available. There is no paperwork and there are no questions. Just get in line.
When it was our turn, we pulled up to a table where volunteers asked if we wanted the box in the trunk or the backseat. They opened the door, popped it in and off we went.
There are two types of boxes at the distribution events. One is produce and the other is a mix. You don't get to choose. Here are examples of the contents.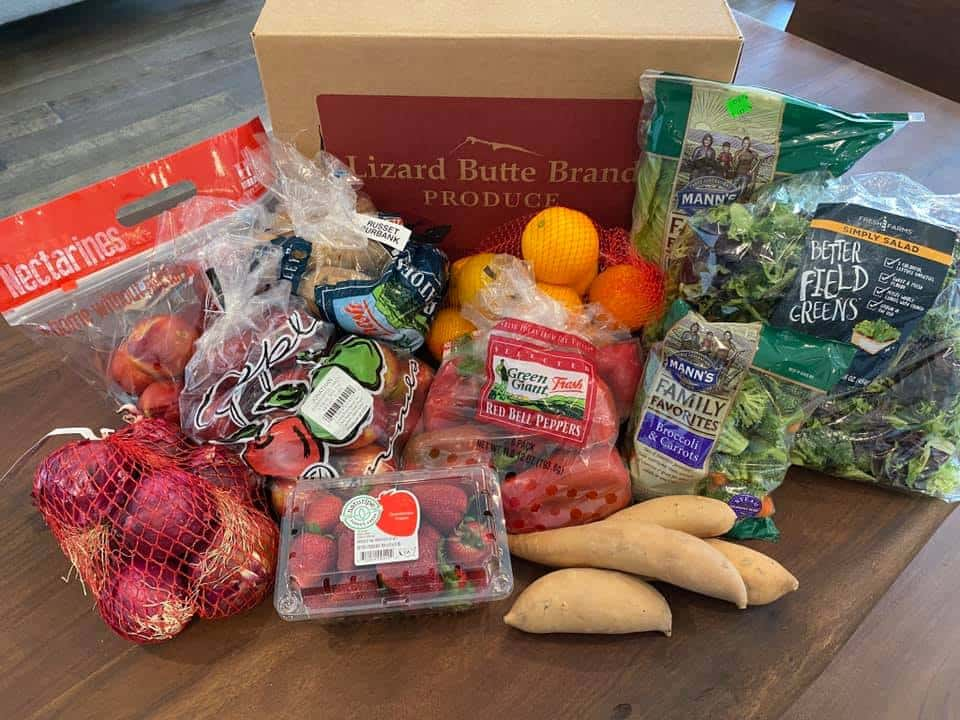 The one below is an example of the box loaded into our car. It's a lot of cheese!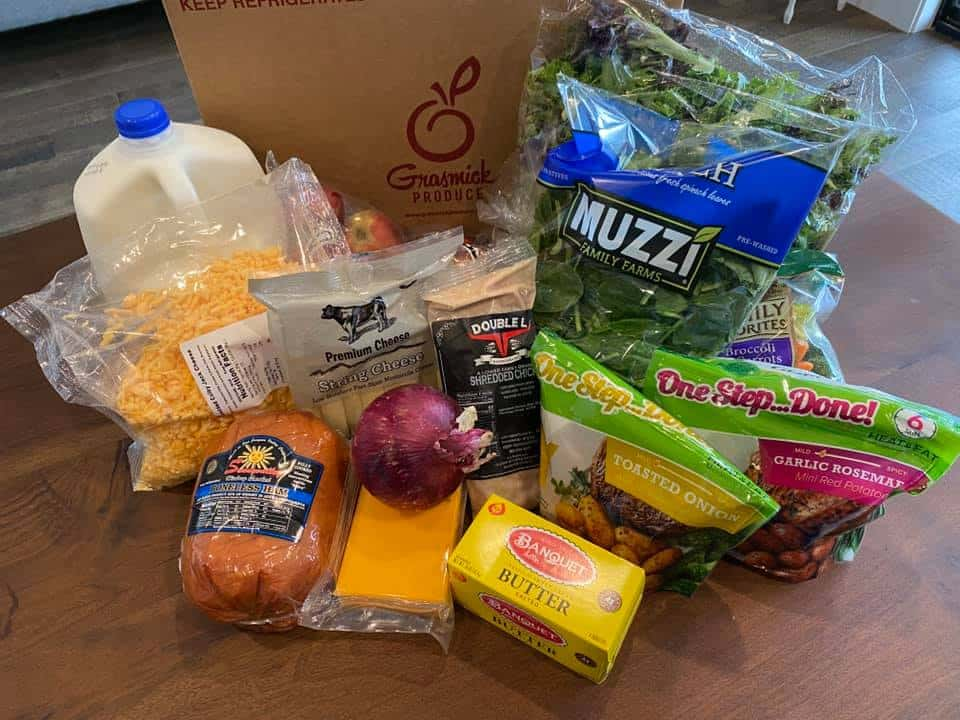 The boxes are available through June 30th at YMCA locations.
FOOD BOX PICK-UP SCHEDULE 
Caldwell High School (across from the Caldwell YMCA) 
Thursday, 4–6 pm June 25
Downtown Boise YMCA
Saturday, 9-11 am, June 27
Downtown Boise YMCA 
Monday, 4–6 pm June 29
West Boise YMCA 
Tuesday, 4–6 pm June 30
~Debbie