Inspired by the social media posts about favorite books, original art and albums, I am featuring one pinball machine at a time from my family's collection. Today it's Mr. & Mrs. PAC-MAN. A cute couple on the run from ghosts, and sometimes, turning the tables and eating the ghosts.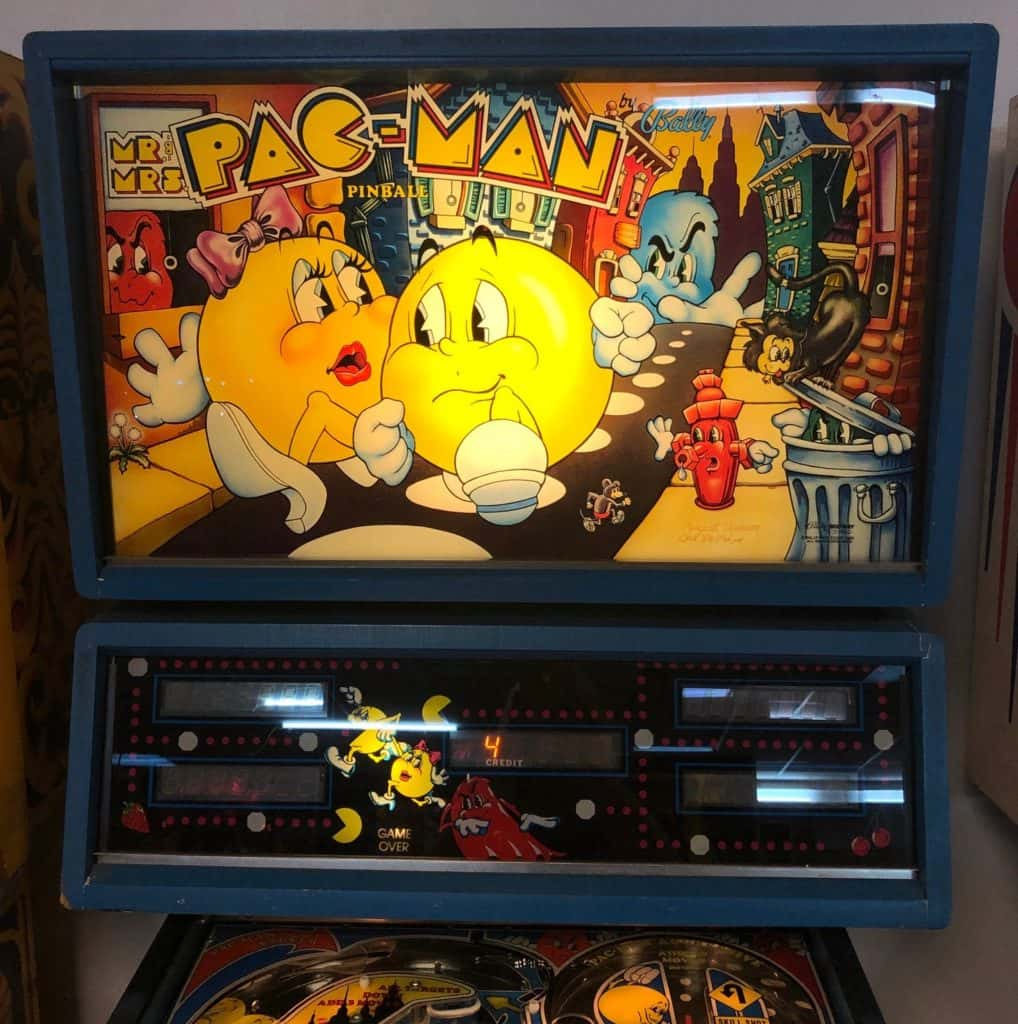 From the Bally Manufacturing company, yes the same one of slot machine fame, this game hit the arcades in 1982. There is a mini PAC-MAN game in the center of the play field. You earn access to play the grid. Either you're aggressive, meaning you try to catch the red dot, or in the other mode, you run from the red dot. You move position using the flippers.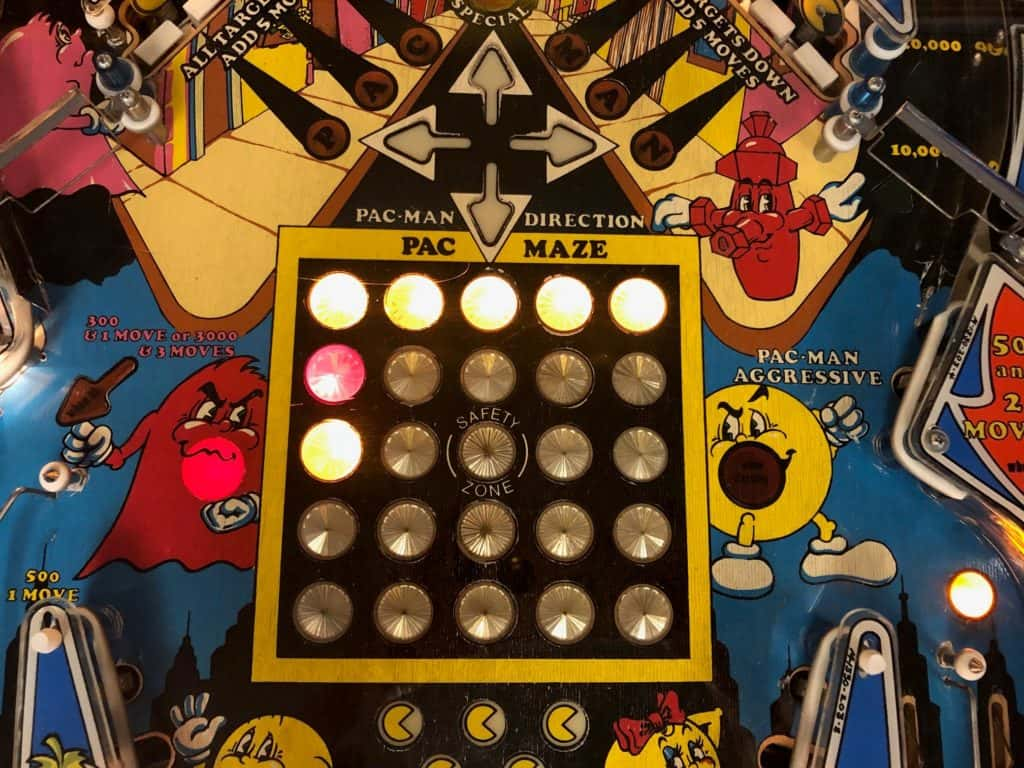 The sounds are straight from the arcade games.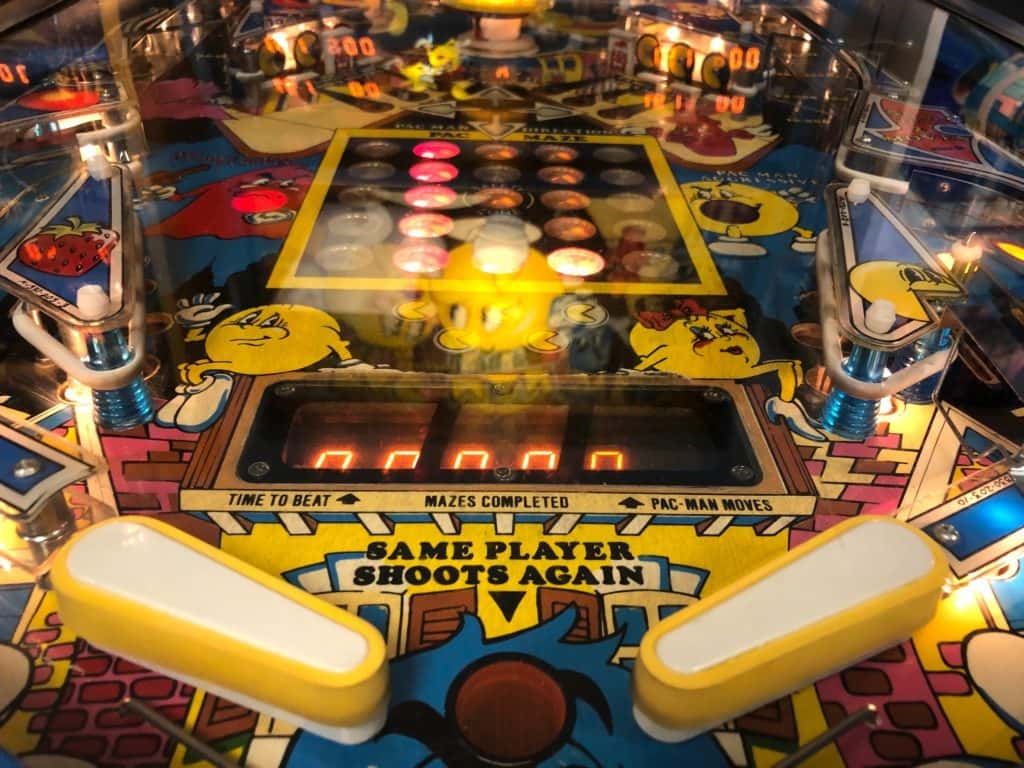 This machine is at our Ugly Gold Couch pinball clubhouse, a playable museum of 35 machines that is open to the public a couple of times per week. More info about that here.
~Debbie