Memorial Day Weekend and he Sandbar at the Riverside Hotel is open.
Barbacoa at Parkcenter reopening this weekend. Dining room by reservation only, or order for takeout.
Flying M Coffee in Boise is accepting online orders through a new portal at flyingmboise.com. Skip the line, pickup on the copper counter.
Music is back at Chandler's Restaurant. Make a reservation, no walk-ins because of limited seating. You can still order food to-go and steaks to grill at home.
Boise Bistro Market – Idaho's Ham Company has dining room service and parking lot pickup. Their famous potato salad is back on the menu.
Pastry Perfection on Glenwood seating available, along with take-out, curbside pickup and free delivery. Call to order.
Mazzah Mediterranean Grill Parkcenter and State Street locations are open for dining, takeout and delivery. Call, order online or use their app.
The Barrelhouse on Glenwood is open for dine-in and still offering takeout. Live music on weekends.
Capitol Cellars, (208) 344-9463, 110 S. 5th St., patio and in-house dining open, plus takeout.
Casa Mexico at Fairview & Five Mile. Dining room at 50% of capacity. Full menu available for curbside pickup, including lunch.
Epi's Basque Restaurant in Meridian open for dine-in reservations, or takeout. Call or text your order to 208-880-3109.
The Stuffed Olive Restaurant in Eagle has expanded takeout hours, patio and carry-out starting Monday (May 25). Dine-in starts June 1st.
Black Bear Diner on State Street – Dining room is open, meals to-go still available.
The Modern Hotel and Bar has takeout meals and drinks. Menu refreshed and posted every Thursday morning at TheModernBar.com.
St. Lawrence Gridiron, 705 W. Bannock St., dining room open and to-go orders still available at 10% off.
Alia's Coffeehouse in Downtown Boise is reopening May 25th – ready with bagels and coffee, and delightful cardamom lattes.
And now for the advice from Dr. Potato from the Idaho Potato Commission website.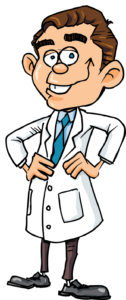 Someone wanted to know if it was OK to eat mashed potatoes that had been left out overnight. The Dr. says "no." Read more on the reasons why.
~Debbie