A sampling of food and drink notes from my River Morning reports this week.
Chandlers is celebrating all moms by giving back to the community. Chandlers will be providing 75 dinners to the residents of Boise City Light, a local shelter for women and children. Chandler staff is donating all tips collected on the Mother's Day takeout dinners to be given to the Women's and Children's Alliance. They are selling curbside pickup meals and a butcher box for cooking meat and sides at home.
The Basque Market has reopened for retail walk-ins. Open noon to 5, get a bottle of wine, chorizo or manchego cheese. Open weekly, Wednesday to Sunday.
The Riverside Hotel is offering Mother's Day Brunch to-go. $35 per person. Order by 5 tonight (Fri.).
Cobby's Sandwich Shop is selling a Pandemic Picnic and Pints deal.
Hook & Reel Cajun Seafood & Bar in Meridian offering takeout and delivery. Special deals for National Shrimp Day, on May 10th.
Mad Swede Brewing will bring beer to you. Or get curbside service. The new Peregrine Pilsner benefits the World Center for Birds of Prey. And they have IDEAS for fun at home. Check out Beer Can Hockey.
The Crescent "No Lawyers" Bar & Grill says they will be ready to open as soon as the city says they can open. And they're hiring.
At Rice Asian Cuisine in Eagle you can get a bottle of their lemon basil martinis to go for 17 dollars. Call to order or order online.
The Modern Hotel and Bar is rolling out takeout service. Call them to order food and drinks.
Goody's Ice Cream Shop in Hyde park is open 10 am-10 pm every day.
Tupelo Honey is offering a take-and-bake meal for Mother's Day that includes free banana pudding, when you use the code FREETHEBANANAS
Mother's Day Brunch Pack from BACON.
The Stuffed Olive Restaurant in Eagle is doing takeout with generous servings. Call them direct to order.
Boise Bistro Market: Idaho's Ham Company taking Mother's Day pickup orders. Their drive-thru is open for breakfast and lunch.
Big City Coffee in the Linen District is doing a Saturday bake sale. Order online, some food will be available for pickup without pre-order. Cherry shortbread is back on the menu.
Barbarian Brewing's new releases: Sunliner hazy pale ale, Sunliner is the name of a motel on Chinden. And Fruity Pebbles breakfast stout is back. Order online for curbside pickup or delivery.
And now for the cowlarami. Er, aren't these fingersteaks? I mean, look at the recipe here.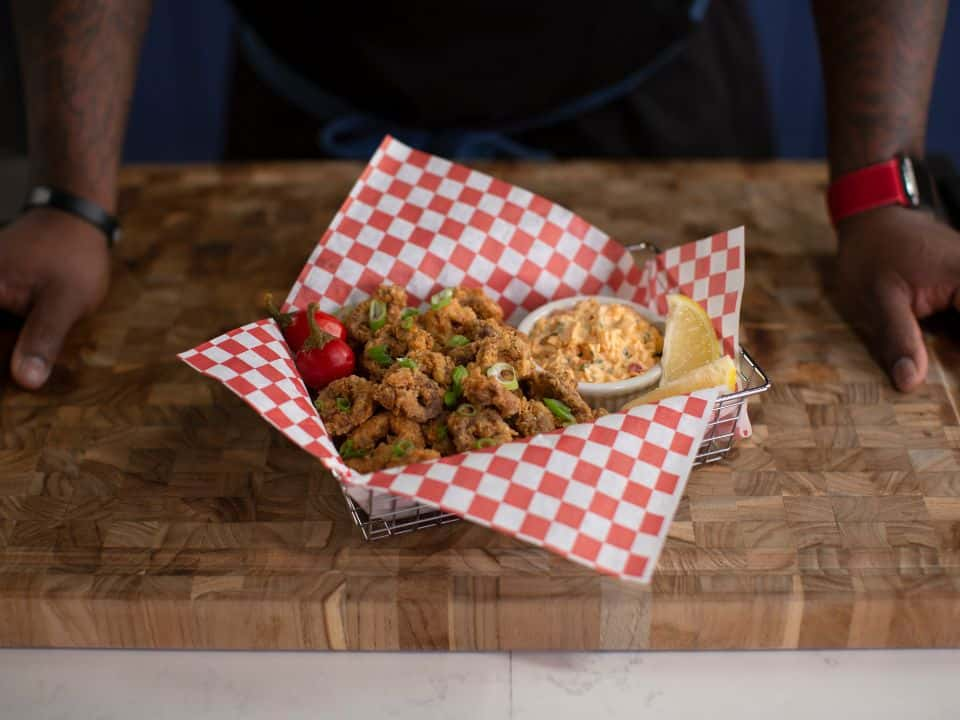 (from the Beef, It's What's for Dinner website)
Please let me know about local foodie news. I like home cooking and recipe-sharing, too. deb@riverboise.com