Idaho State Senator Cherie Buckner-Webb helped spearhead this idea of searching the community for much-needed personal protective equipment. Donations will be made available to healthcare providers.
You might have a box of unopened N95 masks, or regular medical masks (I have medical masks that were given to me when I was visiting my father in ICU earlier this year).
Nail salon workers, tattooists, construction might also have some of these supplies. Donate at a drive-through this Saturday, noon to 4 in the Albertsons Stadium east parking lot.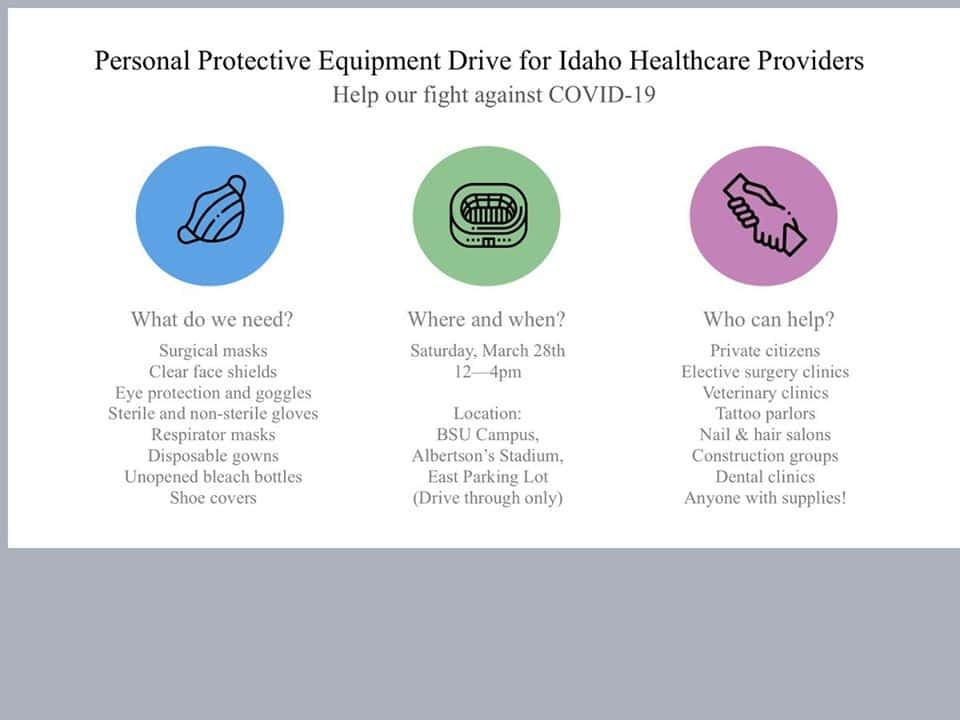 ~Debbie