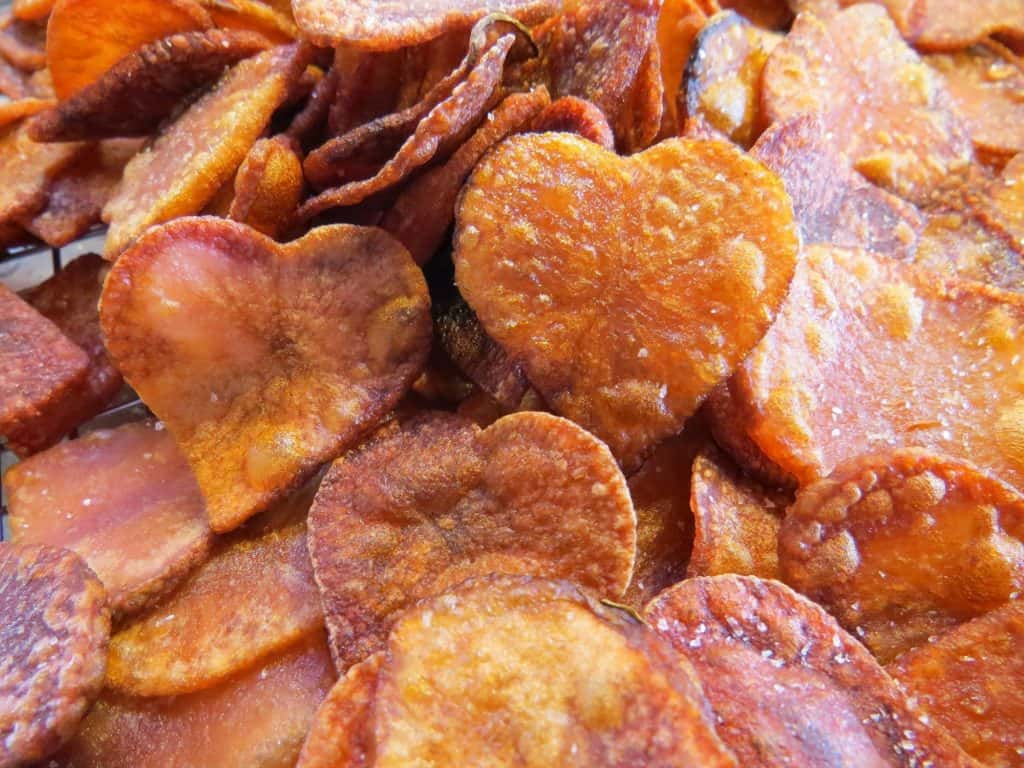 Credit: Idaho Potato Commission and food blogger Erika Penzer Kerekes
Pink-tinted, heart-shaped potato chips. Not available in stores, make these at home. The magic ingredient is beets. Get the recipe here, from the Idaho Potato Commission.
Happy Birthday to Awakenings Coffee House on Overland near Five Mile in Boise. Four years of serving up excellent drinks. Half-price coffee Saturday, raffles and make a donation to Safe Place Ministries – the featured non-profit this month.
On my eating to-do list. Grilled artichoke salad from Flatbread Pizza.
Chandlers in Boise has added pork belly steamed buns to the social hour menu, available from 4 to 6 pm on weekdays.
The Original Sunrise Cafes are serving bubble waffles? And serving them as giant breakfast sandwiches. Cheddar cheese bubble waffles with scrambled eggs, bacon, avocado, fried tomatoes, garlic aioli and spinach.
Charcuterie breakfast boards are a thing now. Look at this beautiful pancake feast idea. How to put it together from The Baker Mama.
A lazy listicle from The Daily Meal about the "iconic drink in every state." Potato vodka soda for Idaho. Or, was it for Iowa? And have you ever had a potato vodka soda or seen it featured at a local restaurant?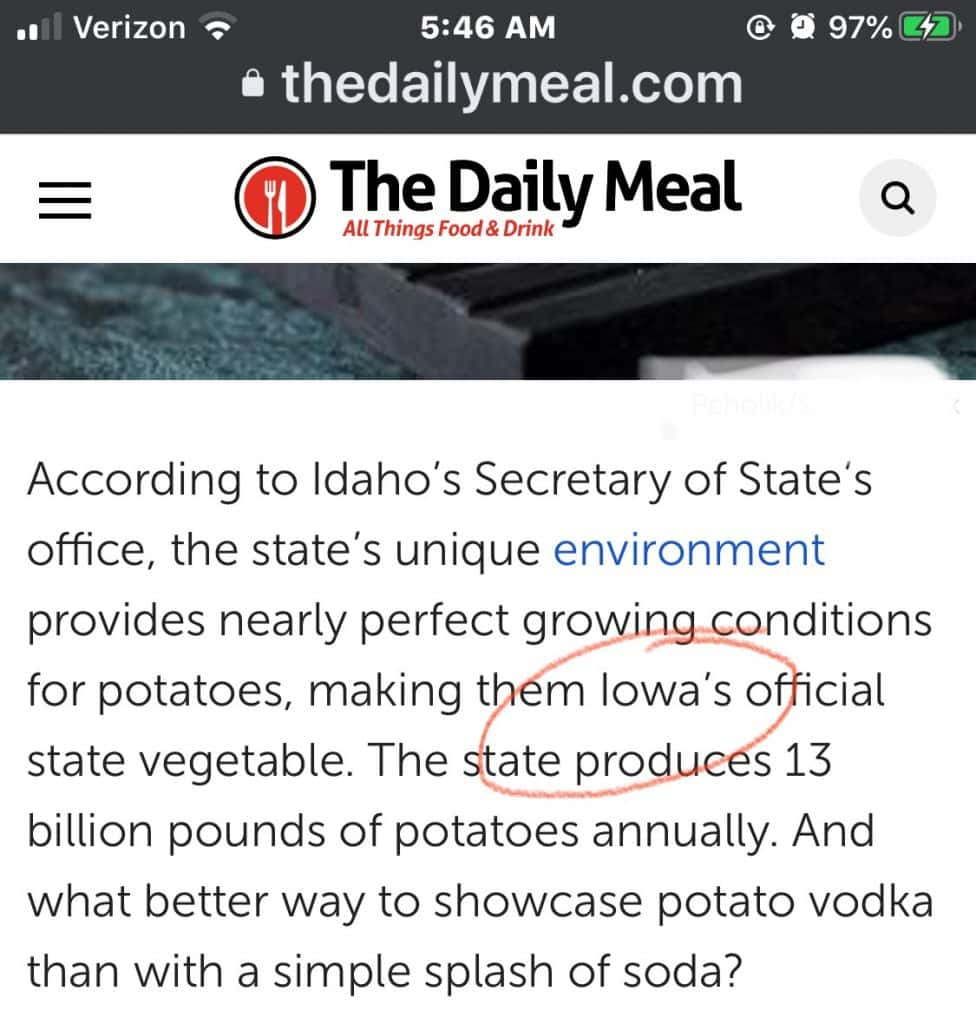 Cheers!
~Debbie       Email food tips: deb@riverboise.com