So, for about ten years, I've had this chicken purse….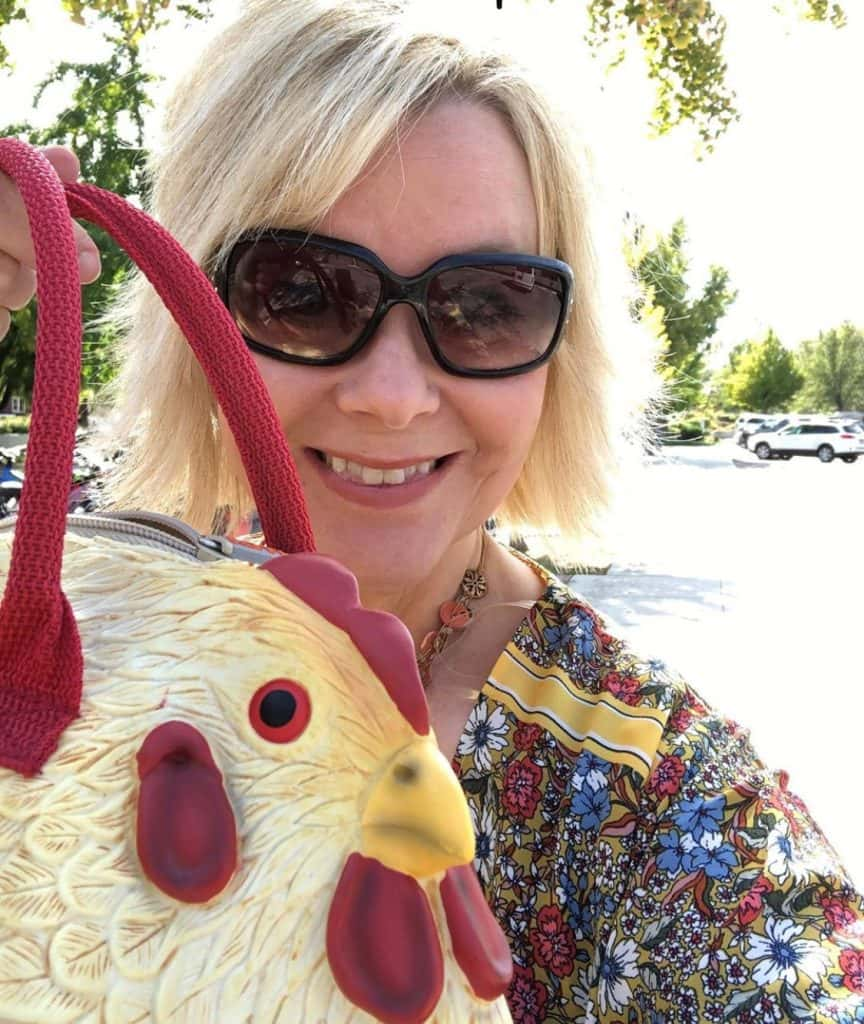 My mom saw it while shopping on Bainbridge Island in Washington and knew I just needed to have it. She was right. I take it to tea parties.
Well, it's become Insta-famous. A whole Instagram account dedicated to the chicken purse.
View this post on Instagram
Delish.com wrote an article about the purse this week. Read that here.
And this super fan who got a tattoo of the purse.
You can purchase it at Amazon.
~Debbie