While dropping a giant potato has become a tradition in Boise, my family has been doing a home potato drop before potato dropping was cool. We decorate them first. I like glitter. I used glitter blast spray and sprinkled glitter on potatoes yesterday so they'd be ready for tonight.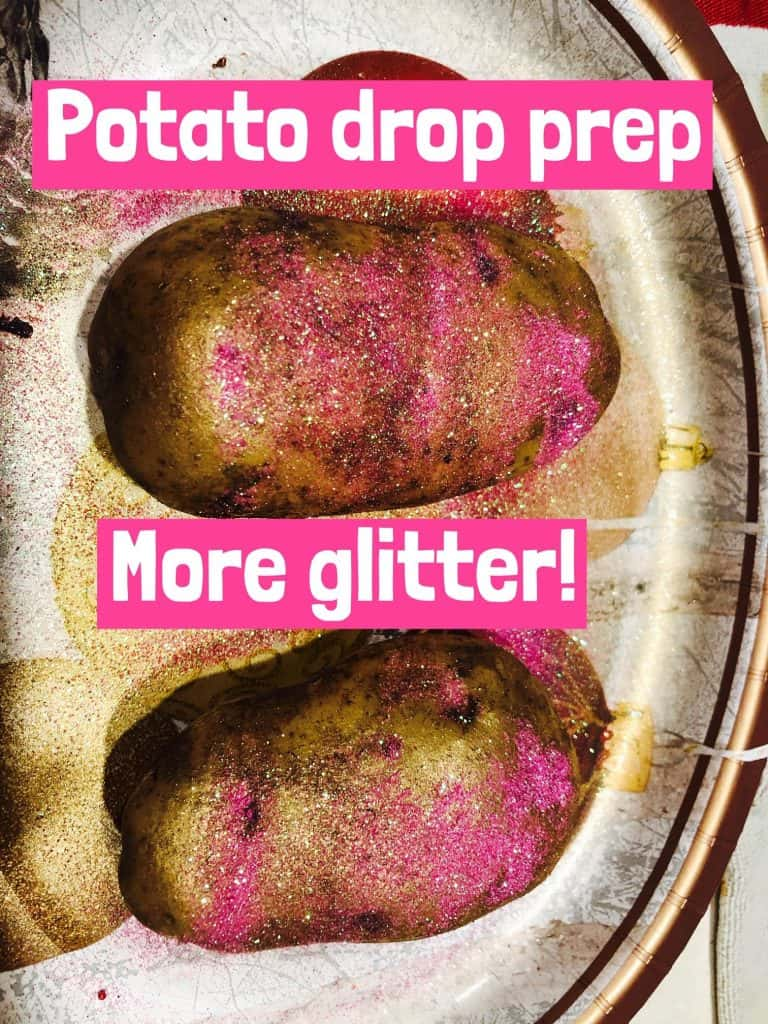 Friends and neighbors who join us for the drop each year add messages and art to their spuds.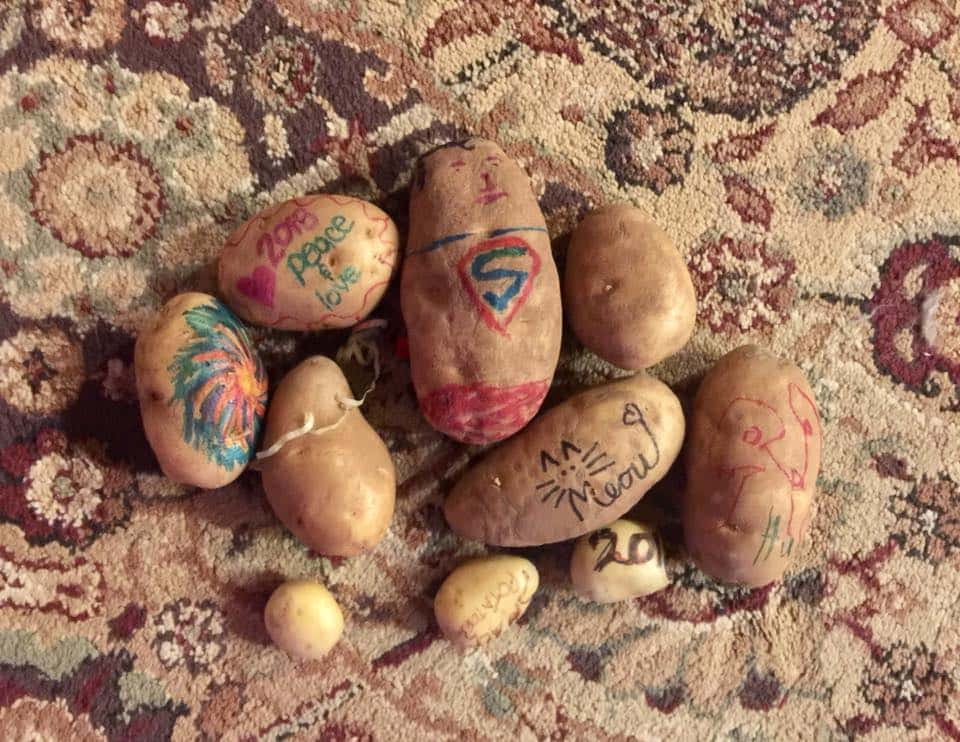 We count down to midnight and throw them on the ground, accompanied by popper streamers. Happy New Year!
~Debbie