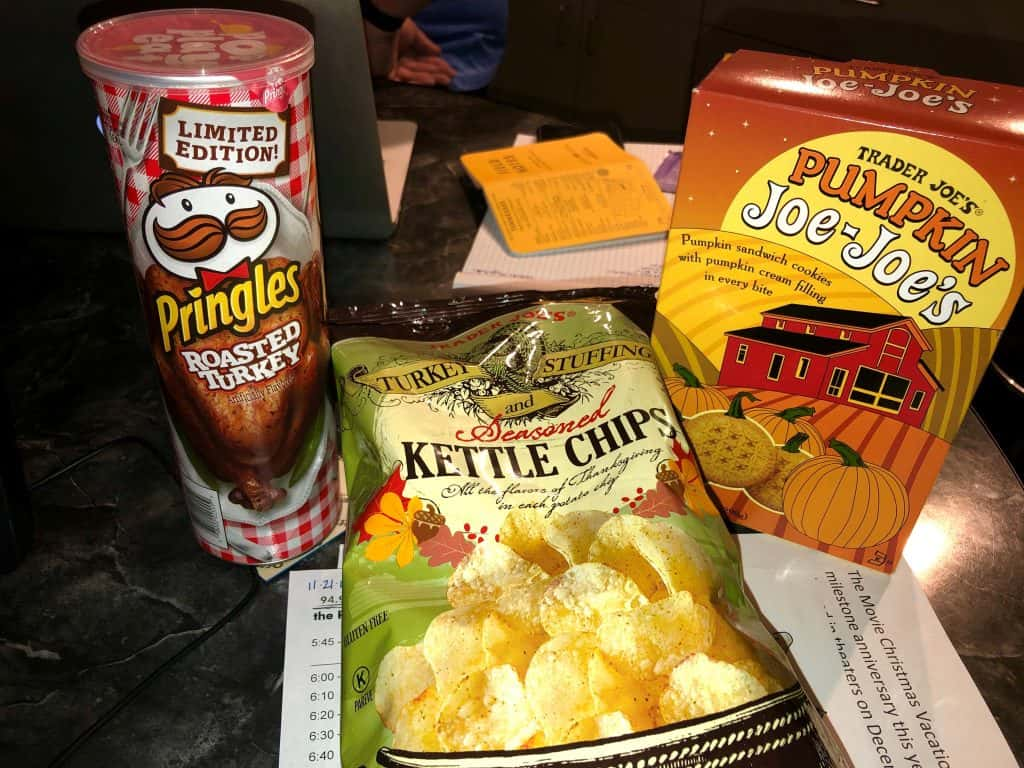 Tim Johnstone and I had a River Mornings Friendsgiving celebration this morning. First, the good. The Turkey and Stuffing Kettle Chips from Trader Joe's are delicious. I have never tasted sage on a chip and it's a winner. The pumpkin cookies are perfect.
Hey, Pringles. What the heck? The Roasted Turkey crisps taste like a blast of salt with something kind of gummy in there. Even when I close my eyes, I can't imagine roasted turkey.
Feel free to fight me on that.
Happy Friendsgiving River Friends!
~Debbie