Want one of our session guitars? Signed by artists and groups that have performed in the Blue Moon Listener Lounge.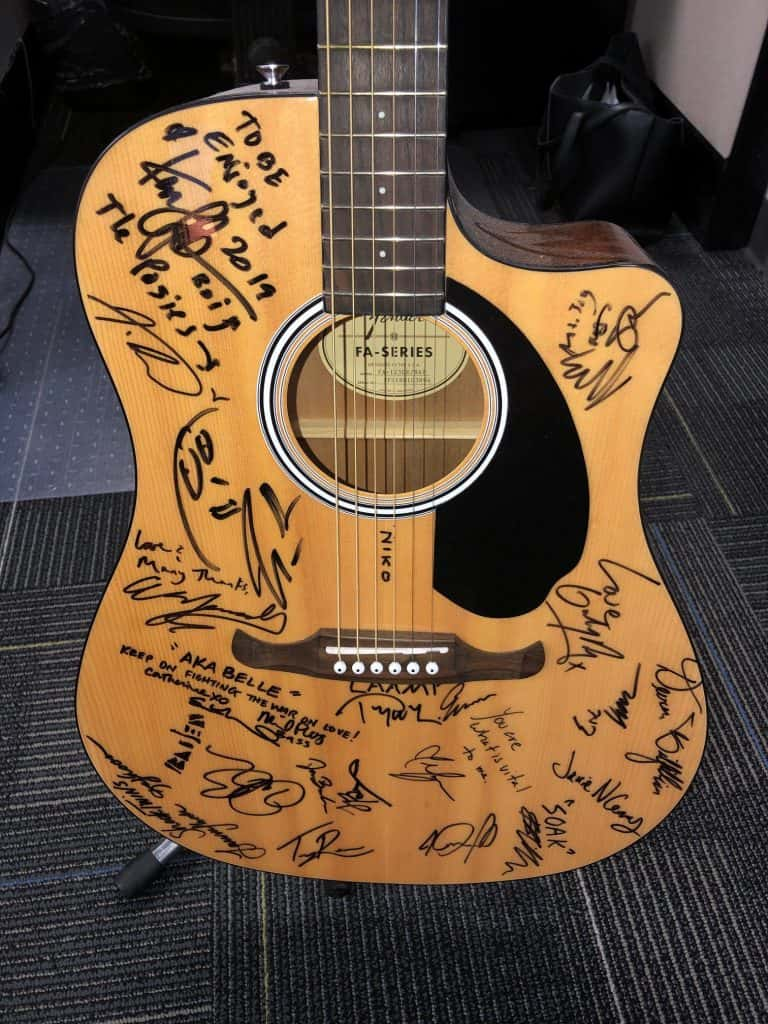 Bid on it in the silent auction at Hope: An Evening for Mental Health with Spoon December 5th at the Knitting Factory.
Oh, and here's another autographed guitar that will be available. From the Black Keys.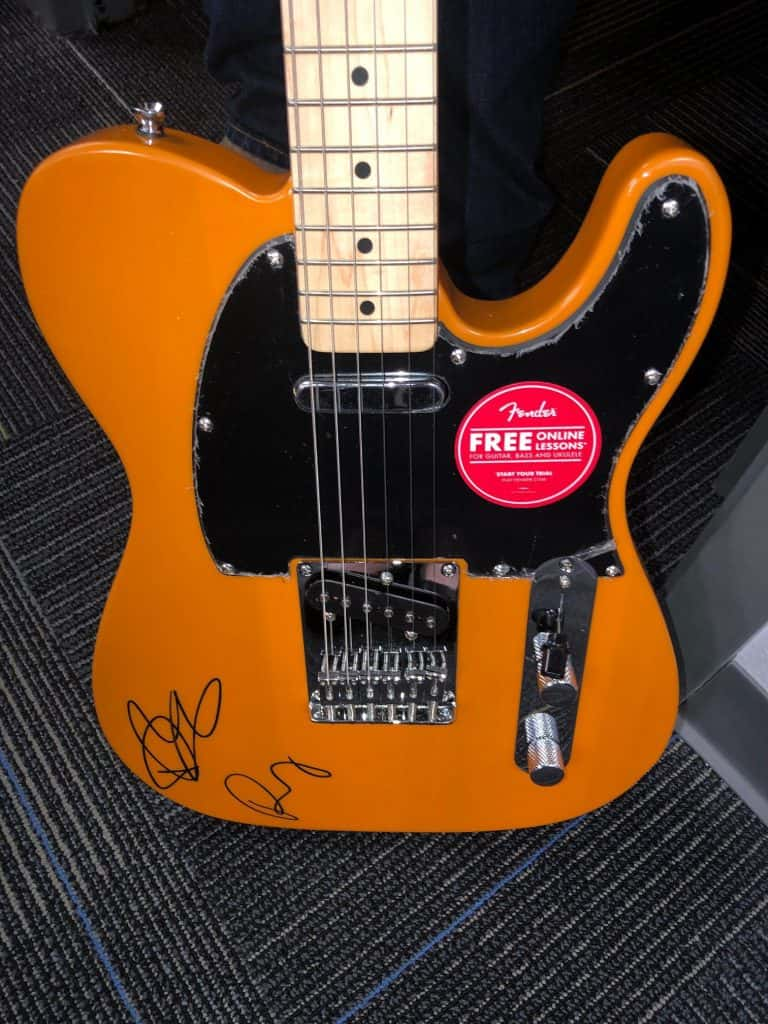 Sleater-Kinney guitar.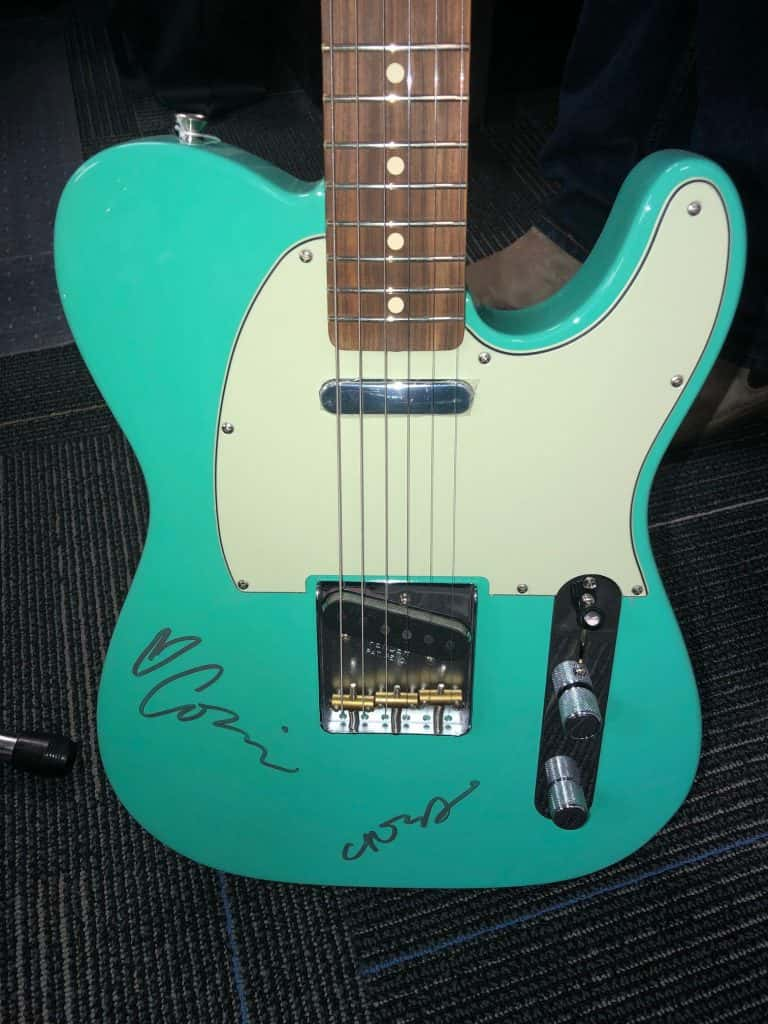 The Spoon concert is a benefit for The Speedy Foundation, promoting improved mental health and preventing suicide.
Suicide Prevention Hotline: 1-800-273-TALK (8255).
Or text, Hello, to 741741
~Debbie