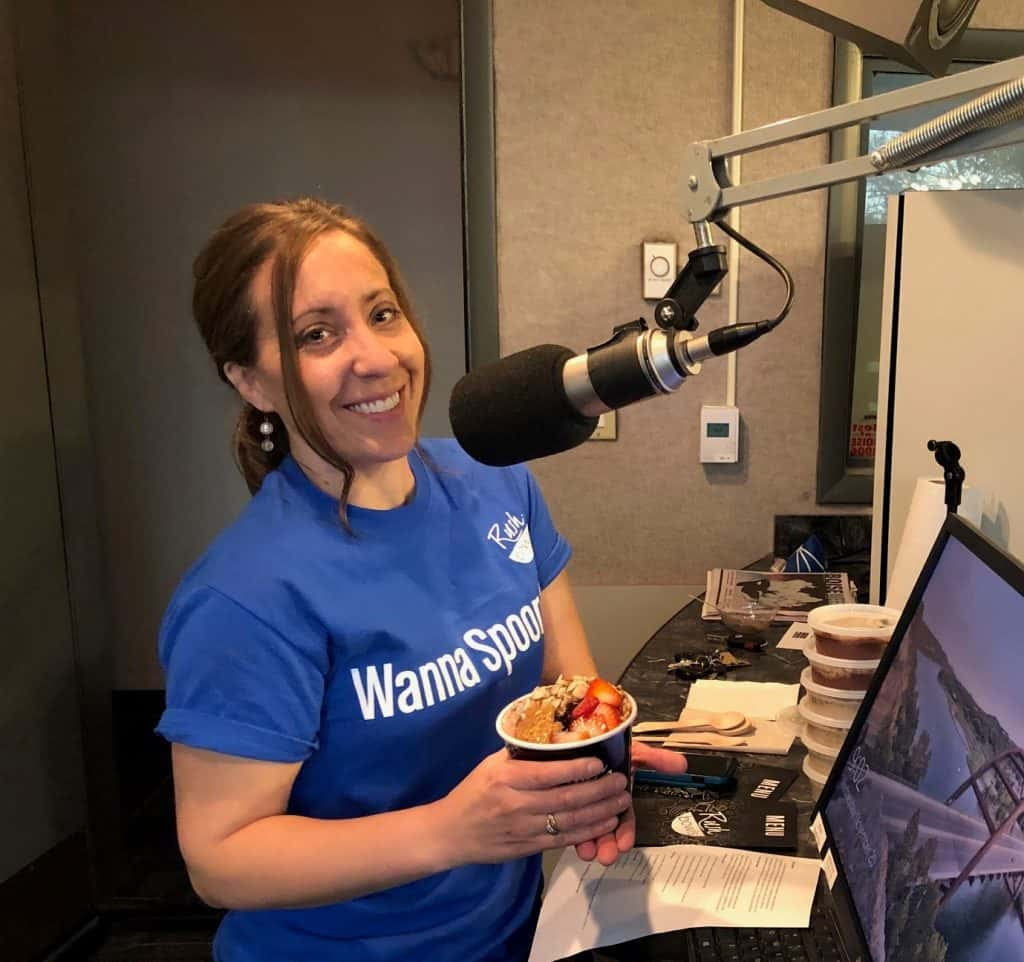 Isn't her shirt the cutest, "Wanna Spoon?" Heidi Myers owns Rush Bowls, a new restaurant in the marketplace at 17th and State in Boise. She's holding one of the "Comfort Bowls," filled with house-made peanut butter and jelly, fruit, frozen yogurt and organic granola.
Here was my breakfast: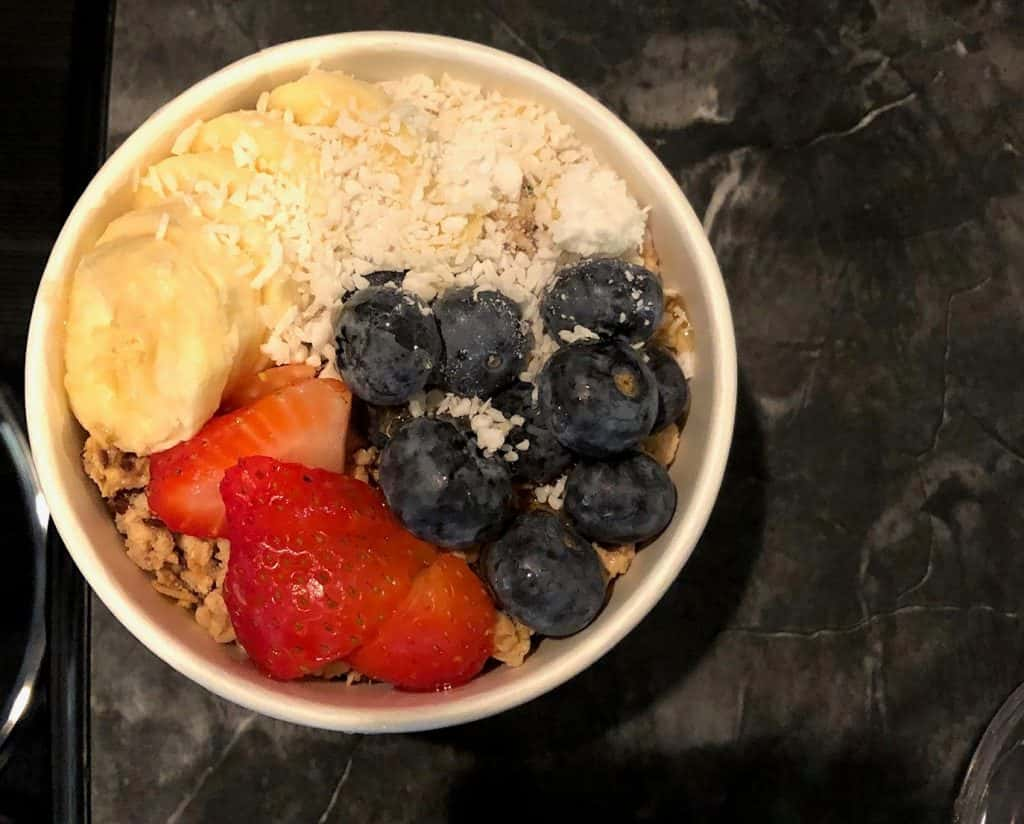 Shredded coconut, berries, bananas on a mixture of nutrient-dense fruits and honey. I said there was no way I could eat all of that and I ate all of that.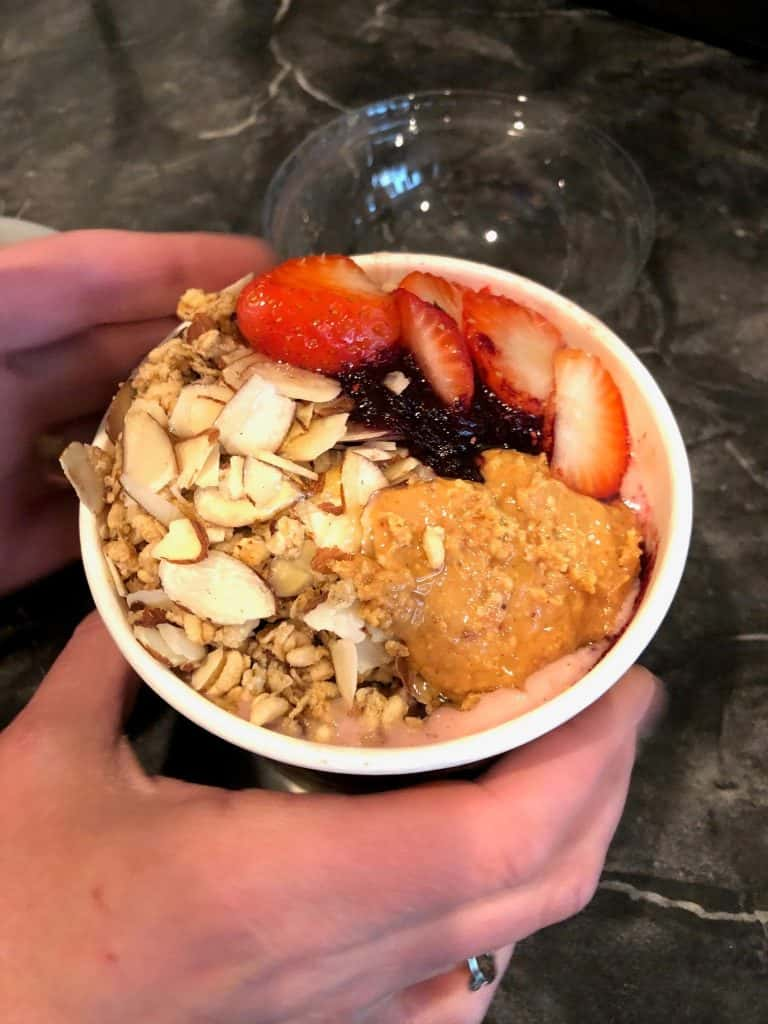 A closer look at the Peanut Butter and Jelly Bowl.  A complete meal nutritionally. Up to 40 grams of protein and up to 5 servings of fruits and vegetables.
Bowls just for kids, too, and bowls for dogs topped with a Milk Bone.
Please join us for the grand opening party Saturday, November 23, noon to 2. Rochelle will be there, along with BOGO specials.
Oh, and Rush Bowls serves smoothies, too.
View this post on Instagram
~Debbie