A look back at some of the food stories in my River Mornings reports this week. Let's start with Oreo cookies. Two new varieties.
Yum. Look at this "cookie" drink from Amsterdam Lounge in Boise.
The bad news this week? I tried to get a package of Turducken Pringles chips online Thursday. I wasn't alone. Their website crashed. I kept trying but never made it through.
Cheese balls that are blue? Flavor is cotton candy. Find those at Big Lots.
Cheetos is messing around with flavors in Japan. Chicken tender and chicken BBQ kebob versions. Stateside, the Cheetos Snowflakes white cheddar packs are back.
Cinnabon is selling a rolled pancakes kit in stores. Pancake mix with a cinnamon roll flavor, and a packet of frosting to use when rolling them up.
Hot Pockets sweet editions are new. Cinnamon roll or apple cinnamon.
Costco is selling tubs of brownie batter. Not the ready-to-cook kind, the ready-to-eat-out-of-the-container kind.
From the Boise Bench Dwellers group on Facebook, a question about where to purchase trotters in Boise? Trotters? Here's the explanation. Spoiler alert: they're not shoes or a medical condition.
Look for a new type of lemon in stores soon called Wonderful. The lemons are seedless. The lemons were bred to be without seeds.
Popeye's chicken sandwich update. Still not available in Boise or Meridian. "sometime mid-month" is all we know.
A burger joint in Bangkok, Thailand, called Chris Steaks and Burgers has a burger challenge on the menu. It's a 13-pound hamburger patty stacked with fried onion rings, bacon and mayo. Three customers have ordered it and ate it all. In nine minutes or less. Those who do win $330. Although, they have to pay for the burger whether they eat it all or not. $83. It makes the Big Jud's challenge here in the Treasure Valley look easy.
And my quest for fresh waffle fries found success at the Rake Up Boise supply pick-up party. A food truck called Fusion Frites was there with fresh-cut waffle fries. More about their offerings and methods later. Here are their "dessert" waffle fries my kiddo and I shared.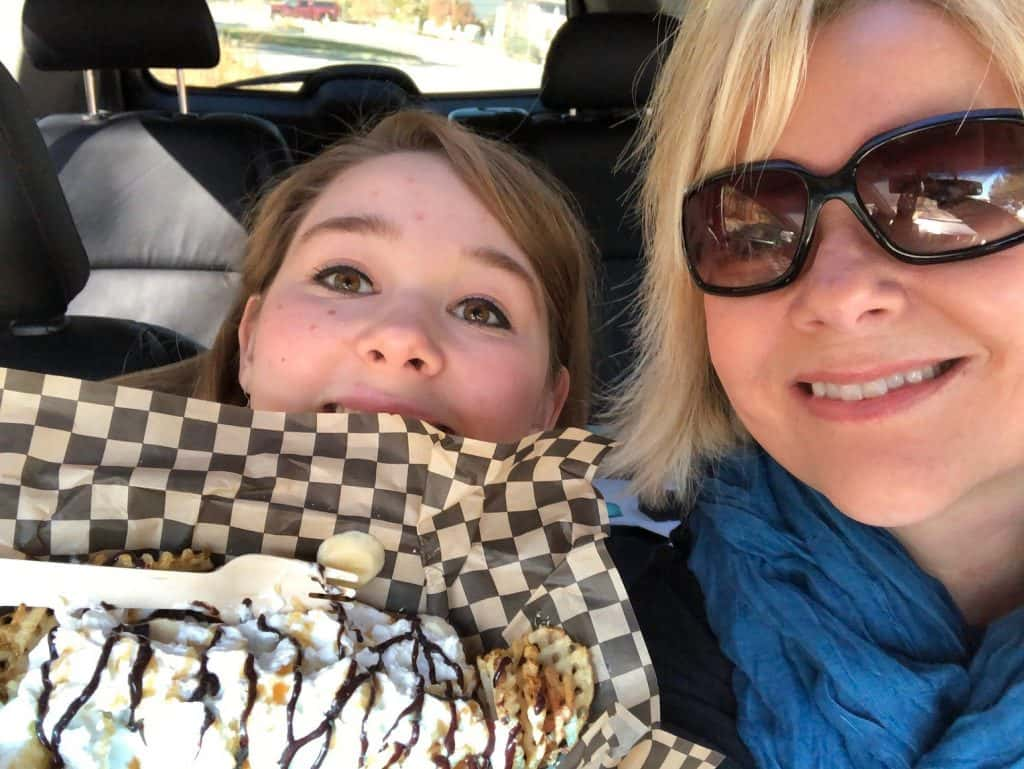 Whipped cream, salted caramel sauce and sliced bananas. Oh my. Find out where the truck is next by following them on Instagram.
Send me local foodie tips! deb@riverboise.com, text: 208-287-2949, message or @me on Facebook, Instagram or Twitter.
~Debbie