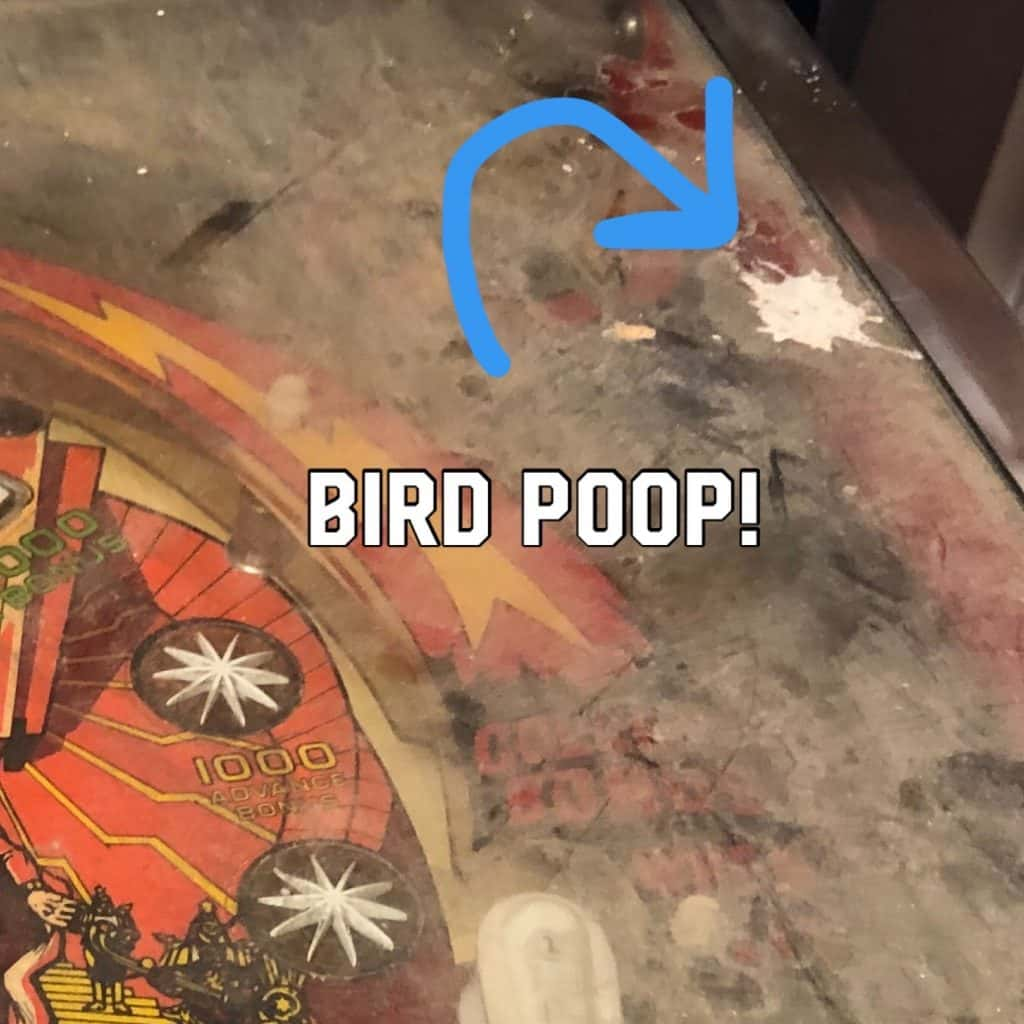 A glimpse into the glamorous pinball life. We love to rescue machines that need love. Here's the latest example: Flash Gordon. A 1981 Bally company game. The second game ever produced with "speech." This might be the only one with bird poop on it.
This pinball machine lived on a porch until it found a nice and cozy home at our Ugly Gold Couch private pinball clubhouse. It will be cleaned up and repaired and we'll all have fun playing it.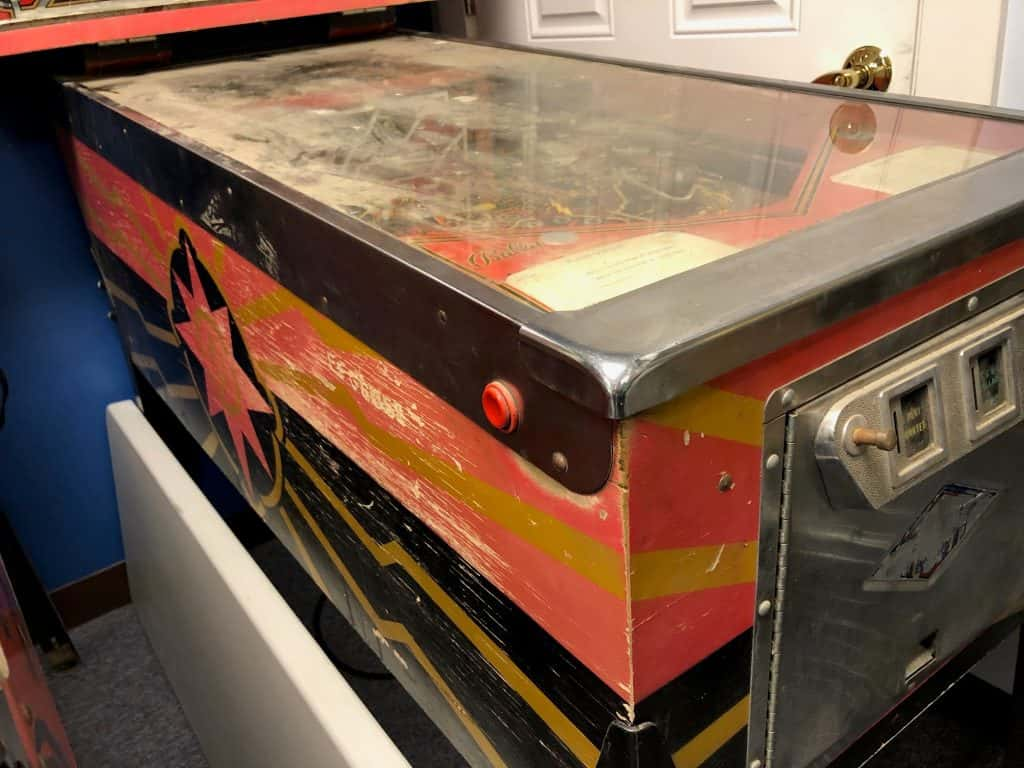 The cracked paint is evidence of exposure to the elements. The fading, too.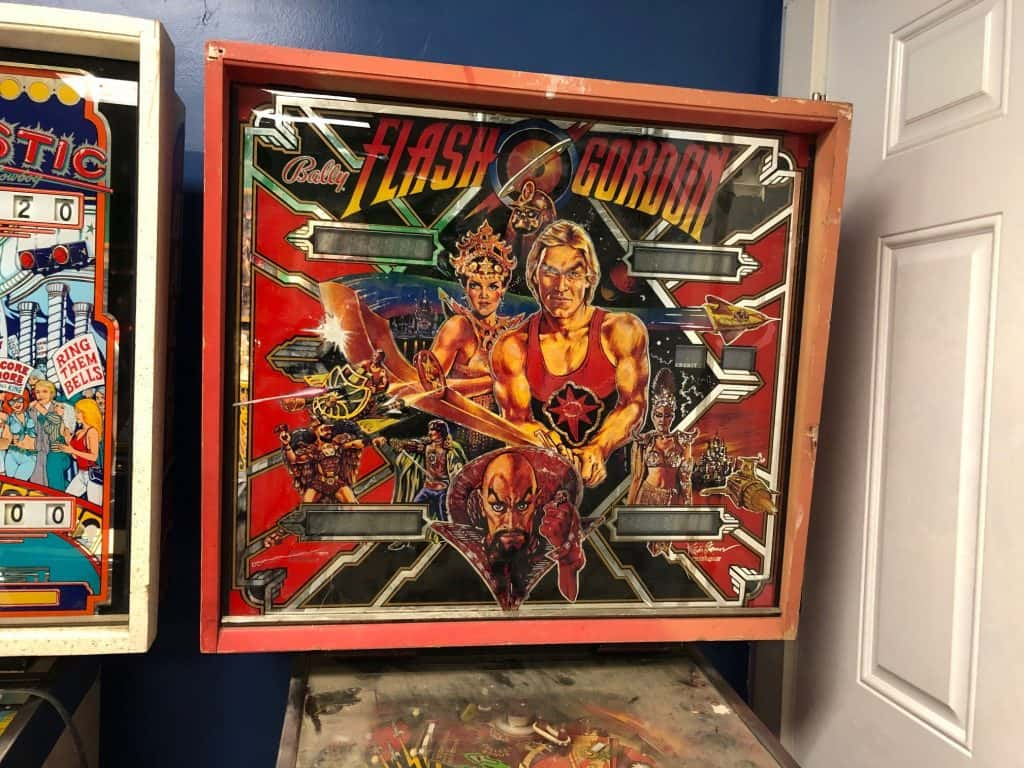 Notice more paint fade on the cabinet head on the right side? This poor baby.
We found several spider homes inside the main cabinet, and this baby factory on the edge of the head.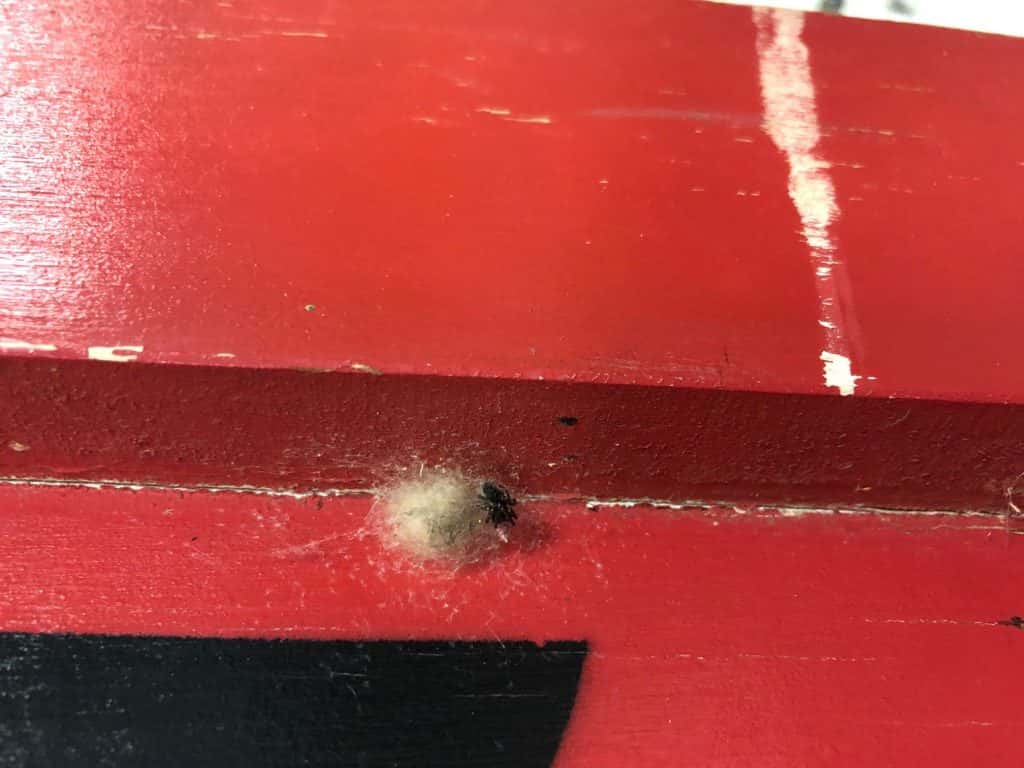 At least there's no mouse poop inside the machine. That's bad news because mice chew wires. I'll post more pics when the machine is pretty and playable.
In the meantime, this ear worm infects every time we work on this machine.
~Debbie