November 5 is Election Day. Here's a graph from Ada County Elections showing the busiest times at the polls. Note: If you click to go to the interactive piece on the county's website, you may see a "script error" message, but the data can still be viewed.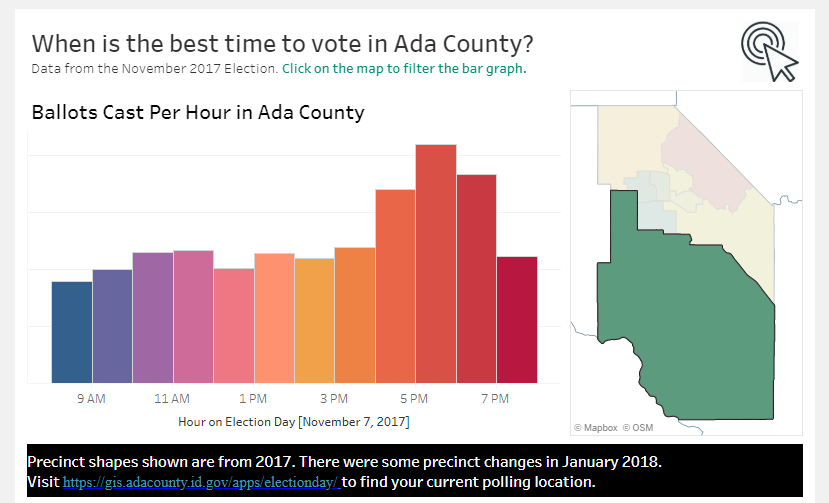 Some precinct locations have changed. Check the map of voting locations before you head to the polls.
Polls are open 8 am to 8 pm. You can register to vote at your precinct. Bring ID and proof of residency.
~Debbie