Foodie news you may have missed this week.
Fiesta Chicken's second location in Boise is finally open, in the old Wendy's building on Orchard near Overland. Go check them out. The food is incredible and reasonably priced. The other location is on Ustick near Five Mile.
A new hangout opens on Vista, Oct. 26, called Free Spirits Lounge. Specializing in non-alcoholic beverages mixed with iOneBitters made here in Idaho.
The Stil ice cream shop in Boise partnered with Boise Fry Company to create a sweet potato cold treat. Vegan. Available soon at all Boise Fry Company locations.
The Sizzler at Boise Towne Square mall is closing, after more than 30 years at that location. Final day is October 28. Sizzler locations in Meridian and Nampa will remain open.
Pringles Roasted Turkey crisps available at Fred Meyer, Chinden location only. On a display near the produce. Listeners have searched other stores for the limited edition cans with no luck.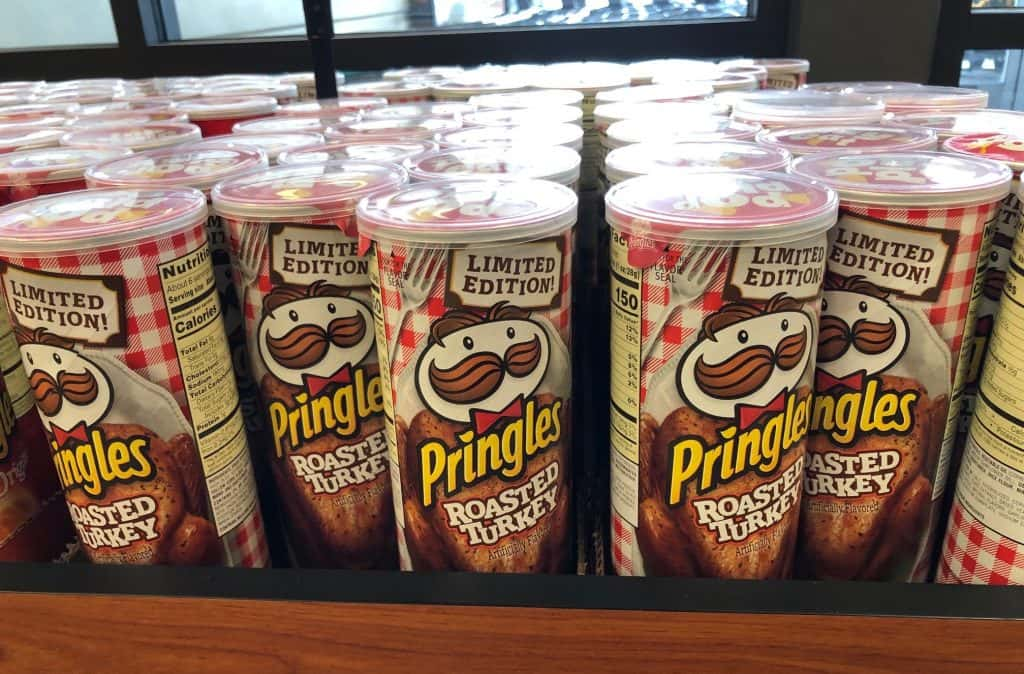 Winner of the best cheese in the world at the international cheese competition in Italy is Rogue River Blue. Made in Oregon.
Some holiday food stunts from 2018 are returning this year. Fudge covered Ritz crackers, white fudge covered Oreos, and the Oreo cookie dunking kit that includes special tongs and mugs for mess-free milk dips.
In the cereal aisle:
New version of Lucky Charms is cinnamon vanilla. The Cap'n Crunch Halloween edition features ghost shapes in the mix that turn your milk green.
Funko pop cereals bring us two new versions. ZERO from The Nightmare Before Christmas, ghostly white, and Krampus, which is bright purple. Both include mini pop figurines.
Rice Krispies has two new editions. Frosted, and a holiday mix with red and green pieces.
General Mills put a new Star Wars cereal in some locations without much fanfare.
Life cereal gingerbread spice is back. We first saw that edition last year.
How about Elvis cereal? This is a DIY. Mix Banana Frosted Flakes with Peanut Butter Chex and top with bacon crumbles.
New Fanta soda flavor: piña colada. Nestea is coming back, after market research showed 89% of us remember the brand name of instant iced tea. Most likely because of these ads from the '70s and '80s.
Whole Foods predictions for 2020 food trends include savory topped hard-boiled eggs, drinkable soups, and watermelon and pumpkin seed butters next to the peanut butter on the shelf.
Hello, Popeye's? The company says they're hiring up to 400 more employees nationwide and will dedicate up to two employees per store to make the mythical chicken sandwich. Which, they SAY will be back in early November.
Cheers! Send along any local or national foodie tips, deb@riverboise.com.
~Debbie