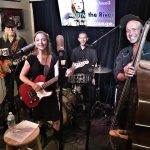 EILEN JEWELL
Friends first told me about Eilen Jewell many years ago, and said she was an artist I needed to check out. I was glad to find such a treasure. I've played her music at campouts, and always had people asking me who we were listening to. We had her in for a solo session and podcast.
Eilen's new album is Gypsy. It was recorded at Audio Lab Studio in Boise. She says this is her first album playing an electric guitar. Eilen says buying her sparkly guitar was her mid-life crisis. It was a beautiful glitter red Fender Telecaster. You'll hear candid music on the new album, and a brilliant song about equal pay for gender and minorities. Boise band Hillfolk Noir, their kids and Eilen's daughter provide the backing vocals. She said, "I thought I would sing about it, 'cuz I have a right to."
Boise Bistro Market provided food for everyone, and a nice veggie sandwich for Eilen. The band did a great job, and were joined by Boise's Michael Rundle on percussion. ("Hi, we're friends on Facebook!") This band was a pleasure to work with, really genuine people. Eilen is getting ready to perform Sunday night at Visual Arts Collective.
Eilen will also have an in-store performance TODAY at The Record Exchange, 4-5 pm!
You will even find a Pinto Bennett cover. This is a legendary Idaho cowboy songwriter.
Eilen is back in Idaho now. She used to fly from Boston to Burgdorf to write her music. Now, she writes in a 1955 Shasta camper she owns, or a cabin in Idaho City. After the session, she said she felt some adrenaline. This show Sunday night will sell out for sure. It's always an honor to have Eilen join us in studio!
COMING SOON:
Fall is In the Bag qualifiers will be taken at our live Heritage Reflections broadcast in Meridian TODAY, 10-12 noon. I'll have some prizes. Please stop by and enter!
I have a photo pass to Bumbershoot in Seattle again this year! I can't wait to share photos and stories. It's another excuse to see Lizzo! Also, Lumineers, LP, Morgxn, Flora Cash, Rival Sons, and more!
Our next and final Boise River Cleanup will be September 14th. We are not yet sure of the location. It is where we will give away the Leinenkugel's canoe full of brew!
I met my friend Sonya Reyes Rosario at a film group meeting of "Boise Cutters" years ago. She has worked so hard on her film, Sofa Diaries. Make sure to get tickets to her Flicks preview 9/14! We will have an interview with Sonya Reyes Rosario and Cherie Buckner Webb the week of the movie.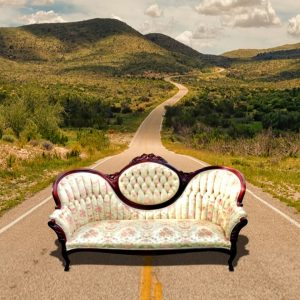 The countdown is on for Treefort Music Fest! You'll be able to get a locals-only deal at The Record Exchange!

Have questions or comments? Email me.