JOSH RITTER SOUND CHECK PARTY
Next time Josh Ritter is in town, you owe it to yourself to attend the Josh Ritter fan experience. Fans and winners gathered early to wait for a VIP sound check party.
Before the Egyptian show, Josh shared some treasures with us and told stories of his songs. You can tell he really enjoys playing. We were told he would do 3 songs, and I'm sure he did about 10.
We are so glad Josh could reschedule his show, he was very sick for a while and he said that doctors don't want him to sing off-mic anymore. Deb from River Mornings said she loved Josh's Lyle Lovett hair look. I mentioned how he never ages. Deb said, "He made a deal with the devil, you know."
I took a friend to the show who had never seen Josh. She was amazed at his wordcraft. Seeing Josh solo was magical, and so nice to really hear his lyrics. My friend wants to get his CD's and read all the words. It was such an honor to hear these treasures at the Sound Check Party.
COMING SOON:
Wilder Woods FREE and all-ages show at The Record Exchange. Thursday, 8/15 6pm
Fall is In the Bag qualifiers will be taken at our live Adam & Eve broadcast on Fairview Friday, (oooOOOooo) 4-6 pm. I'll have some prizes including tickets to Calexico and Iron and Wine. Please stop by and enter!
THIS Saturday 10 a.m. is our River Cleanup #2 with Leinenkugel's. We'll be at Esther Simplot Park, then head across the foot bridge to Caffe Luciano's for the after-party 1-3. I would be ecstatic to see over 100 volunteers. We provide cleaning supplies, you bring good shoes and sunscreen. Leinenkugel's brings t-shirts and swag, and you'll be able to enter and win the Canoe Full of Brew we will give away at the final River Cleanup. Please volunteer here to give some love back to The Boise River.
Iron and Wine AND Calexico are in town next week. We are crossing our fingers for a session.
I met my friend Sonya Reyes Rosario at a film group meeting of "Boise Cutters" years ago. She has worked so hard on her film, Sofa Diaries. Make sure to get tickets to her Flicks preview 9/14!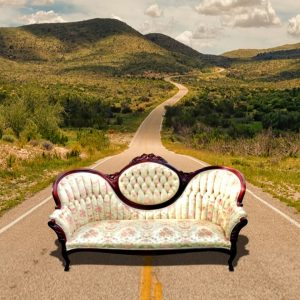 Have questions or comments? Email me.