Jacob Maxwell was a contestant on The Voice.  He is an Idaho native from Coeur d'Alene. He comes from a family of law enforcement, and they are all very supportive of his career. He has a great sense of humor, and when asked before the session how they met, his answer was "eHarmony."
Trey Rose is an artist from Texas who was also a contestant on The Voice.  The other guys stated that Idaho would be bigger than Texas if it were flat. His answer was, "But it's not." Trey's dad is an electrician and he used to sneak him into open mic nights at bars in Texas when he was 17. Trey is father of 2 kids, and will have some new music out the end of August.
Eric Henderson was called to be a Voice contestant, but teams were filled before he had a chance to try out.  His new album drops TODAY, and you will be able to find it at the SOLD OUT performance tonight with all 3 artists at Audio Lab Recording Studio. Catch his performance this weekend at Boise Music Festival.
COMING SOON:
8:20 am and 4:20 pm, play "Fill in the Blank" to win an amazing summer package from The Lifetime Store!
More tickets are on the way soon for Sawtooth Valley Gathering! See below.
6/26 HAMISH ANDERSON (HERE FOR ALIVE AFTER 5)
7/19 J.S. ONDARA
7/24 Daniel Rodriguez of Elephant Revival, before his appearance at Sawtooth Valley Gathering! Listen for an interview, performance, and another chance to win free tickets and camping!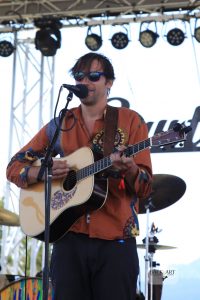 Have questions or comments? Email me.