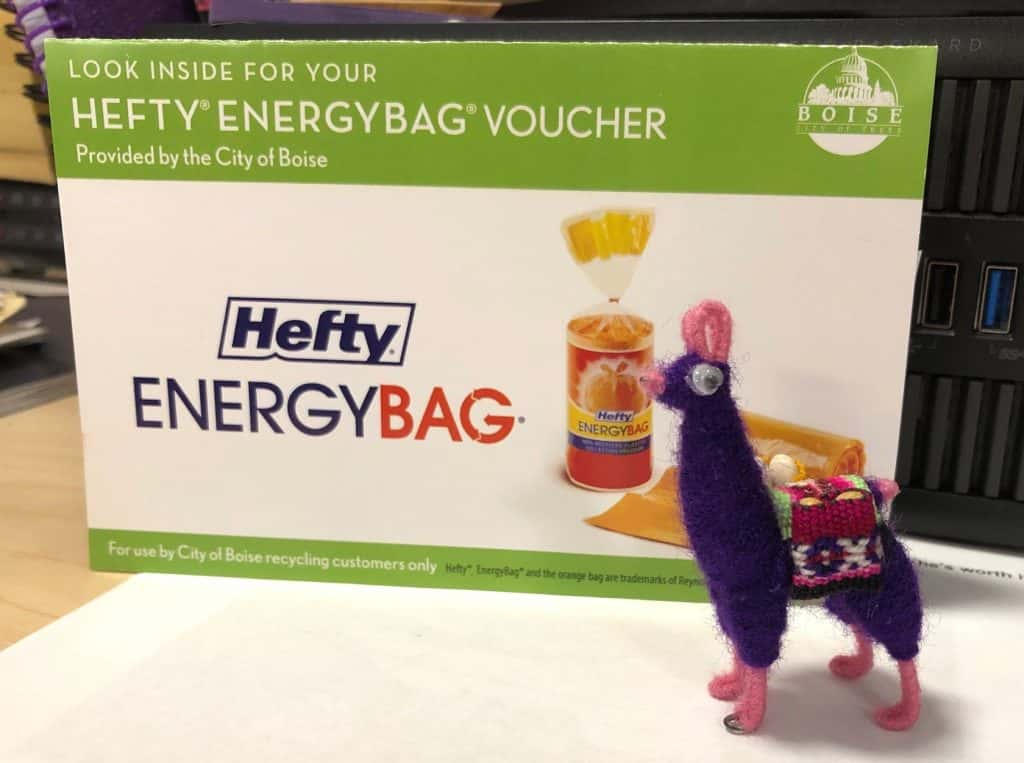 This mailer should be arriving this week or next. [llama not included] Don't throw it away. A coupon is inside for a roll of energy bags – the orange bags for plastics numbered 4, 5 and 6 that cannot be placed in the blue recycling bins. Remember that crinkly water bottles don't go in the orange bags. Or the blue bins. Straight to the trash with those no matter what the recycle symbol says on them.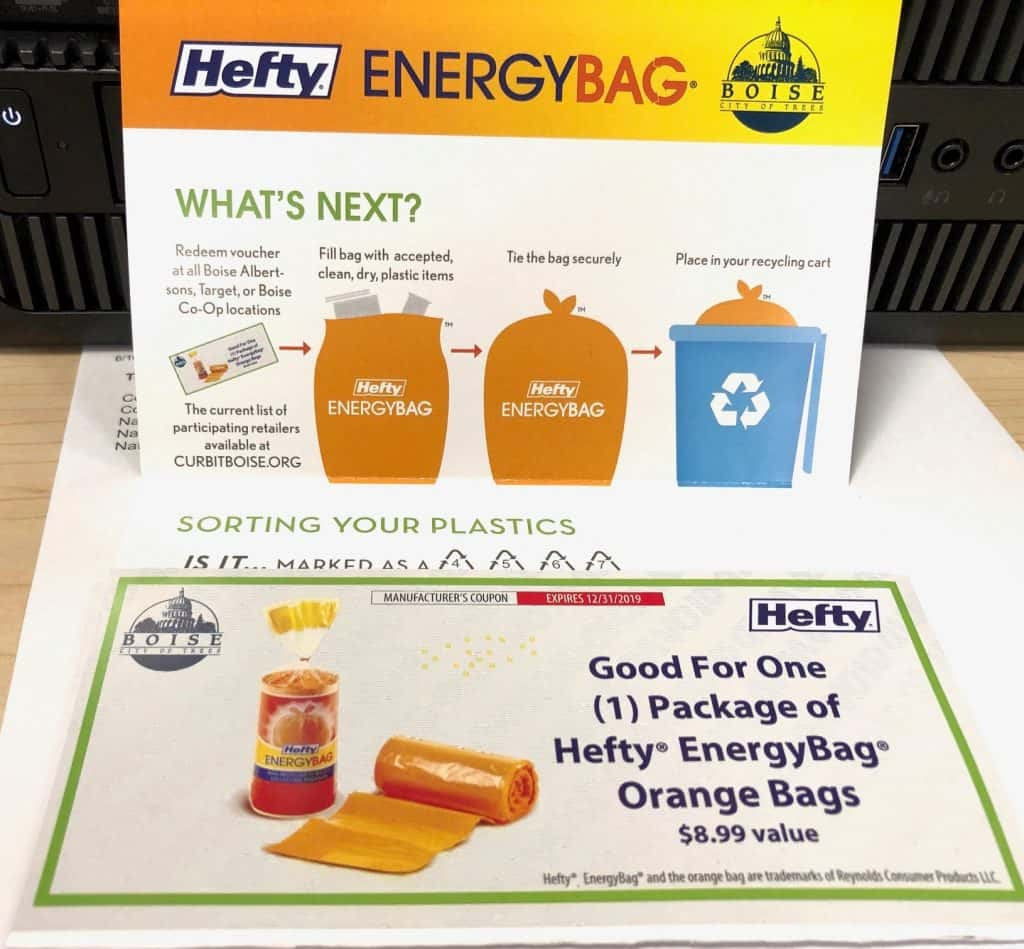 I don't need a new supply yet. I only started participating recently and have used two bags. Here's what I put in the bag for pickup recently.
The coupons are good through the end of the year.
The plastics in the orange bags are not technically recycled, they are melted into diesel products. More about:
~Debbie