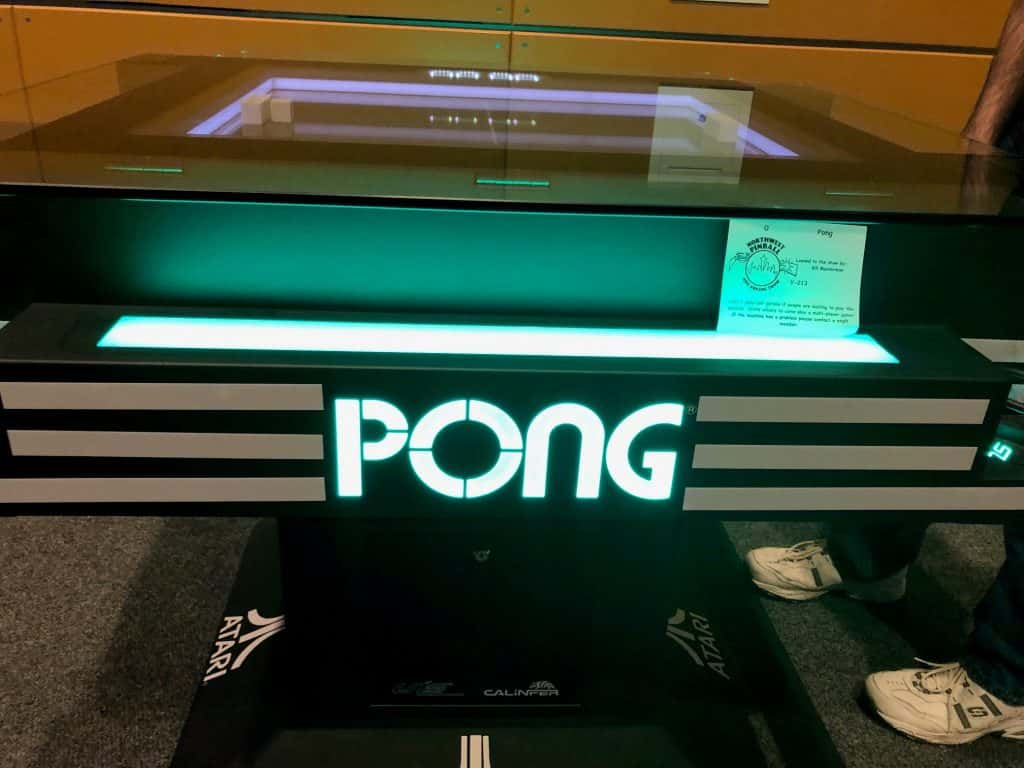 The "arcade" section at the Northwest Pinball and Arcade Show had games I've never seen before. This reimagined version of the classic PONG was fun.
Old-school games, too.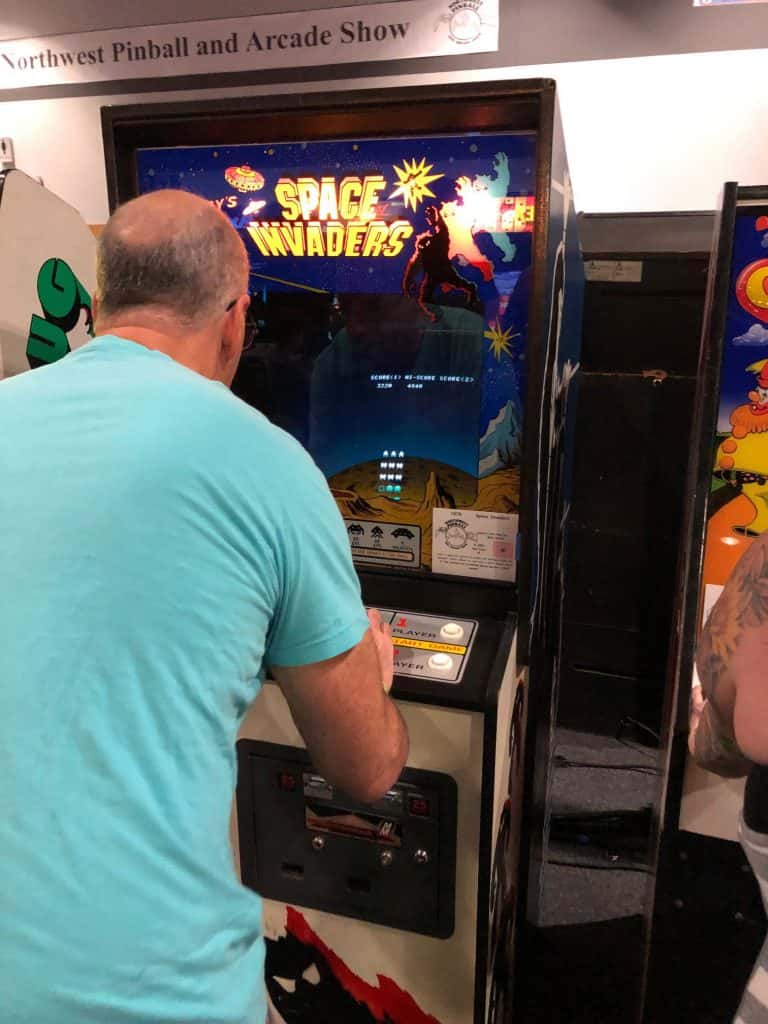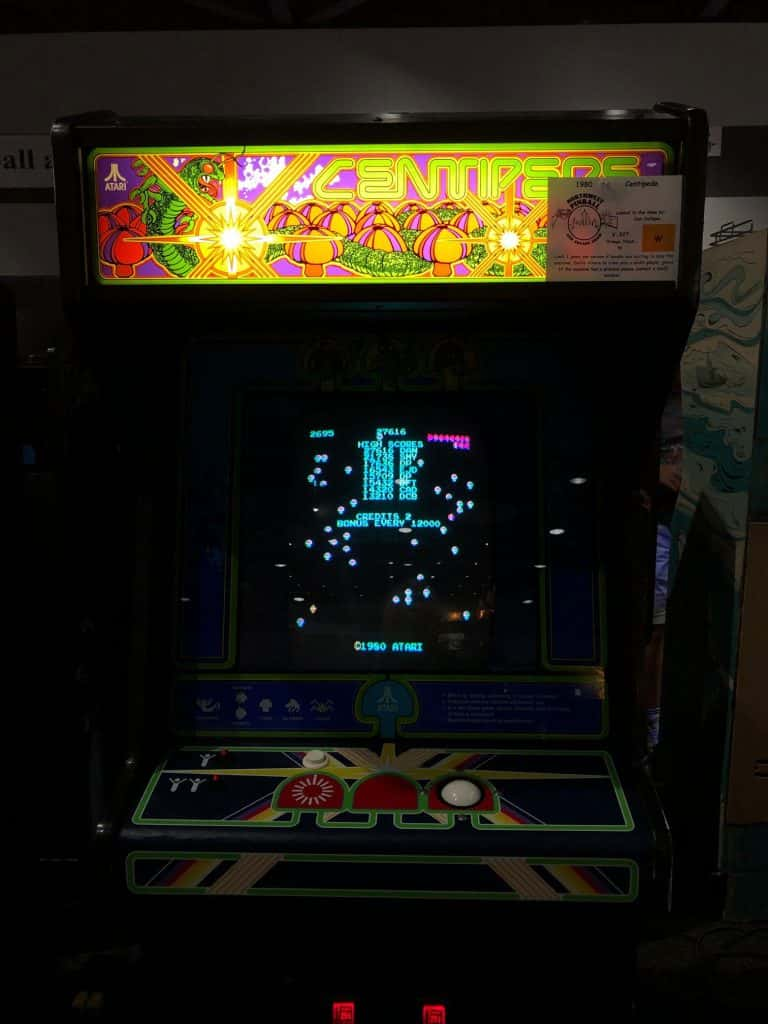 The driver seats were always full on this row.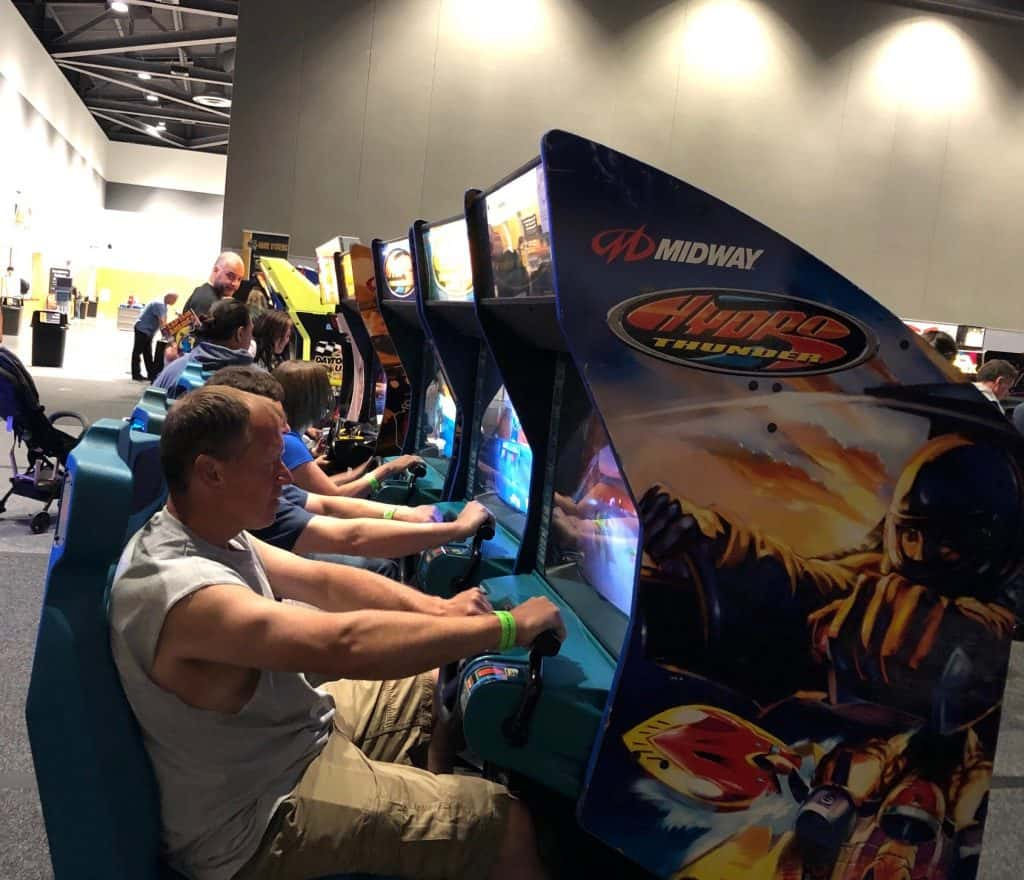 I don't remember ever seeing this one before. Bubble, Bobble. I do know of a game called Bubbles, but it's not related.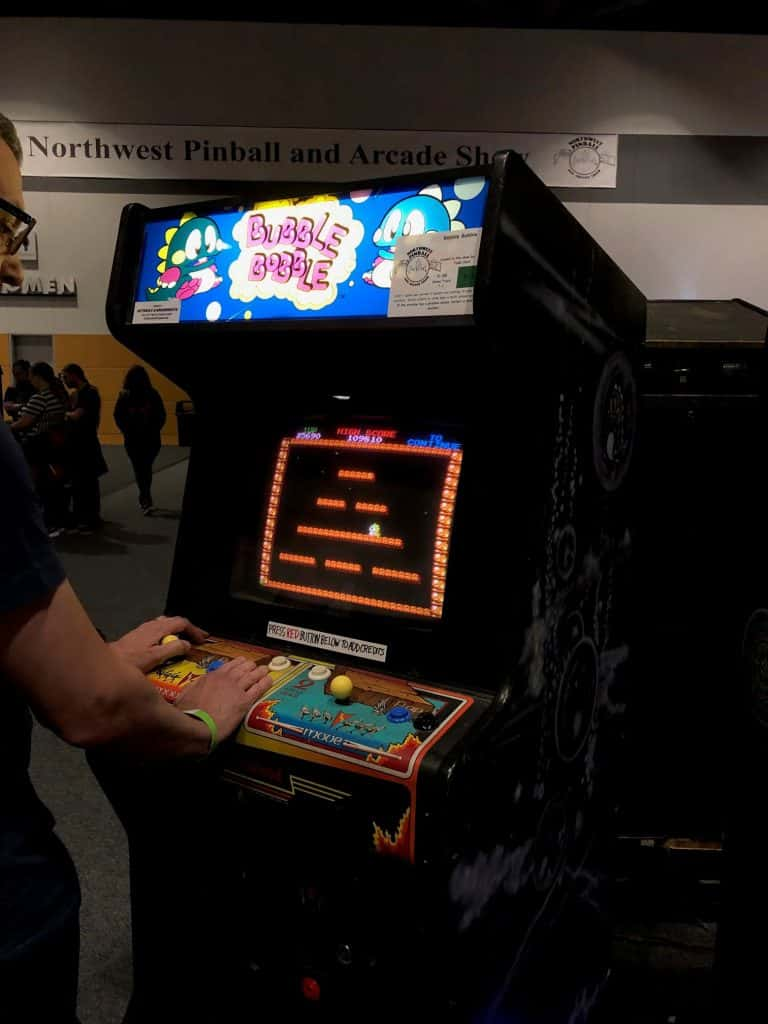 A couple of Dance, Dance Revolution clones. Look at the moves from this guy.
The Pop'n Music is an import game from Asia. I didn't recognize any of the songs.
~Debbie