It can be easy to scoff at anyone who falls for an email phishing attempt. Many times, they are obvious, but one I received this week was not that obvious. It appeared to come from Apple. It looked just like regular billing messages from Apple.
The alarmingly high price tag of $7.99 a week also made my look before deleting.
When I put my cursor over some of the links, they were Apple links. With the exception of the link that had to be clicked to CANCEL this "free for 3 days" trial I KNOW I did not sign up for.
The address began with "apple.com," but it had a long string after the initial part of the address. I did not click, but that was the clue this was a phishing scheme.
The other reason this caught my eye and made me think twice. The last four digits of my Discover card listed, which is associated with my Apple account, were correct.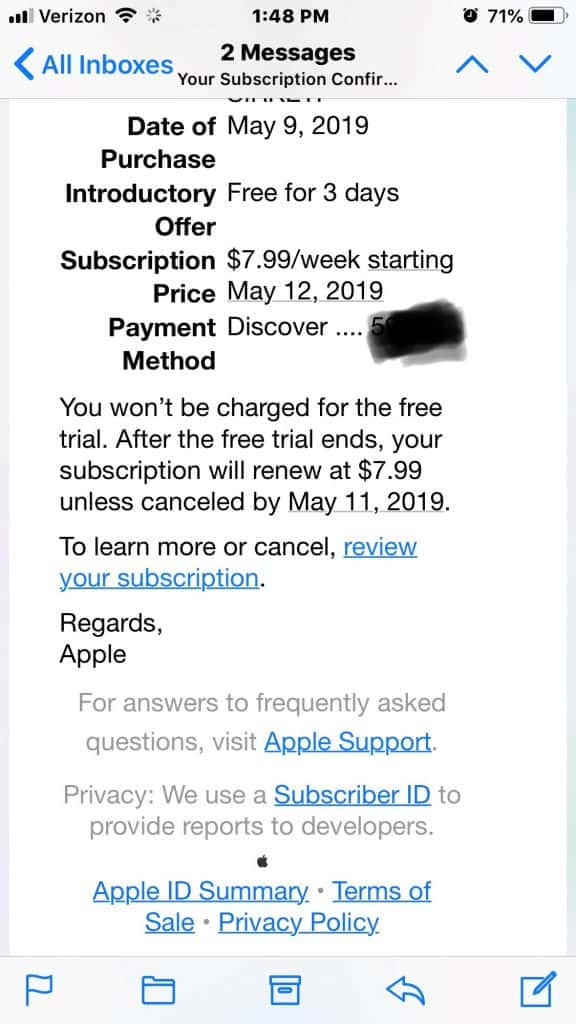 I also looked to see if this app existed. It is in the Apple App store, but it is entirely free. I have never downloaded it, but it's another layer to make people fall for the trick.
Scammers suck. If you see suspicious messages that appear to be from Apple, let Apple know. Forward the message to reportphishing@apple.com
Also, always log into directly with Apple to review purchases. Never click links in emails or messages.
~Debbie