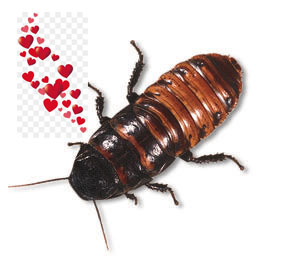 You get naming rights for a Madagascar hissing cockroach at Zoo Boise for $10.
Add your loved one or someone…special…to the list of names that include Bobby the Enticing Electrical Engineer, Destinee the Diva, Eddie Money, Dilly Dilly, Oliver Purkle and Stan the Man.
The name will be added to the list on the Zoo Boise website and a certificate will be mailed to you.