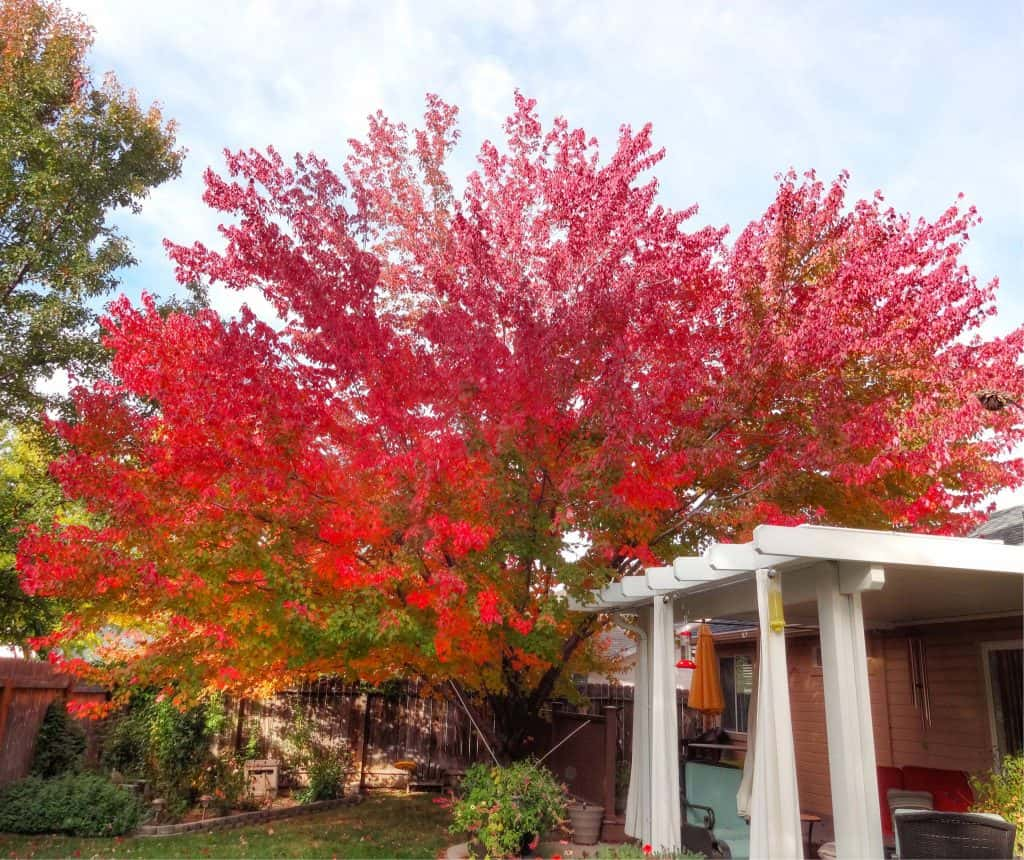 We had to say goodbye to this friend last month, after keeping us company for 17 years. It was a scrawny tree the day we moved in. This is a maple hybrid, related to the autumn blaze that's so popular. About five years ago, it started showing signs of obvious illness. My guess was verticillium wilt. It can't be treated, but trees can live a long time with the affliction. However, it weakens branches and structure and with the proximity to the house, the decision was made to take it out. The deed was done in December.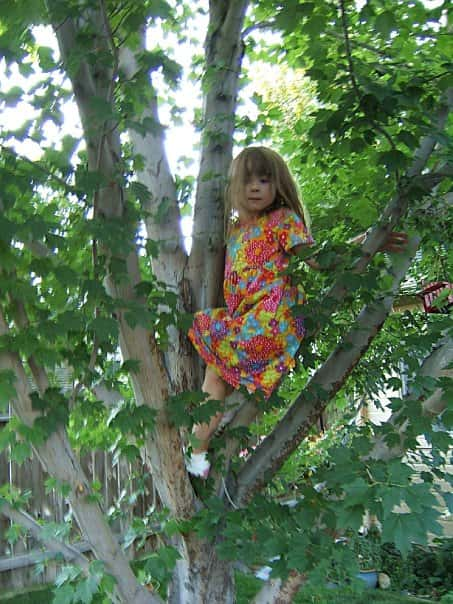 This little tree grew up with our daughter, who climbed it as soon as she could.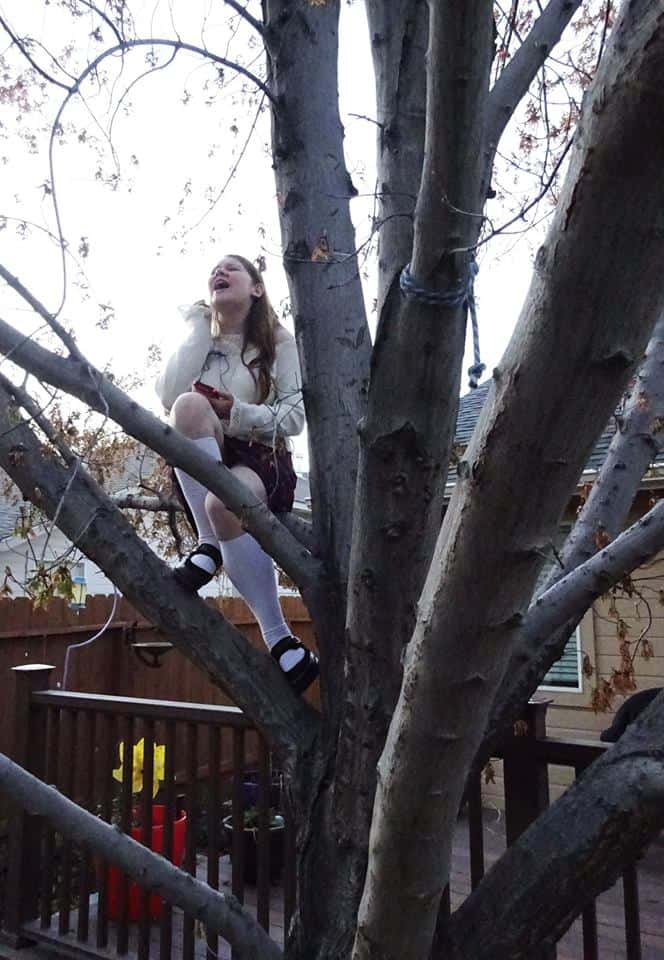 She would sit in that tree and sing at the top of her lungs.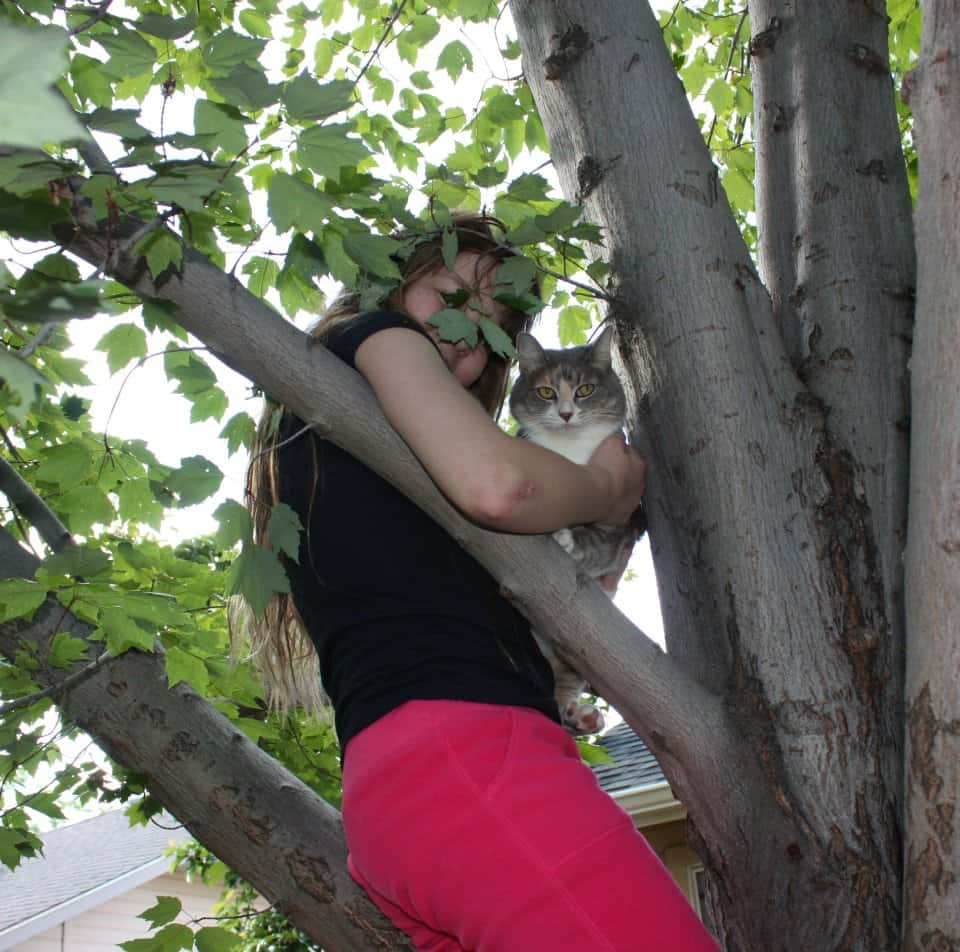 She climbed the tree at least once a week. Sometimes, a cat would join her.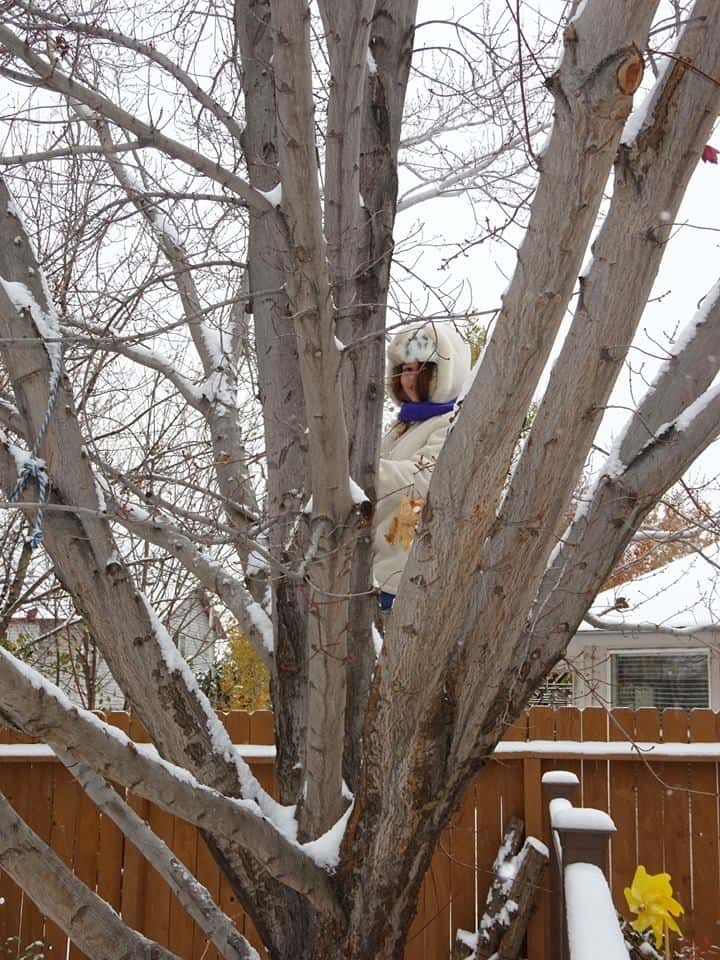 Tree-climbing in all seasons. My husband climbed the tree, too. So did I, but there are no photos. It was such an easy tree to climb, it just kinda asked you to climb it.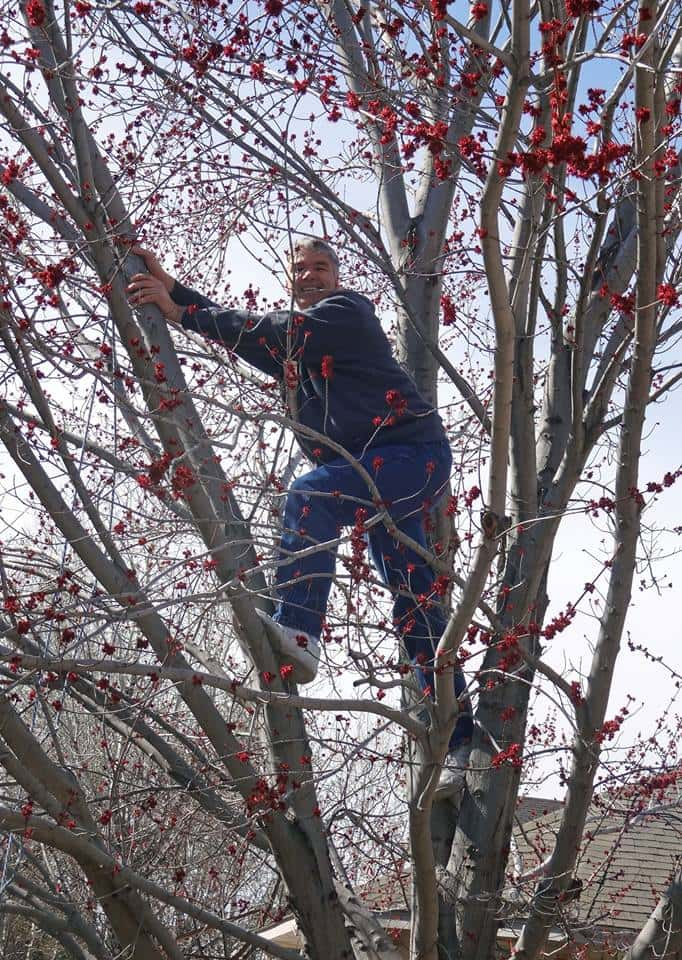 Fairies moved in at the base of tree one year, too.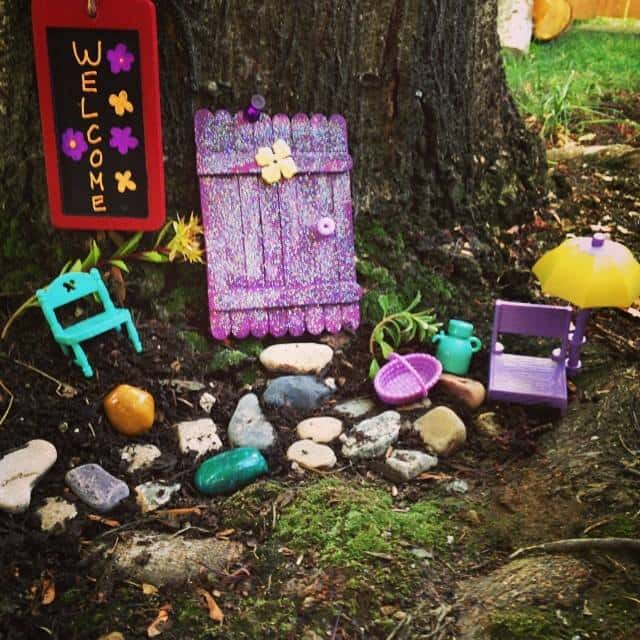 The leaves were glorious fun to play in. We would delay raking and mulching just so there could be playtime.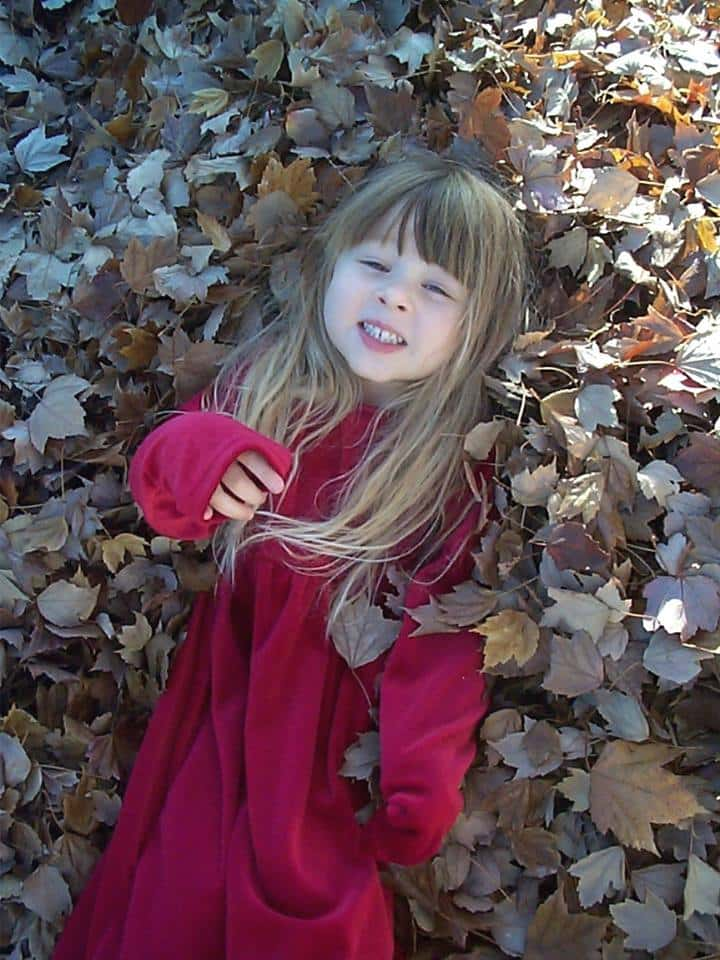 Squirrels played in the tree. Birds did, too, and hummingbirds would perch among the small branches while keeping an eye on a nearby hummingbird feeder. A couple of times, elaborate wasp nests appeared.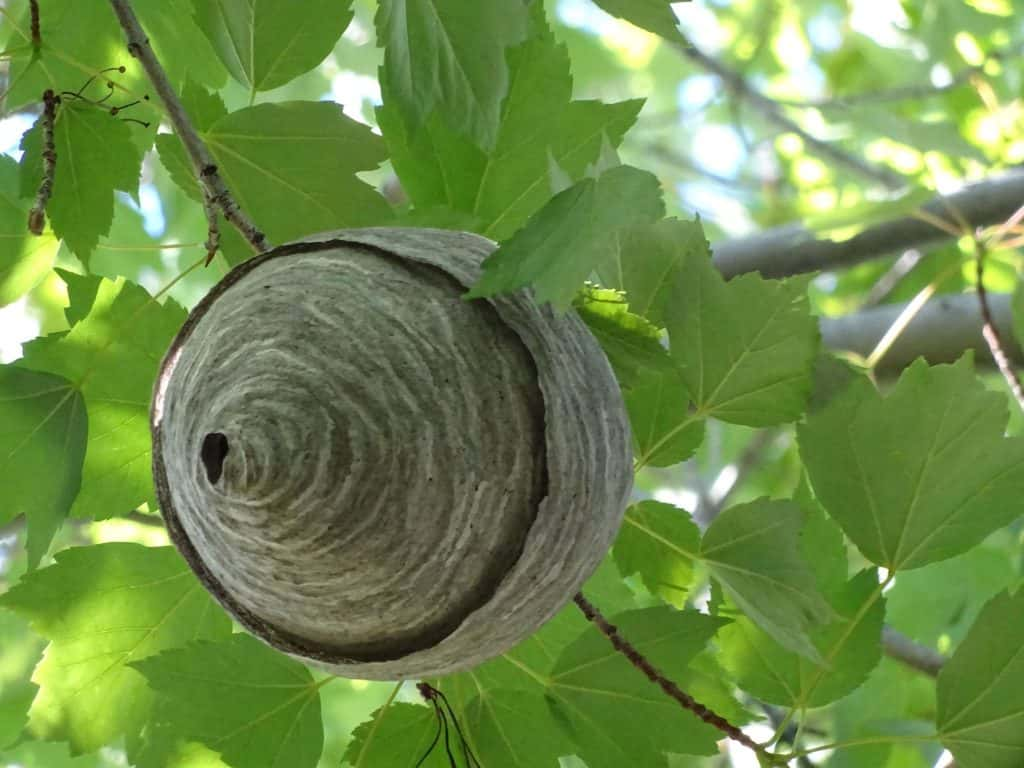 I have to balance some of the appreciation of the tree with frustration. The leaves! The "helicopters" that fell in the spring and planted hundreds of little tree weeds. The annual trimming. The terrible branching structure that led to a giant section falling during a windstorm one summer. The debris that had to be fished out of the gutters and off the patio cover each year.
Now, this.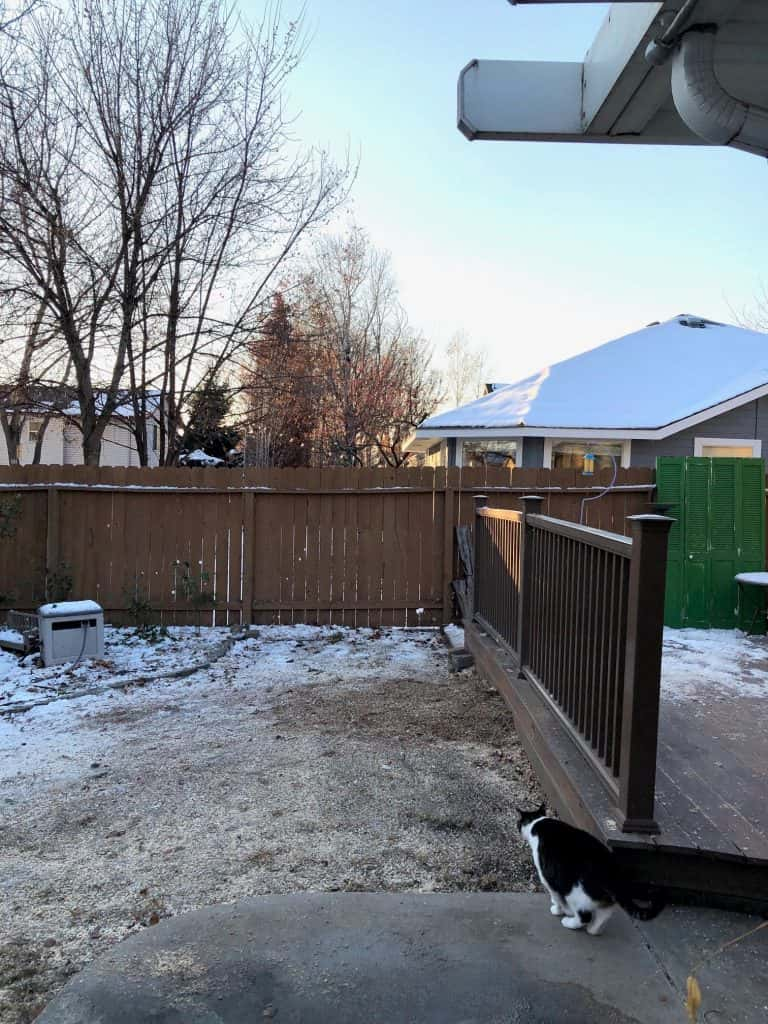 I'm NOT crying.
~Debbie